Welcome to the first in a series of blogs introducing you to the various teams operating within Shepherds Friendly Society. We'll tell you a little about the people involved and take a closer look at how they support our members and work with external intermediaries.
We'll begin with our Business Development Team who work closely with those financial advisers who promote and sell the Society's plans to the wider public. Their role involves meeting and supporting advisers right across the UK, either in their own offices or at numerous expositions and trade shows for those involved in the financial services industry.
Because the team works so closely with professionals across the sector as a whole, they are in an ideal position to make sure our range of plans remains relevant, affordable and suited to the needs of the families of today. They can also spot and recommend potential new areas where Shepherds Friendly can perhaps consider additional plans and services to meet peoples' changing needs and keep us ahead of the competition!
Head of Sales- Antony Uttley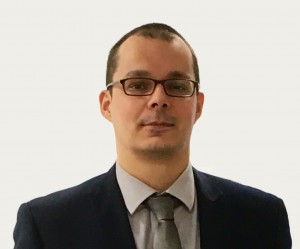 Our business development team is led by the Head of Sales, Antony Uttley. Ant (as he's more commonly known!) was recently promoted from his position as Business Development Manager with the task of building the Society's share of this very important market sector.
As well as developing new and existing relationships with intermediaries throughout the UK, Ant is responsible for training and developing members of the Business Development Team and working with the Society's management board to explore and institute programmes designed to maintain our consistent pattern of growth.
Business Development Manager- Alexander Fallowes
Alexander Fallowes was recently promoted to the position of Business Development Manager at the Society, in recognition of his considerable contribution to building our fast growing intermediary network.
Alexander will take on the role of managing and working with our top 10 financial adviser accounts, while also being responsible for the support and training of the team's business development consultants who have the most regular day to day contact with intermediaries.
Business development consultants – Cath Clappison and Zoe Meredith
Our Business Development Consultants are Zoe Meredith and Cath Clappison and they are constantly in touch with financial advisers out in the field. Their role involves providing useful  information and education about the Shepherds Friendly product range and the sales opportunities it presents for intermediaries. They're also always on hand to help with any administrative or day-to-day needs that form part of building business and the Society's customer base around the UK.
The Business Development Team pride themselves on offering the most efficient, fast and friendly service to help intermediaries grow their business.
So if you'd like to put them to the test, visit the intermediary section of our website at: www.shepherdsfriendly.co.uk, email any member of the Business Development team or call us on 0161 495 6495.