See your career soar with Shepherds Friendly
Hello – we're delighted that you're considering a career with us. On this page, you can find out about what it's like to work for us, and see which roles are currently available.
Unfortunately, we do not have any current vacancies. However, we're always happy to receive applications. Please send a copy of your CV and cover letter to [email protected] along with details of the sort of role you're looking for. We'll keep your application on file and be in touch if a suitable vacancy arises in the future.
We understand the importance of giving back to our people in exchange for their hard work and commitment. So, here are some of the perks and benefits we offer:
Community
Read more
Community
Supporting the local community is a big part of who we are. Our people have the chance to get involved in various charitable events throughout the year, raising money for and donating to our partner charities, Seashell Trust and Feeding the Community. We also actively encourage our people to spend one day each year volunteering at a charity of their choosing.
Flexible working
Read more
Flexible working
We believe flexible working arrangements can positively impact productivity, increase motivation and improve work-life balance. That's why we offer various flexible working opportunities such as part-time working, flexible or compressed hours, and most recently have introduced a blended working approach allowing our people to work from home or our modern Head Office in the heart of Cheadle.
Growth opportunities
Read more
Growth opportunities
We are committed to providing our people with opportunities to learn and develop. These include ongoing training, support with professional qualifications and career progression based on merit. We also offer a variety of career paths tailored to you, as well as apprenticeships and placements.
Health & wellbeing
Read more
Health & wellbeing
The health and wellbeing of our people is of utmost importance. We offer various health-related benefits to ensure our people are looked after and supported, including access to a well-being platform, employee assistance programme, mental health first aiders and a 24/7 GP service. We also run various events throughout the year to promote positive wellbeing.
Reward & recognition
Read more
Reward & recognition
It's important that we recognise our people's hard work, efforts and contributions that make our business a success. That's why we have an 'instant reward' scheme and a peer nominated recognition programme to celebrate personal achievements and exemplary behaviour that aligns with our values. Our people are also rewarded appropriately for their skills and experience.
Life at Shepherds Friendly
Do you want to know what it's really like working for us? Find out from the experts: real members of our team. Here, some of our people share their own experiences and why they enjoy working at Shepherds Friendly.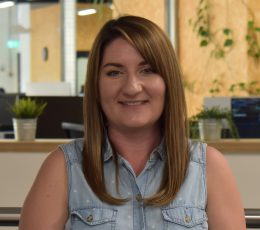 Heather
Member Services Coaching and Quality Executive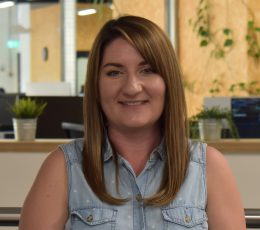 Heather
---
Member Services Coaching and Quality Executive
I am a part-time, hard-working mum of two. I have worked at Shepherds Friendly for 15 years and enjoy the daily challenges of my role. I feel that I am able to make a difference and the people are always willing to help and take care of one another. The office is a great environment with fantastic energy, and we have regular company socials which include team games, competitions, and charity fundraising activities.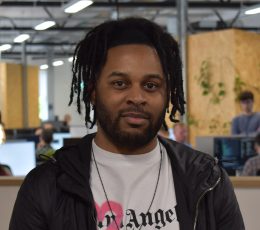 Jonathan
Business Intelligence Manager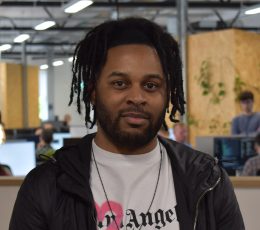 Jonathan
---
Business Intelligence Manager
I have worked at Shepherds Friendly for over three years now, after joining not long after University. Despite not having an IT background, through training and application, I've been able to grow into my role, which started as Junior Business Intelligence Analyst and is now Business Intelligence Manager. It's extremely motivating to work for an organisation that recognises its employees and offers opportunities for career progression. Outside of day-to-day work, Shepherds Friendly promotes both social and charitable activities, which contribute to the great culture here.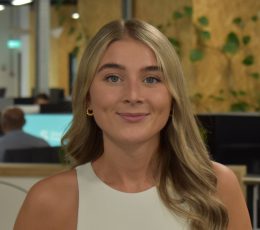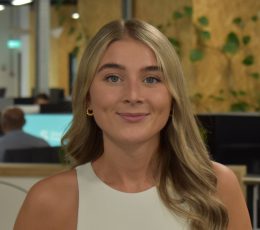 Tonei
---
Project Manager
I started at Shepherds Friendly as an apprentice straight out of college and have seen myself progress professionally and personally over the past nine years with their help. I have moved around departments and have been promoted on numerous occasions, which is a testament to the fact that Shepherds Friendly offers continuous support for you to develop. They offer an exciting working environment, championing collaboration to achieve the best results for our members.
Working together: Reflecting on 2022
Despite the challenges that we all faced in 2022, Shepherds Friendly had a successful year in many ways.
£3,426
Raised for charity
In 2022, the Shepherds Friendly team grew by 21 people, with 16 of us receiving promotions and many more receiving funding to undertake new training or professional qualifications. We also raised almost £3,500 towards great causes, including our chosen charity, Seashell Trust. We maintained our carbon neutral status at our Head Office in Cheadle and received a Silver accreditation from Investors in the Environment as part of our objective to become a more sustainable organisation, with plans to gain our Green accreditation in early 2024. Our Social Committee also organised a host of social events, such as our Summer and Christmas parties and themed Together Days. Take a look at some photos from last year's events.
As a mutual society, we're owned by our members, not shareholders, which means our profits are returned to them. We do what's right for our members by providing the best possible plans and services, meeting our sustainability goals, and giving back to our local community.
About
We were founded on Christmas Day in 1826, when our founding members came together to create a mutually beneficial society. A lot has changed in almost 200 years, but our values remain the same.
Awards and recognition
We're an award-winning organisation that always puts members first. Take a look at some of the key achievements in our recent history.
Sustainability
At Shepherds Friendly, we're committed to building a responsible and sustainable future so that everyone can benefit – our members, our people, and society.
At Shepherds Friendly, we strive to build and nurture an inclusive culture that encourages and celebrates the diverse voices of our people. This helps us to better connect with our members and the communities that we serve. We offer a range of family-friendly and inclusive employment policies and practices to support people from different backgrounds. For more information, take a look at our Equality, Diversity and Inclusion policy.
Shepherds Friendly is located in the heart of Cheadle village, seven miles south of Manchester's city centre. We have a modern, open-plan, first-floor office space in Haw Bank House.
Address
Shepherds Friendly, Haw Bank House,
High Street, Cheadle SK8 1AL
What3words address
Telephone
0800 526 249
We're always happy to receive applications. Please send a copy of your CV and cover letter to [email protected] along with details of the sort of role you're looking for.