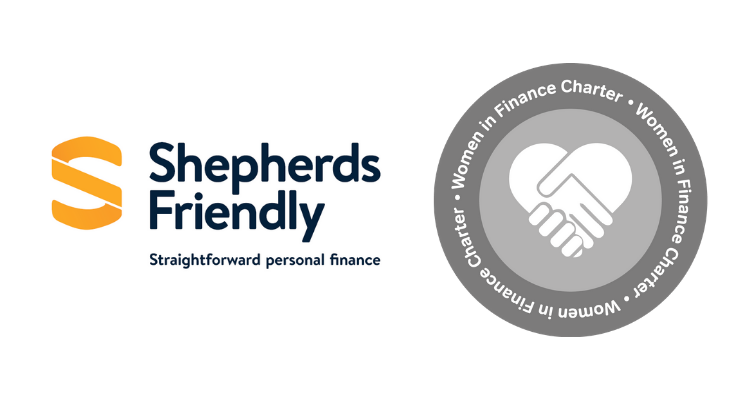 Shepherds Friendly is officially part of the Women in Finance Charter
10th November 2020
After signing up to HM Treasury's Women in Finance Charter in 2019 and then being officially included in the updated list of signatories in 2020, we have an update to share regarding our progress so far.
The Women in Finance Charter is an initiative that was launched by HM Treasury in collaboration with New Financial, in order to "build a more balanced and fair industry". All signatories are required to make a pledge to take real action against gender inequality, which involves:
Having one dedicated member of our senior executive team who is responsible and accountable for gender diversity and inclusion
Setting targets for gender diversity in our senior management team
Annually publishing reports which document progress against these targets on our website
Having a real intention to ensure that the pay of the senior executive team is linked to delivery against these internal targets on gender diversity
Our Culture Director, Nasrin Hossain, said:
"Being part of the Women in Finance Charter is a proud achievement for Shepherds Friendly. We work extremely hard to ensure our company culture is as inclusive and fair as possible. With a female CEO and Board Chair leading our business, we're already setting a strong example for the industry when it comes to gender diversity. Being a signatory of the Charter is yet another step forward for the Society in terms of equality.
"As a mutual, we are committed to our values which focus on our members and our people. One of our core principles is that we are committed to creating an environment in which our staff feel valued and motivated to achieve the best possible member outcomes. Treating our staff fairly and promoting a culture based on equality are both essential to this."
Our pledge
When signing up to the Charter, our target was to reach 30% female representation in senior management by the end of 2021:
30th September 2020: 26%
End of 2021: 27%
As you can see, we have made progress and were very close to reaching our target. We are hopeful that we will reach our 30% goal in 2022. To achieve this, we plan to undertake development activities that will support the career progression of our female staff to senior management positions. We also aim to ensure that our staff gender split remains around 50/50, the current split is:
Improving female representation in our IT and Development teams is also something we're aiming to do this year, as these teams are currently male dominated. So far, we have successfully appointed a female candidate in our IT team and another in our Development team, and we will continue to diversify this area of the Society.
We will continue to share our progress and updates about our involvement with the Women in Finance Charter.
Keep an eye on our social media channels for all the latest news about the Society.