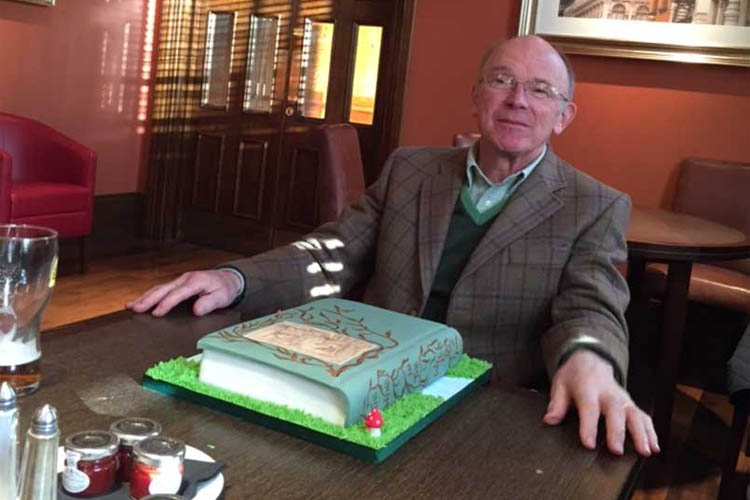 Roger Oakes – Thank you and goodbye
28th January 2015
In the wake of his departure from Shepherds Friendly Society, we would like to extend a massive thank you to Roger Oakes for all his hard work over the years. He has been a vital asset to the board, and will be sorely missed.
Roger was attracted to the Shepherds Friendly Society at a time when it was going through a significant change. He felt it was a rare opportunity to focus on new challenges that faced the Society during its transitional phase. During this period of uncertainty Roger's contribution can not be underestimated.  He played a vital in role that saw the society change almost beyond recognition, where it grew from a relatively old fashioned friendly society to an important and successful business entity. Roger oversaw an organisation which was potentially faced with closure evolve into one offering creative products and personal services, a sound investment strategy and with management expertise second to none.
Rogers highlights with Shepherds Friendly Society include working through this transition, and in his own words, "Having have had the opportunity to work with some of the most capable people I have ever had the pleasure of meeting."
With a background in medicine, Roger brought a different outlook and a breath of fresh air to the board. After a extremely impressive work background, such as managing director of Leicester Clinical Research Centre and Scientific Director of Ivy Medical,  over the 10 years that he was here, Roger's  commitment and dedication to the Society shined through, and the company has grown and expanded to amazing lengths.
Roger spent a year as Chairman for our subsidiary company, Financial Advice Network, and helped massively with the strategy for new business development, taking the Financial Advice Network from its infancy into the ever-growing, respected business entity it is today.
Roger served in many roles and committees and finished his time with the society as both Chairman of the main Shepherds Friendly board and for a short while, before full retirement, as Chairman of the Network board.
Kim Harris, MD of Shepherds Friendly Society, said:
"I have grown to respect Roger's quick grasp of complex issues and his capability to include all board members in the decision making process. Most importantly he can take a joke as well as dish one out!
"On the day we both joined I asked Roger why he had taken the job on. He replied that he thought institutions like Shepherds Friendly were important, they had started out in order to help people in times of difficulty and it was essential to try to keep them alive and with the same moral values. Roger was "putting the member at the heart of everything we do" when much or the industry had lost its way and that's something I and his past colleagues will always value."
As Shepherds Friendly continues to grow and expand over 2015 and the years ahead, we hope Roger knows that he has played a major part in making us the professional, respected organisation we are known as today.
Roger said:
"I will always have fond memories of my 10 years with Shepherds Friendly and the Financial Advice Network, and wish every success to the boards and all the staff, many of whom have become friends."
On behalf of the whole company we wish Roger the best of luck in all his future endeavours.