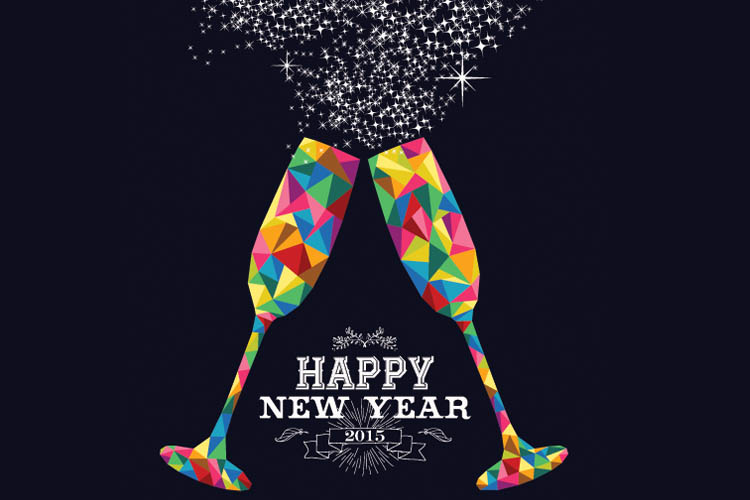 Shepherds Friendly New Year Summary
29th December 2014
So, in what seems like a flash, we come to the end of 2014. It's been a jam-packed year for us here at Shepherds Friendly. We have been creating our fantastic new Mutual Benefits service for all our members, working closely with our chosen local charity and hosting our Annual General Meeting, among many other things. So to bring 2014 to an end we've put together a 'Shepherds Friendly 2014 summary', to highlight all our main achievements and other nationwide events this year.
CTF can now transfer into JISA
At the beginning of the year, the Chancellor, George Osborne, announced that the Child Trust Fund would be able to transfer to the Junior ISA, from April 2015. The change could benefit up to 6.1 million children who currently have savings in a CTF.*  They may be able to get better returns on their investment, pay lower charges and have more choice of investment funds by moving to a Junior ISA. This was big and exciting news for us here at Shepherds Friendly, as we look after both Child Trust Funds and Junior ISA's for many children; and we're looking forward to the pending changes next year.
Shepherds Friendly create a series of videos for our members
In 2014 we decided to bring something new to our website, in the form of three informative videos, explaining a little more about Shepherds Friendly and who we are, what we offer, and how a mutual society works. With the support of local film company, Global Film Makers, the videos were filmed over a period of two days, and television presenter Alistair Greener kindly worked alongside us to present the videos. We used the streets and local businesses of Cheadle as a backdrop, and certainly attracted many curious looks from passers by!
We had great fun filming the videos, and hope to complete some more in the New Year. We believe they have helped our current and potential members really see what we can offer here a Shepherds Friendly.
Government announce changes to ISAs
The budget announced some important changes to the ISA earlier this year, including the biggest ever annual savings allowance increase, as well as a simplification of how much you can save in different types of ISA.
From the 1st of July this year the NISA (New ISA) was introduced, which was a simpler and easier to understand version of the ISA, with an increased annual savings allowance of £15,000. You can now save as much as you want in a Cash NISA as well as a Stocks and Shares NISA, as long as your combined annual NISA savings do not go over the £15,000 annual allowance.
A summary of changes to the ISA:
ISAs automatically became a New ISA (NISA)
Your annual New ISA annual allowance for 2014/15 will be set at £15,000
You now have the option of saving your entire ISA allowance of £15,000 in a Cash NISA, a Stocks and Shares New ISA or any combination of the two
Any money you have in a Cash New ISA can now be transferred to a Stocks and Shares New ISA, and vice versa
Our partnership with the Seashell Trust began
In spring this year, we teamed up with the Seashell Trust, which is a local charity based in Cheadle Hulme.  The charity works to help children, young people and adults who have some of the most complex needs and disabilities, by providing intensive one to one support in care and education.
Some of our employees went to spend the day at the Seashell Trust, helping out with everything from gardening and maintenance, to organising and taking part in an Easter egg hunt with children at the Trust.
A great day was had by all, and it was the start of a wonderful partnership between us at Shepherds Friendly, and the Seashell Trust.
Bonus rates
We had some great news for our members in April this year. We were able to maintain our annual bonus rates for the 2013/14 tax-year at 3% for both our ISA and Junior ISA, and at least 1.25% for all our other plans that qualify for a bonus.
Our investment strategy has yielded positive returns in the last few years, despite challenging economic conditions. We are please to say that our mutual approach is continuing to reward our members by putting their interests first in everything we do. We are very proud of this achievement- especially the way we can share it with our members.
Shepherds Friendly Annual General Meeting
This year, we held our Annual General Meeting (AGM) in our offices on the 8th July.
Voting in the AGM was made even easier this year for Shepherds Friendly members, with the launch of our online AGM voting system, which proved a success. Our Chairman, Joanne Hindle, opened the meeting with a summary of everything we had been through in the past year, and spoke to our members about what we have planned in the future.
We would like to thank all our members who attended the AGM, and hope to see you next year!
World Cup Seashell Trust
We carried on our partnership with the brilliant Seashell Trust charity and took part in their World Cup themed activity day for their CAD's (children's able and disabled sports) classes. While our staff were there,  they helped the children out with a number of activities including athletics, mini golf, swimming, bowling and a mini disco for everyone involved.
Our team at Shepherds Friendly really enjoyed themselves, and everyone at the Seashell Trust was very welcoming to some of our less sporty employees! The world cup spirit gripped everyone and it was great to see the competitive spirits of children and carers shine through.
National curriculum introduces financial education
This year, it was announced that financial education was going to be included as part of the national curriculum. Children will now learn about topics such as personal finance, debt, and savings.
Here at Shepherds Friendly, we think it's important that children learn the life skills around handling money from a very early age. We welcome the change, along with many teachers and parents. We hope the future generations will have enough knowledge to understand the value of money, and to avoid the dangers of getting into debt too young.
Mutual benefits launch
The winter saw the launch of our brilliant new Mutual Benefits and Mutual Benefits+ service, available to all our members. Mutual Benefits is a carefully selected range of invaluable services designed to provide Shepherds Friendly members with dedicated financial support and help, and were created as a way of saying "thank you" to all our members who have saved with us through the generations.
The benefits were designed through speaking to our members and they were developed based on their feedback about financial situations that may be hard to handle alone.
They include; a free online Will writing service, free legal guidance on household matters, a free financial health check and free specialist independent advice on care for elderly or vulnerable people.
We are very proud of our Mutual Benefits service, and hope that it will provide our members with beneficial, usable services, which will help them through a wide range of financial issues. If they come into financial difficulty, difficulty with legal matters or are just in need of some advice, our members can feel confident using our services to help them through, as here at Shepherds Friendly Society, our sole focus is our members.
Seashell Trust Lunch
In November, our office got together and baked cakes, made sandwiches and cooked fajitas for a varied and delicious group lunch. We had fairy cakes, cornbread, cheeses, crisps and all manors of delicacies. This wasn't just a lovely treat for our staff; donations from everyone involved helped us raise money for the Seashell Trust to be able to build a bird viewing house, which will allow the children they work with to get closer to nature in a calm and peaceful environment.
What to look out for in 2015
2015 is set to be a busy year for us here at Shepherds Friendly. From the transfer of the Child Trust Fund to the Junior ISA, which is set to take place in April; the new budget, which is predicted to announce all manner of changes in the financial world; and the pending 2015 general election, we really will have our hands full.
Managing Director of Shepherds Friendly, Kim Harris, said:
"As a mutual we try and do our absolute best for all our members, something that I believe has been well evidenced throughout this year in all our achievements. Our charity work, Mutual Benefits package and continuous bonus rates clarify just how hard all our staff have worked. I would like to extend a thank you to everyone who has helped make this year such a success for Shepherds Friendly.
We are really looking forward to what 2015 will hold for Shepherds Friendly, and look towards growing the company and of course, looking after our members and trying to give them the best service possible. A Happy New Year to you all."
To keep up to date with articles such as these is really easy.  You can follow us on Twitter at @ShepherdsFS or like us on Facebook.  We also send out regular and informative emails to our members, so if you too would like to receive these please get in touch with our customer service department.
Wishing you a very merry Christmas and a happy New Year from everyone here at Shepherds Friendly.