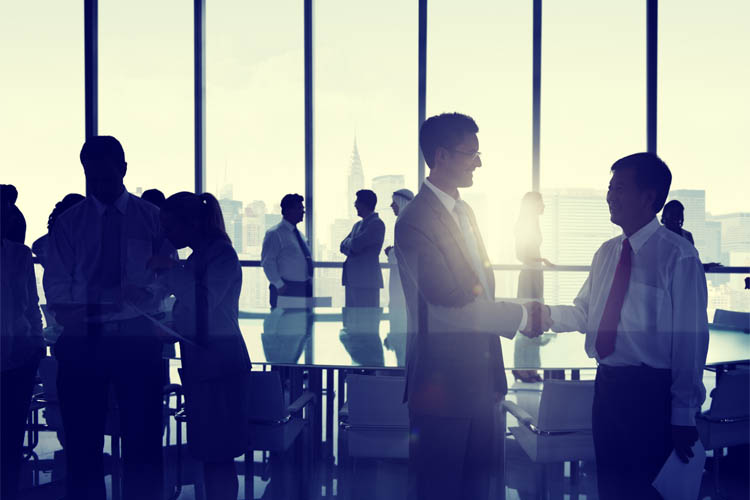 Shepherds Friendly Society celebrates Investors in People Silver award
22nd October 2015
This month, Shepherds Friendly Society celebrated receiving the prestigious Silver Award from Investors in People for their excellent people managing skills and dedication to staff.
Investors in People, an internationally recognised company that sets the standard for better people management, awarded Shepherds Friendly Society the silver standard for the great work they do for their staff.
Shepherds Friendly Society made contact with Investors in People with the aim of gaining an external view of the way they treated their staff, and to seek ways in which they could continue to enhance and develop their employees.
As part of the assessment process, cross sections of the Society's employees took part in a detailed interview process to try and build a picture of their normal day to day routine.
Investors in People, once they had completed their information gathering, believed that Shepherds Friendly Society surpassed the expectations for the Bronze award, so working alongside each other they put together a development plan covering key strategic business areas. This plan enabled Shepherds Friendly Society to successfully apply for the Silver award.
Ann-Marie O'Dea, CEO of Shepherds Friendly Society, said:
"Employing the right people is a key aspect of keeping Shepherds Friendly Society's mutual ethos so it was fantastic to find out that we had received this prestigious award.
"We always strive to bring out the best in our people which shines through in the success of the Society and how we treat our members. I would like to thank Investors in People for recognising this, and all our staff members for all their hard work."
Shepherds Friendly Society's values and principles, which sees them putting their mutual core values of trust, mutual benefit and ownership at the heart of the society, has lead to four members of staff celebrating milestone work anniversaries in the last few months. Their "Putting You First" staff campaign, which was rolled out at the beginning of 2015, has seen the Society offer financial training, guidance on healthy lifestyles (including a pedometer challenge in partnership with the British Heart Foundation) and fire safety training. Over the next six months, Shepherds Friendly Society staff members will be invited to take part in yoga classes to help with their health and wellbeing, and can put their names forward to volunteer within the community.