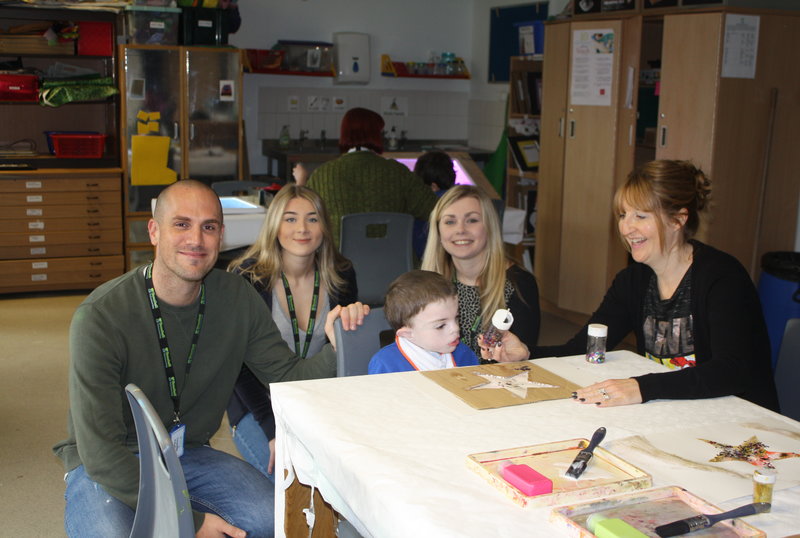 Shepherds Friendly staff volunteer at Seashell Trust
29th November 2016
At the beginning of November members of our staff team spent a productive day at our chosen charity, Seashell Trust.
With paint brushes and overalls at the ready, Alex from the business development team, Tonei from finance and Samantha from marketing dedicated their day to updating an art room at Seashell Trust centre by decorating the ceiling.
Samantha, SEO Executive at Shepherds Friendly, said: "We all enjoyed the day volunteering at Seashell Trust. We were looked after very well by the charity, and it was great to get the whole ceiling painted in a day! It helped to brighten the whole room!"
Shepherds Friendly has been fundraising for Seashell Trust since 2015, and in 2016 we've raised a total of £1,170 through monthly staff donations. Past fundraising events include the 5k colour run, an Easter bunny visit and the annual charity Christmas lunch at our head office!
Seashell Trust, which is based just down the road from us, is a charity dedicated to providing a creative, happy and secure environment for children and adults with complex and severe learning difficulties, which includes little or no language abilities. They provide care for people aged 2-25 at their residential school and college. Seashell Trust is always looking for enthusiastic volunteers to help at the centre, so if you would like to help out, please visit their website.