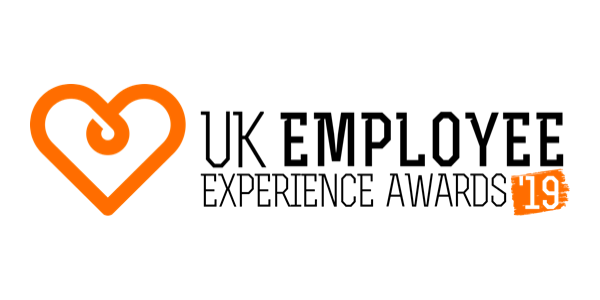 UK Employee Experience Awards 2019 – We've been shortlisted for two categories!
14th May 2019
We're pleased to announce that we've been shortlisted for the UK Employee Experience Awards 2019 in two categories.
The two awards we have been shortlisted for are:
Employee-centric Company
Team of the Year
The UK Employee Experience Awards aim to recognise and reward great employee initiatives and develop the theme of employee experience. They aim to celebrate companies who have excelled in rewarding, retaining, supporting and developing their employees, to strengthen the company from within.
However, we're not there quite yet. The second half of scoring occurs on the day of the awards, when we will be presenting our initiatives before an expert panel of independent judges. On the same day, we'll hear the results of the judging process.
Attending the large number of open presentations gives us a chance to hear the most current ideas in employee experience, and the opportunity to network with other business leaders from a wide range of sectors, to help broaden our horizons and increase our awareness of best practice.
Nasrin Hossain, Chief Culture Officer at Shepherds Friendly, said:
"We are delighted to have been recognised in the UK Employee Experience Awards 2019 for the Employee-centric Company and Team of the Year categories. Motivated and engaged employees are key drivers for our success in achieving the best results for our members."
We are looking forward to sharing our employee experience story with the judges and attending the awards ceremony in London on 15 May 2019. Wish us luck!