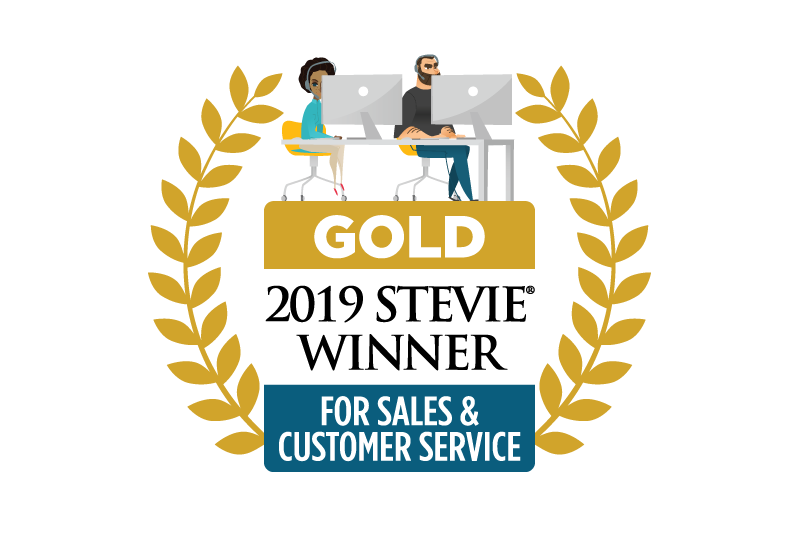 We win multiple awards at The Stevie® Awards 2019
14th March 2019
We are delighted to announce that we have won not one, not two, but three awards at The Stevie Awards 2019.
We achieved the following awards:
Award for Innovation in Customer Services – Financial Services Industries: GOLD Stevie®
Customer Services Success – Financial Services Industries: SILVER Stevie®
Collaboration Solution – New: BRONZE Stevie®
A full list of the awards and winners in each category is available to view here.
The Stevie Awards for Sales & Customer Service are the world's top honors for customer service, contact center, business development, and sales professionals. The awards were presented to honorees on Friday, February 22nd at Caesars Palace in Las Vegas, NV. More than 700 executives from several nations attended.
There were over 2,700 nominations from organizations of all sizes and from virtually every industry, all of which were evaluated in this year's competition. Winners were determined by the average scores of more than 150 professionals worldwide in seven specialized judging committees.
Max Jarrold, Head of marketing, commented:
"We are thrilled to have received international recognition at The Stevie Awards for customer service. At Shepherds Friendly the ethos of the Society puts our members' interests at the heart of all our decisions and we're delighted that our efforts in doing this have been recognised."