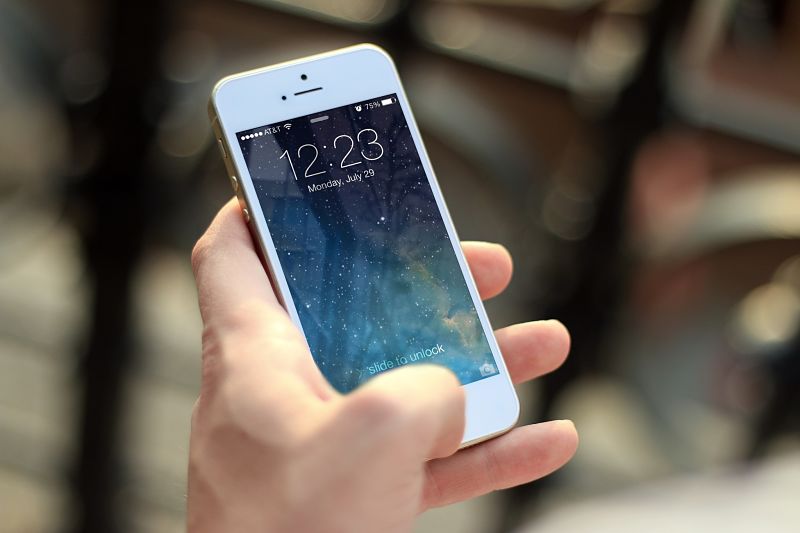 10 apps that help you to save money
27th June 2017
Millions of us now own a smartphone. While they are perfect for keeping in touch, you can use apps on your smartphone can help you to manage other aspects of your life, such as your finances.
We've found ten apps that will help you to save money and have listed them below:
Wally
Wally is designed to help you to take control of your money. It offers a '360-degree' view of your cash, allowing you to balance your income and expenditure and to help you monitor where you're spending your money.
Notifications will remind you of upcoming payments that need to be made, and you can also set up financial goals, and then monitor your progress towards these. You can even photograph receipts to update your spending.
Stocard
The Financial Times reports that 92% of adults now have at least one store loyalty card. Keeping tabs on your various cards can be tough, and that's where Stocard comes in.
Stocard lets you keep all of your store cards in a single app. You just scan your loyalty card, add it to your digital wallet, and present your phone for scanning at the checkout when making a purchase at the appropriate store. You'll benefit from never missing valuable loyalty points which you can also track through the app.
Monzo
Monzo combines a budgeting app and a prepaid credit card to let you keep an eye on where you spend your money. You receive a notification each time your card is used telling you how much you have spent.
This helps you to get a clear and accurate idea of your outgoings which will enable you to budget more successfully.
Parkopedia
If you are a driver, this handy app saves you money by helping to locate free parking in your area. It will look at your current location and tell you where the free or cheapest parking is in your vicinity.
The app is ideal if you regularly travel to new places where you aren't familiar with the parking available.
Moneybox
Moneybox is a smart app that helps you to invest your money by 'rounding up' the pennies when making a purchase.
It rounds up small, everyday purchases to an amount set by you, and puts these extra pennies into a stocks and shares ISA. You link it to a debit card of your choice and choose how much you want to round it up to, and your small change is then invested in your choice of low, medium or high-risk ISA.
mySupermarket
Food shopping forms a significant part of everyone's expenditure, and mySupermarket helps you to get the best deals on your groceries – no matter whether you buy them in-store or online.
You create a shopping list on your phone, and the app will tell you which of the major supermarkets are selling those items at the lowest price, or which retailers have those items on special offer.
You can use the app to scan a product's barcode to find out if you can buy it cheaper elsewhere.
Minicabit
If you're looking for a taxi, this app will help you to compare your local taxi and minicab companies, including services such as Uber.
You simply input details of your trip and browse quotes from local firms. It currently works in around 40 UK cities.
Idealo
Similar to mySupermarket, if you're looking to get the best deal on a purchase, Idealo can help.
All you have to do is scan the barcode of the product you want to buy (or use the search function), and Idealo will tell you how much it costs in other retailers. You may be able to walk into an adjacent store and buy the same item for a fraction of the price.
Voucher Cloud/VoucherCodes
There are loads of Voucher apps available, and two of the most common are Voucher Cloud and VoucherCodes.
Voucher Cloud lets you browse through featured deals to find the best ones on offer, or you can use the 'near me' function to see what the best deals are in restaurants close to your current location.
VoucherCodes helps you to save money by bringing together the best voucher codes, restaurant vouchers, printable vouchers, deals and sales for thousands of leading online and high street stores.
Tastecard
If you like eating out, Tastecard covers more than 7,000 restaurants around the UK including chains like Pizza Express and Zizzi.
The app keeps you up to date with discounts and promotions, as well as helping you see which restaurants are nearest to your current location. You can even book a table from the app.
There are many apps out there that can help you to manage your finances. Simple go on to your app store and search the options available.