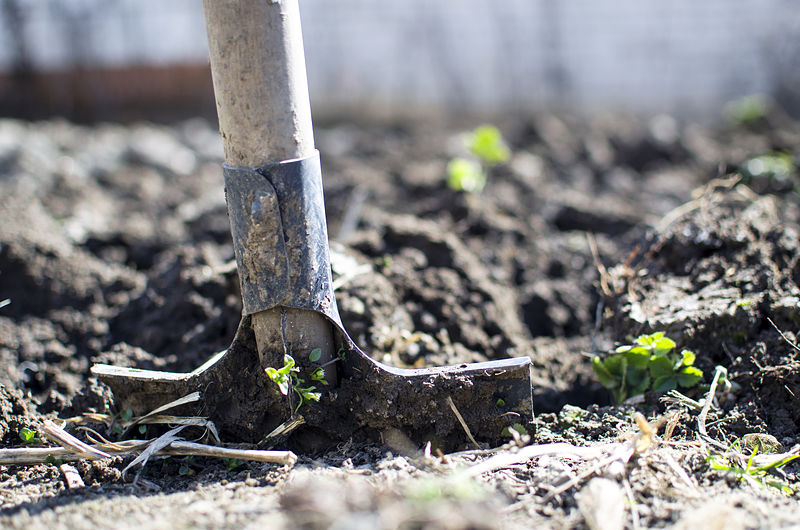 10 things every gardener needs
21st April 2017
Whether you're green-fingered, or simply like the excuse of getting out in the fresh air, the gardening season is upon us.
Neglected over the winter, it's time to get out, spruce up, and get your garden in tip-top shape for summer days of rest, relaxation, and play. As we're all for making gardening life a little easier and more pleasurable, we have put together our "Top 10 Things Every Gardener Needs".
1. The Potting Bench
Whilst we love gardening, we're not big fans of aching backs. The simplest way around this is to do as much work as you can at a sensible, back-friendly, height. Potting benches make this possible. Make sure you choose one with a few hooks for your tools, a tray for soil, and at a good height for you. This affordable one from Greenfingers fits the bill.
2. The Anti-Bug Mug
Keeping up the motivation in the garden is made infinitely easier with a fresh cup of tea on hand. However, it's not much fun trying to fish bugs out with soil covered fingers. That's why we love the Anti-Bug Mug design, and this one is perfect for lady gardeners.
3. Your Trusty Wheels
No doubt, you need to cart weeds and soil from one place to another in your garden. Whilst a traditional wheelbarrow is invaluable, we also think this play on design is great for gardeners looking to lighten the load.
4. Protect Your Knees
It's all very well spending a few hours weeding out your favourite borders, but your knees might not thank you for it the next day. Look after them from the off with a gardener's kneeler and you'll thank us the day after. This one is particularly versatile as it can also double up as a seat, folds down, and even has a pocket for tools.
5. Be Prepared
It's too late for this year as you're rummaging around your shed, but be prepared for next year's planting season by having a seed box to store your seeds. If you have a gardening-loving friend or relation who is hard to buy for, what about this personalised seed box?
6. Tidy Things Up
Along the same lines, get the greenhouse in order with a greenhouse caddy. Store twine, labels, tools and more and always have them to hand when you need them. This enables you to spend more time gardening and less time finding what you need.
7. Get a Grasp of Your Beds and Borders
It's all too easy to think that gardening is an unskilled hobby, but you quickly discover you need some useful resources at your green fingertips. Stock your gardening bookshelf with valuable literary insights with books such as Plants, Beds, and Borders  by Katie Rushworth, and The Complete Gardener by Monty Don.
8. A Comfortable Long-Lasting Dibber
The problem with dibbers, that nifty little tool for making planting holes, is that we often opt for something cheap or our finger. However, very quickly you realise it's worth investing a little more in something that's comfortable to use and long-lasting. We recommend one with a T-bar handle, and a stainless steel body, for both comfort and longevity, such as this dibber by Burgon and Ball.
9. Don't Waste Your Work
The problem with gardening is its waxing and waning nature. Glorious abundance over a few months, and then the British winter kicks in leaving a near barren land. Make the most of your garden produce by drying herbs for months to come with a Herb Dryer .
10. Glorious Trugs
Nothing will quite mark you out as a true British gardener as a traditional trug. Vital for transporting veg and flowers once harvested, and incredibly useful for a whole range of gardening purposes. Choose from a selection of trug sizes and enjoy your garden.
So, whether you're keen to get out in the garden yourself, or simply looking for a gift for someone who is hard to buy for, make sure you're equipped with the 10 Things Every Gardener Needs.