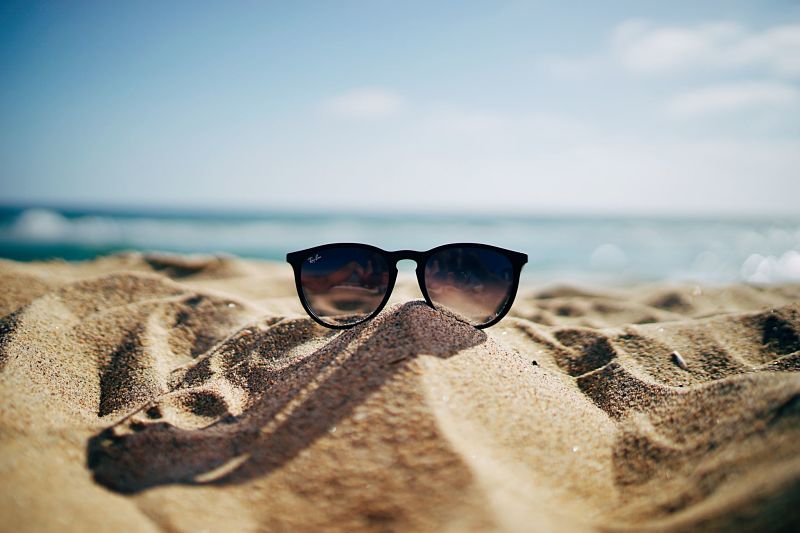 6 easy ways to cut costs on your summer holiday
11th June 2018
Research published by This is Money has revealed that taking a family of four on a summer holiday now costs an average of £1,212. If your children are between 16 and 18 years old then the cost increases to £1,393 including flights, accommodation and days out.
If you're organised, there are loads of ways that you can cut the cost of your summer holiday this year. Here are six essential tips you should know:
Don't eat at your hotel
If food is not included in the price of your hotel, then you can save money by eating at a local café or restaurant. You'll often get better food at a local café, and it's likely to cost less as you often pay a premium for a simple hotel breakfast.
You'll also cut the cost of eating out if you ignore the popular tourist destinations and look for the spots where the locals eat. Head away from the beach or the town square and take a stroll down the smaller streets and you'll often find great food at a reasonable price.
And don't raid the minibar in your hotel. You'll often pay significantly more for a bottle of water or a can of Coke than you would in a local supermarket.
Be careful what day you travel
If you want to fly on a Friday evening or Saturday morning, then you'll generally pay more. Research from travel website Momondu has revealed that flying on a Tuesday is generally cheapest and you will generally get the best value if you book 50 days in advance.
Many airline websites will let you compare prices on different days, helping you select the cheapest flights.
Shop around for foreign currency
One of the main reasons why you might pay more on your summer holiday is if you don't shop around for foreign currency. If you exchange your money at the airport you're almost certain to get an inferior exchange rate.
Using your bank card abroad can seem like a good idea, but you can incur bank fees when you use your credit or debit card. It can cost up to 3% to use your card overseas – either paying for goods or at an ATM – and these fees can mount up quickly.
Choosing a competitive pre-paid currency card can be a good way of paying for goods and services when abroad. As well as offering competitive rates, they also mean you don't have to carry around large sums of cash while you're in a foreign country. This currency card comparison table may help you to find one that works best for you.
Turn off your mobile data
While European roaming charges were scrapped in June 2017, leaving your mobile data switched on while you're abroad can leave you with an unexpected bill when you get home. This can be a particular problem if your children aren't aware of data roaming differences whilst abroad.
Apps such as Snapchat and Instagram use a lot of data and so even uploading your photos to social media can cost you. Speak to your service provider before you depart and see what deals they have. You may be able to buy a roaming package for the country you're visiting, or it could be included in the cost of your contract.
Find the best travel insurance deal
Taking out travel insurance means you're covered if you have to cancel your holiday or if one of your party needs emergency medical treatment while you're abroad.
There are loads of travel insurance providers on the market, so make sure you shop around for the best deal. Don't just pick the cheapest policy as this may not provide the cover that you need.
Once you've found a policy, check that it offers the right cover for your family. Make sure that you have disclosed any relevant information to your insurer. If you don't tell the insurer about a pre-existing health condition you may find that your policy won't pay out.
Arrange your own trips
The Daily Telegraph reports that an organised, commercially run coach tour from central Paris to Versailles costs about £50, including admission to the palace. However, it you take the RER train and book your admission online you'll pay around half the amount.
You'll often find that your hotel or travel agent offers excursions and trips, but it can be much cheaper (and more interesting) to organise these yourself. Use public transport and check the destination website for offers on admission.
Wherever you are heading this summer, there are loads of ways that you can cut costs. You'll have more fun, eat and drink better, and end up with more cash to spend on the things you love!