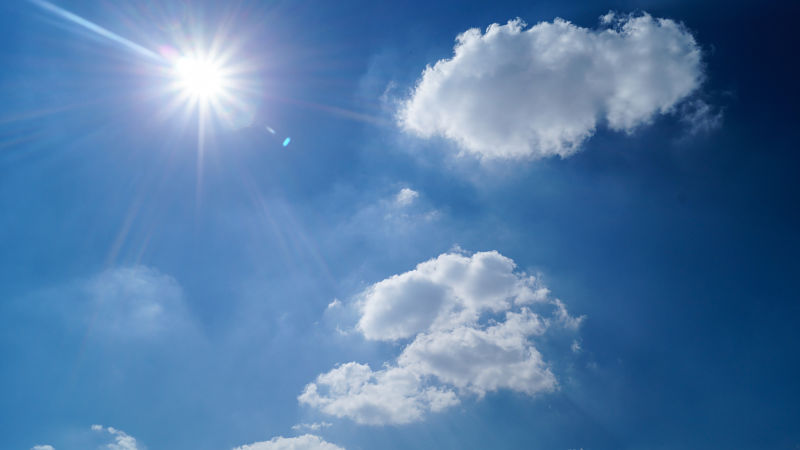 How to enjoy the summer weather in the UK on a budget
3rd July 2017
We may like to slander it as part of our national identity, but summer in the UK can be spectacular. We're the nation of strawberries and cream, barbeques, grass meadows, traditional seaside days, and a Mr Whippy "99".
The UK in the summer weather is the place to be, even if your funds are low.
This is how to enjoy the summer weather in the UK on a budget.
Remember it's an Island
Wherever you live in the UK, you're likely never more than an hour or two from the coast. With some awesome beaches in the UK, you've got a perfect cheap day out waiting to happen. The Beach Guide is the place to check out beaches local to you, but to whet your appetite: Littlehampton West Beach in the south-east; Porthcressa in the south-west; Marloes Sands in Wales; Bamburgh Castle Beach in the north-east; and Blackpool Central Beach in the north-west, are all ranked as being among the best beaches in the country.
Don't Forget Your Local Park
Thanks to English landscape architect, Capability Brown, the UK has an incredibly rich heritage of beautifully landscaped local parks. Usually council-run, you can often find free local parks with plenty of space to explore, kick a ball, climb a tree, or simply relax next to a tinkling brook. For families, many local parks become a great place to meet and enjoy summer days, with enclosed play areas and safe play spaces. The local park guide is a great place to search for parks in your area.
Pack Up a Picnic
We're known over the world for our afternoon teas and our picnic culture, so embrace this part of being British, and get out in the fresh air. Picnics are cheaper than eating out, cater to everyone's tastes, and don't require fidgety toddlers to sit still. Pack up the rug and the basket, and go and enjoy the summer sunshine.
Pick Your Own
For a classic British day out that won't break the bank, find your local Pick Your Own farm. Whether you're treated to strawberries, cherries, raspberries or another soft fruit, you'll likely eat your weight, get a massive vitamin boost, and have a very good time.
All Aboard
If you live within reach of London and the South-East then you can enjoy some fantastic budget-savvy days out by taking advantage of 2FOR1 rail deals. If you're not in the south-east, don't despair, there are plenty of fabulous rail deals around the country. So whether you fancy a summer trip to an iconic landmark, a trip to the zoo with the kids, or even a special dining or theatre treat, check out your public transport options to save a penny or two.
Spend a Penny, Not a Pound
When it comes to days out in Britain, one of the major costs can be ice creams. While it's wonderful to enjoy an ice-cream in a particular spot, remember that for the same cost as an ice cream out, you can probably get an entire box from the supermarket. Therefore save ice creams for a rare treat, and enjoy them at home instead.
Hunt Down Events for Free
The British and their events might hibernate for most of the winter, but we come out in full force once the summer months are upon us. There's a range of free events all over the country: you just need to track them down. Check out your local paper, Facebook pages, and signs in the local area. If you're looking for things to do with the little ones during the school holidays then also check out your local council, library, or Sure Start Centre to see what they have planned – many arrange free or low-cost play days.
Whatever you plan to do this summer, make sure you get the most out of it. Summer is a time for memory making, relaxing and having fun, but it needn't break the bank.