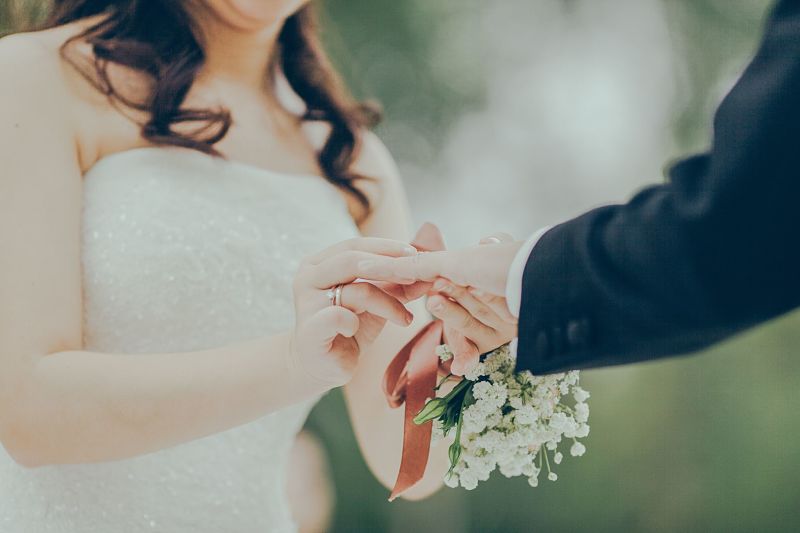 How to create a wedding budget
23rd November 2018
Wedding costs are on the rise. According to a National Wedding Survey, the average UK wedding now costs a whopping £30,355, up 12 % from last year. We look at how you say can say 'I do' without getting into debt…
Whether you are planning an intimate affair or a no holds barred big day – it is vital that you set a wedding budget to make sure you continually track your spending.
It is very easy to get swept away in the excitement of planning your big day and hidden or unexpected costs can soon creep in.
Be realistic and set a wedding budget that you can easily stick too. It's not romantic, but at least you will be able to relax, enjoy your big day and start married life without the worry of unpaid credit card bills.
It's a good idea to devise a wedding budget planner using a simple spread sheet or download from a wedding website, this allows you to keep a firm hold on your outgoings to ensure that you don't overspend. Your spreadsheet should consist of three expense columns: estimated, modified and actual.
Once you have created your spreadsheet, stick to our three tip for bringing your wedding in bang on budget:
Establish your wedding budget (and stick to it)
It may just be you and your fiancé funding the big day, or you may have family members who wish to contribute too.
Whatever your situation, decide on the amount that you can afford to spend and then decide on the amount that you would like to spend – you don't have to drain your savings to cover wedding costs, particularly if you are also saving for your first house or a baby.
Put things in perspective – consider how much you can afford to spend from your monthly income and how much you can (comfortably) take from any savings that you may have.
If family members are kind enough to help, it can be useful to establish which aspect of the wedding they would like to pay for. This can save any awkwardness further down the line and will you help to set your budget.
Do your research
Think carefully about the type of wedding you want to have. Decide which aspects of the wedding are most important to you – you can then set your wedding budget accordingly.
Research possible venues and vendors that won't blow your budget. It is worth taking the time and effort to shop around by visiting a wide variety of venues to collect quotes. Many hotels now offer affordable wedding packages that include various elements of your big day, from the cake to the DJ for under £5,000.
Rather than opting for a package, you may decide to plan and arrange your wedding yourself, sourcing everything from independent suppliers. The web is full of wedding planning sites providing endless information about all things wedding in your local area and will give you a good idea of where you can get the best value for money.
Whatever you decide, be mindful of the wedding budget that you have agreed on. If your dream destination and designer dress are taking you way over budget, it's time to go back to the drawing board!
Keep an eye on costs
As the excitement builds, it can be tempting to abandon the spreadsheet, throw caution to the wind and whip out the credit cards!
Keep an eye on costs and if things are spiralling out of control, reign it in. Go back to your original budget plan and consider areas such as:
• Invitations – you could make your own. There are thousands of online templates.
• Guest list – shrinking your guest list by just 10 people could save you hundreds of pounds.
• Use fewer vendors – some vendors could provide more than one service. For example, your DJ may offer lighting services, or your cake provider may also offer edible wedding favours.
• Time of year – a winter wedding may be cheaper.
• Day of the week – it can cost less to marry on a Sunday.
Remember the spreadsheet? Keep updating it so that it accurately reflects how much of the budget is being spent as the weeks go by.
It's not about scrimping, it's about using sensible budgeting techniques that will allow you to plan the wedding of your dreams, without giving you nightmares about debt.