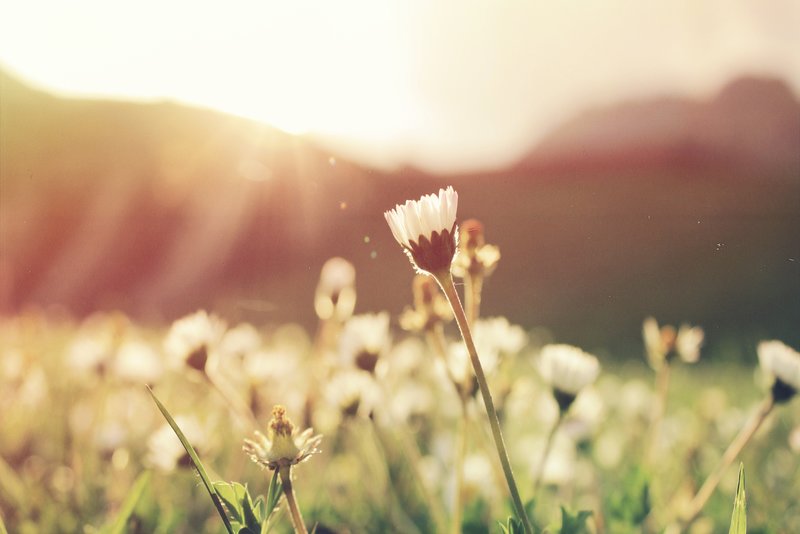 How to spring clean your finances
14th April 2015
As Spring arrives, so does the urge to rid your life of all the dust and dirt that may have gathered throughout the cold winter months.
Be that through giving the house a good clean or concentrating on a different aspect of your life, spring is the prefect time to sort out things you have been avoiding.
Why do you need to spring clean your finances?
A spring clean of your finances can be exactly what you need to help save money, put your mind at rest and to stop stressing about where your money is going each month. Even if you are extremely careful with your budget, going through your budget and making a few small changes could still save you a significant amount of money.
What do you need to do a spring clean?
Try and get hold of three months worth of bank statements. You can usually do this by looking online or popping into branch. Then, see if you can find all your bills, ranging from gas and electricity, internet, TV and council tax bills. You should then gather together any debts you have and work out how much you owe (it may be painful, but it has to be done!). Some past wage slips might come in useful as well
Budget
To help you understand your finances better, it's important to understand exactly where your money is going. Work out how much you get paid after tax and how much of your money goes towards necessities, like rent, mortgage, gas and electricity and travel costs. Anything you feel is completely necessary for you to pay each month (except for food costs, we will cover that later).
After you have made this calculation, see what you have left.It may be a long process, and also a little scary figuring out exactly what happens to your money each month, but it will be worth it in the long run.
After this, work out exactly how you much spend on everything else. This could be food, leisure activities, childcare costs and toiletries.
If you are struggling to do this on your own, it might be worth having a look at an online budget calculator to help you work out the details. When you know exactly where you money goes each month, it makes it much easier to see where you can begin to cut down and save money.
The next step- Sort out your bills!
One of the easiest ways to save money is to have a firm understanding of your outgoings. There are many payments you will have to make throughout the month that are completely necessary, such as rent, gas, electricity, and even, arguably, your broadband or mobile phone bill. This, however, does not necessarily mean you cannot save money on them.
How do you pay your bills each month? If you are paying manually, you could save £100's a year by switching to Direct Debit. As long as you make sure you have sufficient funds in your account when a Direct Debit is taken, a Direct Debit will prevent you from missing payments, and suffering from possible late payment charges as well.
There are many different suppliers who offer gas, electricity, broadband and many other household bills. This is where it may be beneficial for you to have a look at a price comparison website.
With price comparison websites, you may discover cheaper deals on almost everything you pay bills towards. This could be your energy provider, broadband and TV provider, home insurance or car insurance. By comparing how much cheaper other deals are, you could be saving yourself £1000's of pounds!
Do you have internet, satellite or cable TV and a landline? If you have all three but with separate companies, it will be worth looking for a bundle deal, as this could save you a large amount of money per month.
Take control of your debts
If you have a credit card, loan, or overdraft, why not take the opportunity to see if you are really getting the best deal out there.
If you have a credit card, you may be paying an interest rate of upwards to 17%. If you switch to a different provider with a 0% balance transfer and 0% interest (this is usually only offered for a short amount of time), you could potentially cut your interest and pay your debt off much quicker.
If you have a high interest loan, paying it off via a 0% interest credit card may help save you money in the long run.
Transferring debt can be a really great way to help save a little extra money per month, but make sure you always understand the risks involved first. If you feel like your debt is getting hard to handle and is starting to effect your wellbeing, it may be worth speaking to a debt charity such as Stepchange (link) or the CAB (link) who can help you out, free of charge.
Work on reducing your outgoings
It can often be hard to break spending habits, but attempting to reduce your outgoings can really help save money each month.
Reducing the amount of energy you use around the house could really have a significant impact on your monthly bills, and it's really easy to get into the habit of it. Using energy saving light bulbs and avoiding using the tumble dryer, or downloading an app to control your heating when you are out of the house are just a few of the ways in which you can save money as well as helping the environment.
There are also easy, everyday ways to save money on your grocery shopping.
Most people reading this will have received a leaflet from a supermarket in the post, and may have even thrown them into the bin without looking. Many of these leaflets have special offers and coupons attached to them, which can amount to a large savings for you.
If you get really into it, you can potentially save a whopping 70-90% off your grocery bill per week. Start looking in your local newspapers and checking your junk mail- there might be massive savings to help you save money each week.
Planning your families' meals each week can help to save money, but does take a lot of commitment.  Sainsburys have recipes to feed a family of four for the whole week, for only £50! . Why not set yourself a challenge and try to stick to the recipes and budget for a week, and see if you can take any of the habits on board long term!
Don't forget, spring is not the only time it might be worthwhile cleaning out you finances. If you make a conscious effort to make these changes as little as twice a year, you could potentially save yourself thousands of pounds in the process.
If you would like to open a tax-efficient savings account to help save for the future, please have a look at our saving plans available to you. For more information, please call 0330 134 5898.
Do you have any great money saving ideas? Let us know on twitter @ShepherdsFS