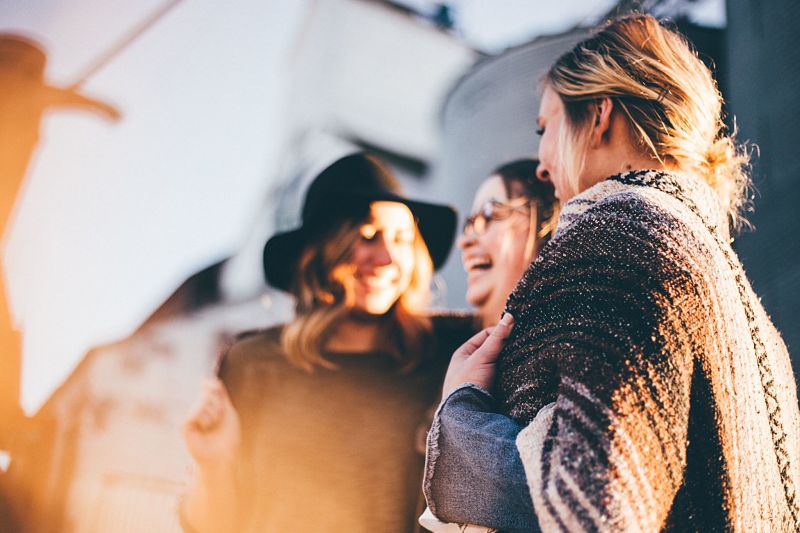 How women's rights have changed
8th March 2018
International Women's Day is a day to recognise women's achievements and acknowledge the challenges they continue to face in the quest for gender equality, so we thought it was important to look at how women's rights have changed over the years and, crucially, where they are now heading.
The history of women's rights
In the early 20th century women took their first steps to challenge the male status quo in professional and political circles. We saw the first female MP, Constance Markievicz, in 1919 for example, which is also when the Sex Disqualification Removal Act (1919) heralded the ability for women to join professions.
Leading up to and over this time was, of course, the Suffragette Movement. The Suffragettes wanted the right for women to vote. Organised campaigns for women's suffrage began to appear in 1866 and from 1888 women could vote in many local council elections.
When parliamentary reform was being debated in 1867, John Stuart Mill proposed an amendment that would have given the vote to women on the same terms as men. Only 58% of the adult male population was eligible to vote. The percentage is low due to the fact that only men who had been resident in the country for 12 months prior to a general election were entitled to vote. This deprived a large number of troops, who had been serving overseas in the war, the right to vote. However, this amendment was rejected by 194 votes to 73.
In June 1917 the House of Commons passed the Representation of People Act that allowed all men over 21 to vote and women over 40 who were householders or married to householders. The following year the Act was approved by the House of Lords and became law.
Although the Act still excluded many women, the fact that it was passed serves as proof of a change in political opinion towards women. It was 1928 when the Equal Franchise Act was introduced to give all women over the age of 21 the right to vote. This Act increased the number of women eligible to vote to 15 million.
In the 1970s, the Representation of the People Act 1969 lowered the voting age from 21 to 18, with effect from 1970 in the UK. Many countries, particularly in Western Europe then followed.
It was then in 1979 that the first female Prime Minister was elected. Born on October 13, 1925, in Grantham, England, Margaret Thatcher became Britain's Conservative Party leader and in 1979 was elected Prime Minister, the first woman to hold the position.
Many women were routinely sacked for becoming pregnant till the late 1970s. During the 1970s, the provision of maternity leave had been introduced in many European countries.
The UK introduced its first maternity leave legislation through the Employment Protection Act 1975, which was extended through further legislation, such as The Employment Act 1980. However, for the first 15 years, only about half of working women were eligible for it because of long qualifying periods of employment.
In 1993, coverage was extended to all working women, in order to bring Britain into compliance with a European Commission directive on this issue.
1970 also saw the Equal Pay Act, which meant that employers must give men and women equal treatment in the terms and conditions of their employment contract if they are employed to do work that is the same or broadly similar, and found to be of equal value in terms of effort, skill or decision making.
The Sex Discrimination Act was then introduced in 1975 and was an Act of the Parliament of the United Kingdom which protected men and women from discrimination on the grounds of sex or marital status.
Over the middle of the last century, women's equality made its way on to the international scene too. The UN has often been paving the way, and women's rights across borders have gradually been improving – certainly on paper.
However, this is where the problem now lies, as laws may have been changing, but the call is now for social attitudes to change too.
Social Attitude and Women's Rights
It's one thing to have made strides in women's rights technically, in law. It's another to see them in practice. According to the 'Equality: It's about Time' report by the Fawcett Society, in 2016 women still only accounted for 29% of MPs, 23% of FTSE 100 board members, and the pay gap was still at 13.9% for full time work.
In 2016, a survey was carried out by the women's equality charity, The Fawcett Society, they questioned over 8,000 UK adults about attitudes to gender issues to provide a picture of the state of British attitudes to gender equality.
A significant majority, at 83% of the British public support equality of opportunity for women – this included even higher support from men at 86% than women at 81%.
Almost half of those surveyed said they think they would benefit if society was more equal, but conversely almost half think more of an equal society would not impact their lives.
Only 26% think men and women are currently equal in the UK and two-thirds think more needs to be done to achieve gender equality, showing that things are changing but, for many, too slowly.
What About Women's Rights in 2018 and the Future?
While hurdles still need to be scaled and cultural norms need to shift. For many, the media battles that have waged over the last few months have felt disheartening for the progress that has been made and that which is still to come. This makes it easy to forget the progress itself – progress which is continuing even if it's proving to be hard won. However, 2018 has some glimpses of monumental strides being made once more.
From 24th June this year, women will be allowed to drive in Saudi Arabia. This is the last country globally to still prevent women from driving. Whilst there is no denying that Saudi Arabia has a way to go to narrow the discrepancy between the rights of men and the rights of women, it is a step to be welcomed.
On home soil, 2018 will be the year in which all UK companies with 250 employees or more will have to declare their gender pay gaps. This will be happening in April and should be a huge step forward for workplace equality. If you are an employer with 250 employees or more, new legislation introduced this year means you will need to publish your gender pay gap data annually. From April 2017 employers have up to 12 months to publish this information. There are two sets of regulations.
One example is Foster + Partners who have revealed that it pays women 10.5 per cent less per hour than men, based on the median of its staff's salaries. The gender pay gap of 10.5 per cent at the UK's largest architecture practice was calculated by identifying the middle earner – a statistic that is commonly used as a representation of a company's typical gender difference. According to Foster + Partners, the pay gap is primarily due to the practice having more men in senior positions.
A government-backed review has recommended that Britain's top companies should ensure that more women make it on to executive committees as well as into boardrooms.
Many companies have put strategies in place to tackle this problem. However, according to research by the Association of British Insurers, although four in five insurers have policies to help women climb the career ladder, it is not reflected in the number of women landing senior roles.
The proportion of senior business roles held by women in the UK has fallen to 19 per cent. According to Grant Thornton's annual survey of 5,500 businesses across 36 economies, there has been slow progress, with 2017's figure a two per cent drop from the 21 per cent held last year.
Changing attitudes
Society has come a long way. The report by The Fawcett Society highlighted that 83% of the British public support equality of opportunity for women demonstrates how far we have come since the early 20th century when women took their first steps to challenge the male status quo. It is evident that there is still need for change but society is heading in the right direction.