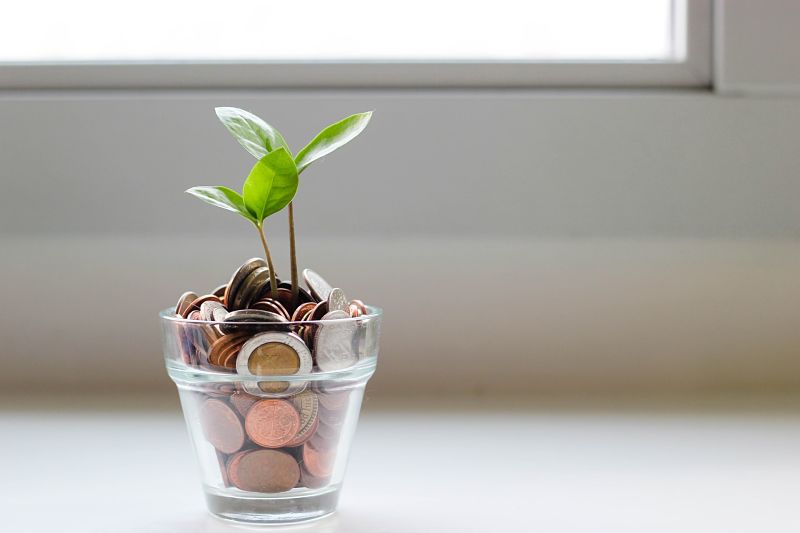 Novel coronavirus (COVID-19) and your investment
17th March 2020
During periods of economic uncertainty your finances are usually front of mind. The outbreak and subsequent spread of novel coronavirus (COVID-19) has caused worldwide uncertainty and dominated the news for weeks.
The following questions and answers are provided to give you information about how we're managing and protecting your investment, as well as information that we know is important to you at this time.
Will the value of my investment rise and fall?
Unlike investments that are directly linked to the market performance, the value of your investment won't change daily. We aim to add a bonus at the end of each calendar year to increase the value of the fund, something we have achieved for the past 17 years. Once we've added a bonus we won't ever take it away.
Can my investment lose value due to poor market performance?
Your investment could lose value if you withdraw your money during or after a period of poor market performance. This is called a market value reduction (MVR), and is used to protect the value of all our members' funds when market conditions aren't as strong. Currently we are applying an MVR on any money withdrawn from our investment plans, until further notice. Therefore, investing should be treated with a medium to long-term outlook.
What is an MVR?
An MVR is a way that we ensure that our members who hold investments with us are not unfairly disadvantaged when other members leave during periods of poor market performance. This ensures that if you do make a withdrawal in adverse market conditions, all members maintain a fair share of the With Profits Fund.
For example, imagine that we have three members who each have £10,000 invested, making £30,000 overall. If markets go through a period of poor performance, it's possible that the £30,000 could now be worth less than that. Let's say in this example that the fund has lost 5% in value and is now worth £28,500. If one of the members chooses to withdraw their money and close their account, and we give them their £10,000 back, that leaves our remaining two members with £18,500, or £9,250 each. If they both then choose to withdraw their money, we're not able to give them their £10,000 back – the member who left first has gained an unfair advantage. In an MVR situation we would have charged the first member an amount that would ensure all members could still leave with an equal share.
I've just requested to withdraw, why have I had an MVR applied?
Due to the unprecedented situation with COVID-19, investment markets are currently in a period of volatility. During periods of market volatility, the value of investments can rise and fall significantly, with the FTSE All-Share Index falling by between 25% and 35% since the start of 2020.
Our investment products, such as the Stocks and Shares ISA, are invested in a diverse range of assets, including stocks and shares, property, gilts, bonds, cash and other equities. The aim of this is to reduce risk to our members. While we have been able to protect members from the current peak of market volatility, no investment strategy is completely immune to adverse market conditions, and the value of the fund has fallen.
As a result of this, an MVR has been implemented to protect other members who are also invested in the fund. This has been done so that we can protect members who remain invested in the fund, by ensuring that when other members withdraw, they do not leave with more than their fair share of the assets. However, this means that if you do make a withdrawal during poor market conditions, you may get back less than you expected.
How long will an MVR last for?
We don't know – this depends on the details of each specific instance in which an MVR is being applied, but the Society is closely monitoring fund performance and market conditions. When making a withdrawal, we will always inform you if you are applying an MVR and will update you when that situation changes.
What if my plan is maturing?
If you have a plan that has a defined maturity date, such as a Junior ISA, then the final amount you receive will not be affected by an MVR. It's only for members who are making the choice to withdraw their money.
What happens once the markets pick up again?
At the end of each calendar year we analyse the performance of the fund that your investment is held in to see whether we can pay you and the rest of our plan holders a bonus. We've managed to pay annual bonuses across all our investment products for 17 consecutive years, despite extraordinary market conditions around the financial crisis of 2007-2008, as well as more recently when markets have reacted negatively to the UK's decision to leave the EU and the subsequent period of uncertainty that followed. However, you should remember that past performance cannot be taken as a guarantee of future returns.
How are you managing my investment through this period?
Your money is invested in a fund managed by Royal London Asset Management (RLAM), which invests in bonds, gilts, cash and equities. We apply a process known as 'smoothing' to your investment, which aims to ensure all our members are paid consistent returns, over the long-term. Smoothing attempts to smooth out the peaks and troughs usually experienced when market conditions change, by holding back some of the growth generated in strong investment conditions and making this available when conditions aren't as favourable. The fund is actively managed which means that our fund managers may make decisions to move your investment into different asset classes to minimise risk. This strategy helps to protect and grow your investment by anticipating and reacting to changes in market conditions.
How do you lower investment risk in poor market conditions?
The RLAM fund your money is invested in is called the Multi Assets Strategies Fund, or MAST. We made the strategic decision to move our investments into this fund in 2019, as it offers increased protection for your money when market conditions aren't as strong. The objective of the fund is to attain more growth and income than achievable in a cash savings account, while managing investment risk by diversifying the asset mix. This means that your money is invested widely across several different types of assets, to aim to reduce the overall impact of poor market performance.
Is my money protected?
Yes. You have unlimited protection on your investment from the Financial Services Compensation Scheme (FSCS) in the unlikely event that Shepherds Friendly were to become insolvent and could no longer trade.
Remember: Investing should be for the medium to long-term, which means you should aim to leave your money invested for five years or more. This helps you to protect your savings against periods of weaker market conditions and realise more of the gains from stronger market conditions across a longer period.
We're here to help
Please get in touch if you have any more questions about your investment with us. Our Member Services team will answer any queries you have, and you can contact them on:
0800 526 249
Last updated: 16/04/2020