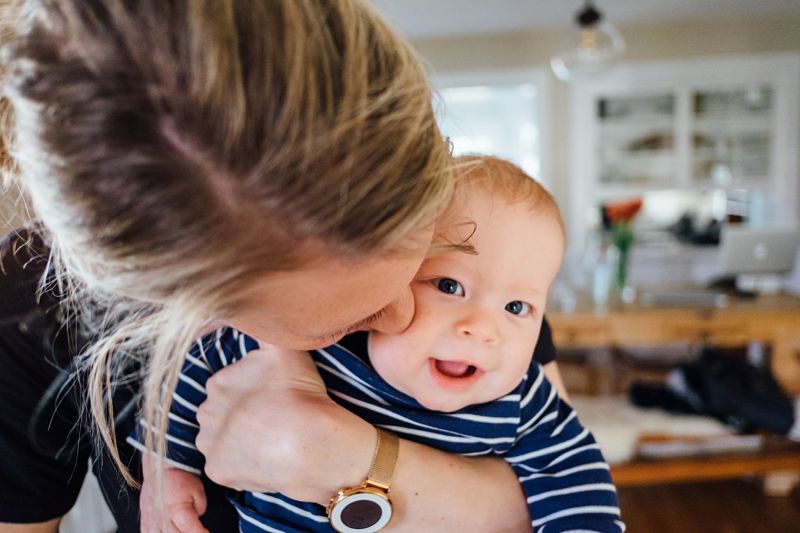 Junior Stocks and Shares ISA Vs Junior Cash ISA
4th December 2019
A Junior ISA is a great way of saving a tax – free nest egg for your child's future. Choose a cash ISA, Stocks and Shares ISA, or both!
What is a Junior ISA?
Junior Individual Savings Accounts are long-term, tax – free savings accounts for children, that will provide your child with a lump-sum when they turn 18.
Your child must be under 18 and a UK resident to open a Junior Individual Savings Account. The child can take control of the account when they are 16 but cannot withdraw the money until they turn 18.
Only parents or guardians with parental responsibility can open a Junior ISA for under 16's.
There are two types of Junior ISA:
• A cash junior ISA – you will not pay tax on interest earned on the cash you save.
• A stocks and shares ISA – your cash is invested, and you will not pay tax on any capital growth or dividends received.
In the 2019 -2020 tax year, the savings limit for a Junior ISA is £4,368. You can only open one Junior Cash ISA and one Junior Stocks and Shares ISA per year and can split the allowance between them as you wish.
Related: ISA and  Junior ISA rules
Can I transfer my Junior ISA?
It is simple and straightforward to transfer your Junior ISA. You may be unhappy with your current provider or feel that you are not getting good enough returns. If that is the case, do some research and find out which providers are offering a better deal and if they accept transfers.
Also, you can now convert a Child Trust Fund to a Junior ISA (since April 2015). A child cannot hold a Child Trust Find and a Junior ISA at the same time, so this is great news for savers as Junior ISA's often offer better rates
According to MoneySavingExpert.com,
'This is a major boost for those with a cash Child Trust Fund where rates tend to be far worse than Junior ISA rates as many banks and building societies had abandoned Child Trust Funds , instead concentrating their best rates on newer Junior ISA's.'
Junior Cash ISA
If you decide to opt for a Junior cash ISA, you will put money into a tax-free savings account that will accrue interest. Your child will gain access to their money when they turn 18, so the earlier you open the account the better.
For example, if you open the account as soon as they are born you will have the opportunity to save for 18 years.
Cash ISA's are often seen as a 'safer bet' for savings than a Stocks and shares ISA, as savings are not subject to stock market fluctuations. With a cash ISA, you will get back what you put in, with added interest. However, interest rates are low (and have been for some time) and if rates do not match inflation, your money will decrease in value in real terms.
Junior Stocks and Shares ISA
Historically, the stock market tends to do better than cash over the long term – so you may consider investing your money to try and achieve a greater return on investment over time. Particularly if your child is still young.
According to MoneySavingExpert.com,
'The younger they are the more likely it is that investing will beat saving, as over longer periods, the stock market tends to outperform cash. Yet there is no guarantee' 
A stocks ad shares ISA is basically a 'tax wrapper' that can be put around a wide range of different investment products, such as;
• Shares in companies
• Corporate bonds
• Unit trusts and investment funds
• Government bonds
Over the medium to long term, this could result in your money growing more than if it was invested in cash, as stocks and shares ISA's can yield far healthier returns (although these are not guaranteed)
Please remember, the value of your investments can go both up and down and you may get back less than you put in.
Junior Stocks and Shares ISA from Shepherds Friendly
At Shepherd's friendly we offer a Junior Stocks and Shares ISA that could help you to provide your child with a tax – free lump sum when they turn 18, from just £10 a month.
We adopt a medium to low risk investment strategy and aim to pay annual bonuses into your child's plan.
You can transfer an existing Child Trust Fund or Junior ISA into a Shepherds Friendly Junior Stocks and Shares ISA.
Why save with Shepherds?
• We are not owned by shareholders, so our profits are used to add value to your investment.
• We are flexible – you can stop, start, raise and lower your premiums. You can also add lump sums to the savings plans too.
• We help you increase the savings potential of the Junior ISA by accepting contributions from anyone who wishes to deposit money into the account, such as grandparents and other family members.