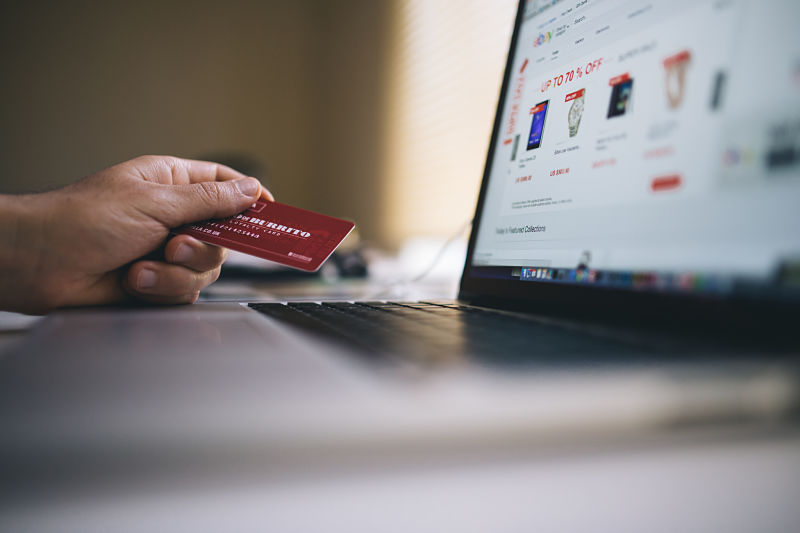 Over 50s: How to keep bank details safe online
9th December 2014
The internet is pretty nifty, right?
You can use it to socialise with your current friends and catch-up with long lost ones, you can buy your weekly groceries and have them delivered to your doorstep at a time that suits you, and you can even manage your money through the power of online banking – meaning you'll never have to spend an hour queuing at the local branch of your bank ever again!
There's no question that the internet is changing the way the world works, but that's not to say it doesn't come with its dangers. This is especially for those who haven't grown up in the 'digital generation', so it's often found that those aged over 50 years old are a little more nervous about spending money online.
But we don't think that should put you off making the most of the internet, because there's so much you can do once you've learnt the basics about protecting yourself whilst using your computer.
So, what do you need to know about keeping your personal details safe online?
The 'basics'
–          Protect yourself from computer viruses
This is an important one, as it will stop fraudsters putting things on your computer that they can use to steal your personal details. This may sound like a pretty big task, but it's actually much easier than you might think.
This is because there are lots of companies offering easy to install software that will automatically protect your computer from viruses, such as Norton Interet Security , McAfee Antivirus, and Avast. You will usually have to pay an annual subscription fee for these services, but it is more than worth it as you will have protected yourself from the possibility of losing much more than you are actually spending.
These are also pretty easy to install as you can download the software from their website, or visit a local PC shop and buy a disc with software installed onto it. If you're not sure how to install it, you can always phone their customer service team (or ask your children, as they're more than likely clued up on this!).
–          Setting up online banking with a strong password
Ok, so this is quite a big step – but it shouldn't be a difficult one to take. You can usually set up online banking quite easily, and every bank will be a little bit different.
You can usually do this by receiving a 'validation code' in the post with some clear instructions of how to visit the bank website and set up your own account. The main thing you need to take into consideration here is that you set it up in a manner that will prevent others gaining access to your bank account.
When choosing a password, it is always a good idea to follow the below precautions:
Choose a password that is difficult to guess (but one that you can still remember!)
Use a mixture of capital and lowercase letters, numbers and symbols
Don't make it too short
Don't use the same password for everything – especially when it comes to your online banking profile
–          Keep an eye out for the 'green padlock'
This is pretty simple, but often people forget to do it.
When shopping online, you should always make sure there is a little green padlock in the left hand side of the top of your internet browser, where the website address is located. For example, if you look at the top of your browser right now, where the Shepherds Friendly website address is, you should see a small green padlock – this means that our website is a secure place to shop/enter your bank details!
The 'kit'
You might find that once you've been signed up to online banking, you might receive a small 'chip and pin' machine through the post, or an invitation to download a smartphone app that lets you use your mobile phone to manage your bank account.
Whilst these can be a little bit complicated at first, any 'kit' you receive should be fairly simple to use once you receive it, and some of it is really important in helping you stay safe online!
–          Chip and Pin Machine
Once you've set yourself up for online banking, you're one step away from being able to transfer money to family, friends and businesses with just the click of a button. To protect you even further whilst you're online, banks have started sending out miniature chip and pin machines for people to use when they're sending money to an online contact.
These come with a clear set of instructions every time you need to use it so it shouldn't be too complicated. Plus, you usually only need to use it the first time you're paying a new contact, so once you've added a new person to your approved list of contacts, you'll never have to use the chip and pin machine to transfer money to that person again!
–          Smartphone app
If you own a smartphone, you should be pleased to hear that you can also do your banking on the move, rather than just at your computer. To log-in to your mobile banking app, you generally just need a password or pin code, so the most important step you can take to protect yourself is to follow the password rules that are mentioned earlier in this article.
Keep an eye on things
–          Keep a check on your online statements
One of the great things about online banking is that you don't have to wait until the end of the month to receive a statement of your transactions. Instead you can simply log-on to your online banking profile, and look at your most recent transactions, and even your historical transactions.
It's therefore recommended to take advantage of this by logging-in to your online banking fairly regularly so you can keep a track on your income and outgoings, and make sure that no money has unexpectedly left your bank account. That way you can detect any mysterious activities sooner rather than later!
–          Don't fall for cheap tricks
These are often easy to spot, but it's important that you do keep a watchful eye out for them, especially if you're not too experienced with the internet.
Basically, you might receive emails promising you money because you've won the lottery in a foreign country, or a long lost relative has left you something in their will. These scams often ask you to hand over your bank details, or make payments in order to get access to money, but you need to be aware that these are almost always scams!
The most important thing you need to remember is, do not ever give your bank details to somebody online unless they are a trustworthy organisation or source that you know. Even your bank will never ask for your full password, just a few random letters of it, so in reality, you should never need to give anybody your full banking password/details.
–          Seek out help if you suspect anything
If you do suspect that you've been a victim of online fraud, you need to contact your bank as soon as possible. When you contact them you'll need to give them as much detail as possible, so it's important that you gather as much information as possible.
Upon providing the information, the bank will take it from there and hopefully refund your lost money. The only time you will not receive a refund is if the bank can prove that you have been negligent with your bank details, which is why it's important to stay safe online.
In the event that your bank refuses to pay your money, your only other option is to contact the Financial Ombudsman and complete a complaint form. You can download the complaint form by visiting the following website: http://www.financial-ombudsman.org.uk/consumer/complaints.htm.
Do you have any more tips about staying safe online?
If you have any more tips and tricks about staying safe online, then please do let us know by emailing us at [email protected] or tweeting us @shepherdsFS.