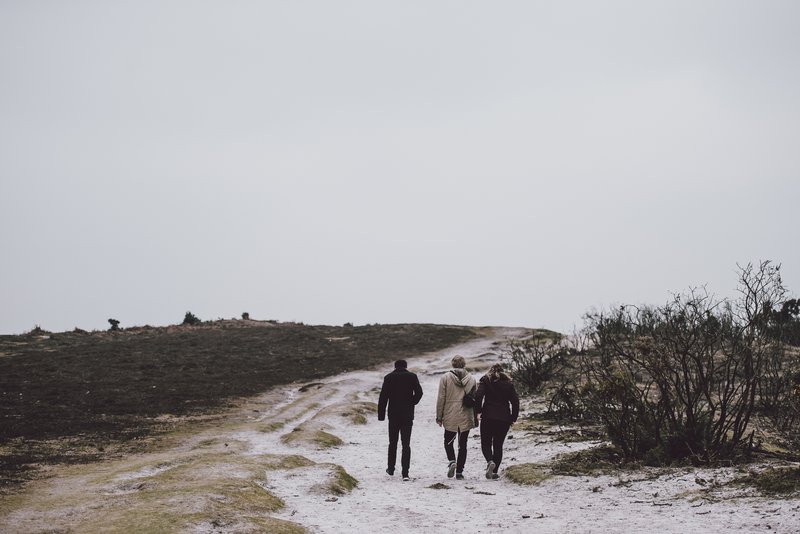 The importance of leaving money behind for family
28th February 2017
When it comes to protecting your loved ones you know that you'd do whatever you could. After all, you've been doing it for as long as you can remember. You put the shoes on their feet, and the lunch in their bag. You stood alongside them as they took every first step, both physically, and financially. You were there writing the cheque for the school trip just like you were there writing the cheque for their university costs.
You're used to being there. Not as Bank of Mum and Dad, but as a support, a safety net, a way of showing your love and care. However, there's one last place they need your support. Whilst leaving your grown children (and potentially other family members) can bring a lump to your throat to think about, knowing that you've smoothed the transition from life with you, to life without, can help to give everyone peace of mind.
Death, unfortunately, doesn't come without its costs. An average funeral in the UK costs an eye-watering £3675, according to Money Advice Service [1],  contributing to an industry worth £1.7bn which is still rising. Whilst there is a Government scheme to help towards funeral costs, the reality is that in the vast majority of cases, the bill will land with your loved ones. Just as they are grieving their loss.
There is obviously an overwhelming desire to avoid this situation if you can. Indeed, most of us want to go further and ensure that there is a financial pay-out for our loved ones in the event of our death. Whilst money can't replace love, it can help to give something concrete for your loved ones to hold on to, and use to smooth their transition to the future. It can be there, supporting and helping, when you no longer can be.
But life Insurance policies reject me
We know. The brutality of the system is that as you have more disposable income available as your children grow and leave home and education, and you finally have the breathing space to consider paying into the life insurance policy, many companies will turn you down. You're deemed a risk because of your age. Your age brings with it, in many cases, a catalogue of health conditions that make you too much of a risk to some insurers. Common, age-related ailments start to weigh against you.
If you're lucky enough to scale the first hurdle then, subject to a medical examination, you could find that you're offered the insurance at a premium in excess of what you had budgeted for, and potentially offering a level of cover which is higher than you need to simply provide your loved ones with peace of mind.
However, if you turn your back on the situation you're still left with the nagging doubt knowing that you could be leaving your loved ones to face expensive funeral costs, and a difficult financial future without you. You're stuck in a Catch-22, not quite knowing which way to turn.
An alternative to term life insurance – Over 50s Life Insurance
Here at Shepherds Friendly, our Over-50s Life Insurance policy offers cover which is guaranteed to everyone, provided they are aged between 50 and 80, with no medical underwriting.  In fact, there are no medical questions at all. You get guaranteed life cover and can choose to add in funeral benefits as well to help to meet the costs of your funeral.
The only thing we use to work out your level of cover is your age and whether or not you smoke, and your monthly premiums are fixed for life up to the age of 90.  Finally, Over 50s Life Insurance tends to be much cheaper than term insurance, starting from just £10 per month, and costing a maximum of £50 per month.
Why is it important to leave money behind for your loved ones?
With the average cost of a funeral being £3675, you may be creating a large hole in your loved ones' pocket if you don't leave money behind for them to make your funeral arrangements when you pass away.  Saving to provide a lump sum of money to cover the cost of your funeral and to help cover any final bills you may have is a great way to support your loved ones while they are grieving your loss.
If you would like to find out more about our Over-50s Life Insurance with no medical then follow this link.
[1] https://www.moneyadviceservice.org.uk/en/articles/how-much-does-a-funeral-cost
[2] https://www.ft.com/content/b6053e72-fd8b-11e5-b3f6-11d5706b613b)