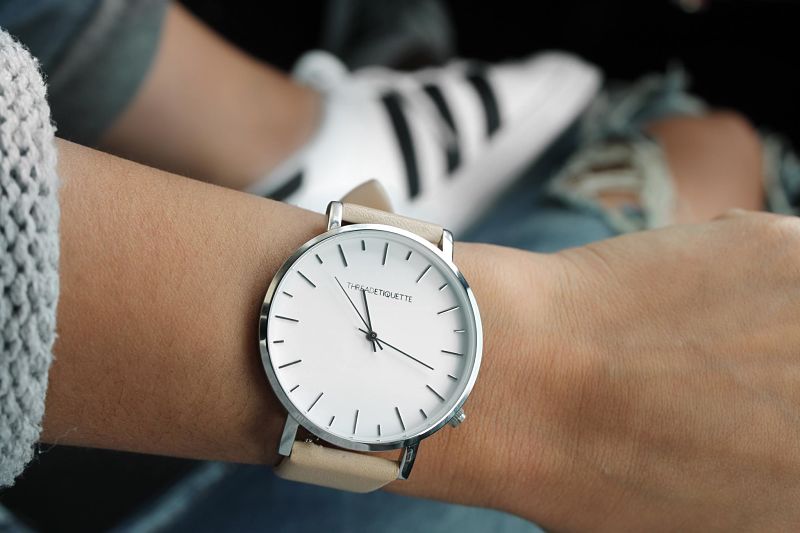 When is the right time to get life insurance?
10th July 2018
If you are asking yourself, "When is the right time to get life insurance?", then the chances are that you're also thinking about what impact the loss of your income would have on those around you.
This typically means that the right time to consider life insurance can be at multiple points in your life. It is often recommended to get life insurance when you get a mortgage.
However, mortgage lenders cannot insist that life cover is in place for a mortgage, but it could be a good idea to get life insurance to ensure your mortgage debt is paid.
Life insurance can also become important to consider when you have children. As you get older, it may become a consideration once more when your children are embarking on their own adult lives and are costly in terms of education, or getting started with their future.
Therefore, the right time to get life insurance can be variable, and happen on more than one occasion. To make the best decisions for you, you'll need to ensure that you fully understand life insurance.
What is Life Insurance?
Life insurance is designed to pay out, either as a lump sum or in a monthly amount, if you die while your policy is still running. The pay-out goes directly to your beneficiaries (meaning you decide who receives it) and they can use it to meet expenses such as your funeral, other household financial commitments, or for anything else that your beneficiaries want to spend it on.
If the policy is written in trust, the proceeds of a life policy will only go to your specified beneficiaries. If the policy is not written in trust, The proceeds will be paid out depending on the will (if there is one). If a person dies without a will, then the estate will be paid out according to the rules of intestacy.
Therefore, the two main times for considering life insurance tend to be buying a house or having a child. Life insurance can be used to pay off the mortgage and continue caring for your dependents as they grieve, without them facing financial concerns. This is potentially more important when one parent is a stay-at-home carer that is dependent on your income.
Life insurance will have a 'term', which is a length of time that the policy runs for. This could be a set number of years. You can also get whole of life policy which means your life insurance runs until you die.
There is the option of decreasing term or level term insurance. The significant difference is the amount of cover reduces over time and with a level term you know what you will be receiving at the end of your term.
Typically, a fixed term policy will be cheaper the earlier you take it out and could prove costlier to replace when the term is up. If you're setting up life insurance to cover the cost of the mortgage only, you can also consider 'decreasing term' life insurance.
Understanding Life Insurance
When you consider life insurance, you will need to consider the level of cover you buy. This will determine the pay-out in the event of your death. It's important to note here that life insurance is typically only payable in the event of death. It won't provide for your loved ones if you become ill or disabled and are unable to work. For this, you may need to consider Income Protection or critical illness cover.
Some life policies will pay-out if the policyholder is diagnosed with a terminal illness. This is typically when the policyholder has been given less than 12 months to live, so the sum assured is paid out early.
The premium that you pay could be increased (or rated) depending on your circumstances. This could be due to your health and/or lifestyle. For example, if you have a pre-existing medical condition, then this may be excluded and not covered by the policy. If you lead a lifestyle that carries an additional risk such as dangerous pastimes or pursuits, then the premium could be increased to reflect this or the pastime be excluded from the policy.
The good news is that life insurance is typically good value for money.
However, your eligibility and premium amount for life insurance will depend on several risk factors. This means that your age, lifestyle (such as whether you smoke), health and other factors are likely to be considered as risk factors. Furthermore, the amount of 'pay-out' you want your beneficiaries to receive will also affect your premiums.
Nonetheless, this shouldn't mean despairing if you aren't young, fit and healthy. What you need to do is look at specific life insurance policies which are designed specifically for these scenarios. For example, Shepherds Friendly Over 50s Life Insurance won't see you jumping through hoops which are impossible given life's knocks and bruises. In fact, there will be no medical questions asked, and you are guaranteed to be accepted, as long as you are between 50 and 80 years old.
Life Insurance providers will consider applicants who are older and may not have a clean bill of health. However, the providers will require full details of the applicant's medical history, and this could result in the application being declined, the premium being increased or exclusions applied to the policy.
How to take out Life Insurance
You can take out Shepherds Friendly Over 50s Life Insurance by applying online here or giving our member services team a call on 0333 305 9696.
You can have up to five Life insurance policies with us at a £10 monthly premium providing your premium doesn't go over £50. Find out more about the plans here.
As with all financial decisions, if you are uncertain about your options or don't fully understand what is best for you, it is sensible to take the advice of an independent financial advisor who can look at your specific circumstances.