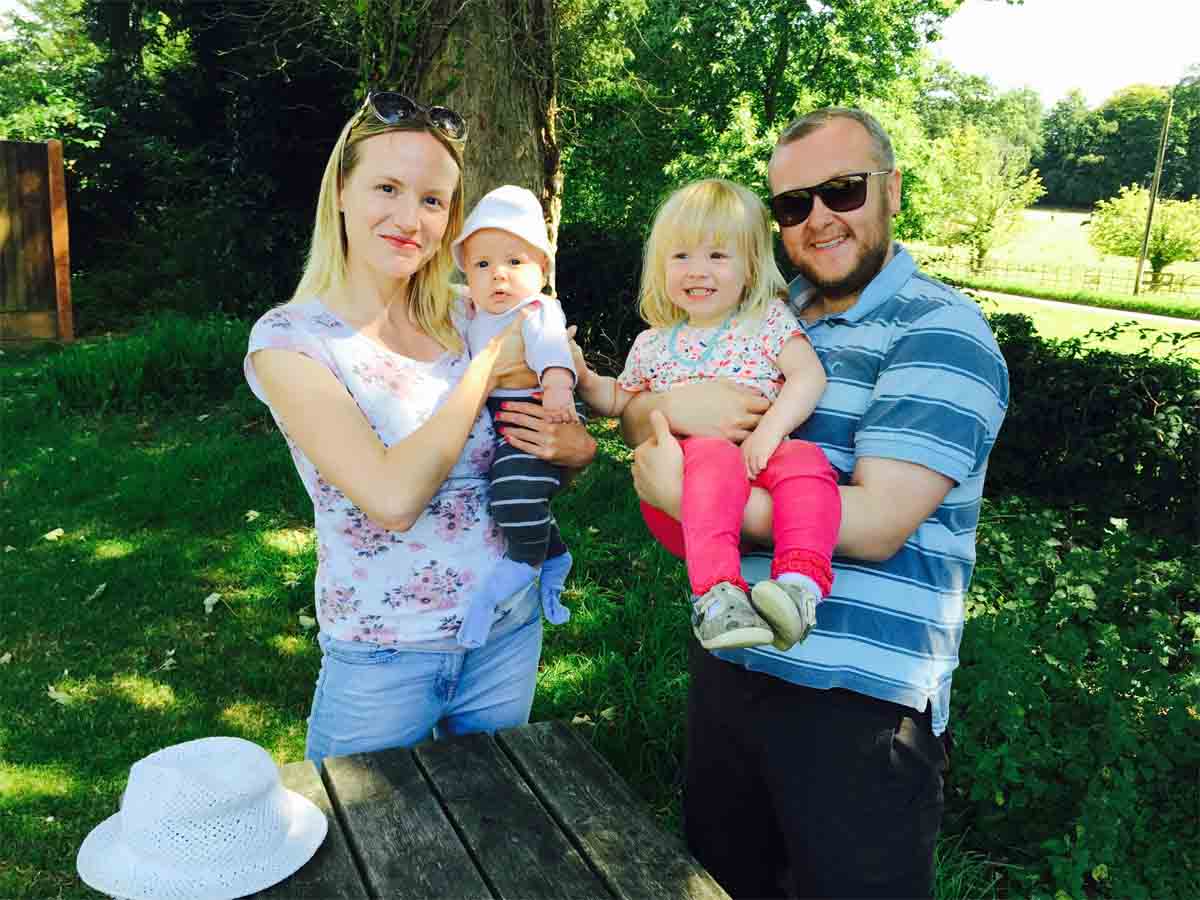 A worthy winner of our Mother and Baby Junior ISA competition
11th April 2016
At Shepherds Friendly we're already firm believers in the importance and value of saving for your children's future, so we were more than happy to encourage this savings ethos among parents with our recent Junior ISA competition held on the Mother and Baby magazine's website. And we were even more delighted to find that the winner shares our feelings about the benefits of saving for their loved ones!
The winner was Joanne Turner who lives in Skipton, Yorkshire, and has two children; Emily aged two and a half and Arthur who will be one in May. She and her husband Rory had already been considering opening savings plans for their children and they were very surprised and pleased to find that their winners' prize gave them an ideal opportunity to put their plans into action.
Joanne commented:
"I do enter competitions occasionally but never really expected to win. I follow Mother and Baby on Twitter and thought I'd have a go at the competition as I felt the Shepherds Friendly prize on offer was well worth winning. Winning the £1,000 Junior ISA prize means we can open a plan for each of the children with an investment of £500 each and we do intend to continue to put a little aside each month for the plans to grow.
"We both feel it is very important to save towards possible future university costs, for the children to travel abroad when they are older or simply to help them achieve their main ambitions. Whatever they may be looking to do in the future, saving regularly now will undoubtedly provide them with a useful nest egg and starting point. I'm sure all parents want to make the future more secure for their loved ones and now, thanks to Shepherds Friendly and the Junior ISA prize, we feel happy that we've made a really useful start!"
If you would like to follow Joanne's lead and start a savings plan for your child or indeed for yourself, why not take a look at the Shepherds Friendly range of tax-efficient savings plans on our website. You can also visit our site for news of upcoming competitions as we celebrate our 190th anniversary.
When you take out an investment product with us your capital is at risk and you may get back less than you have put in.