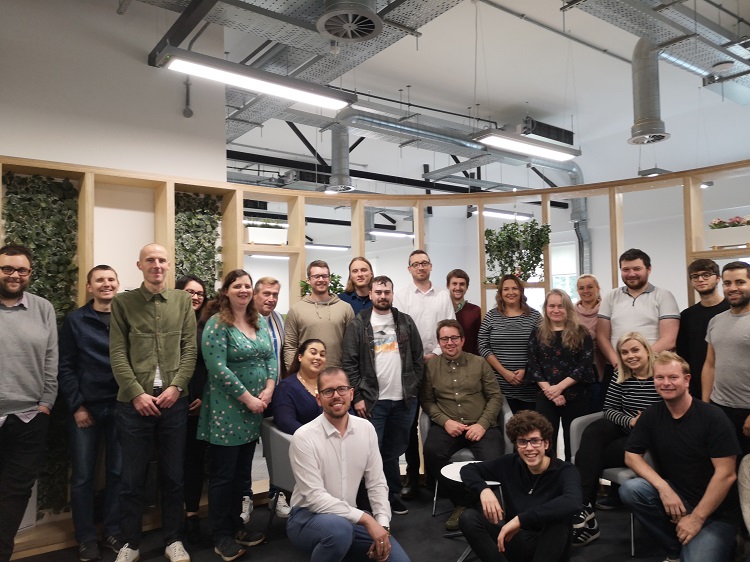 Seeing Stars: Shepherds Friendly Receives Two-Star Accreditation from Best Companies
21st November 2019
The accolades keep rolling in for Shepherds Friendly! The newest being a two-star accreditation from Best Companies.
According to the Best Companies website, a two-star accreditation is their "second-highest standard of workplace engagement and represents organisations striving for the top" and is "made possible only through an 'outstanding' commitment to workplace engagement".
Since we see employee engagement as one of our main priorities, this is a fantastic accomplishment for our business. We're in good company, too; other businesses with the same accreditation include household names like Vodafone, Iceland, Direct Line and AutoTrader.
The two stars were awarded following the completion of a workplace survey that Best Companies distributed to our staff. To achieve two-stars as a result of this is extremely encouraging; it shows our team members are happy working here and that all the hard work we've put into creating our culture has been worth it!
Our Culture Director, Nasrin Hossain said:
"What an achievement for Shepherds Friendly! We want our staff to genuinely enjoy working here, and to have that acknowledged with such a prestigious accolade is amazing news for everyone in the business.
"We're dedicated to creating a work environment where our employees feel valued and motivated and this two-star accreditation is a testament to that."