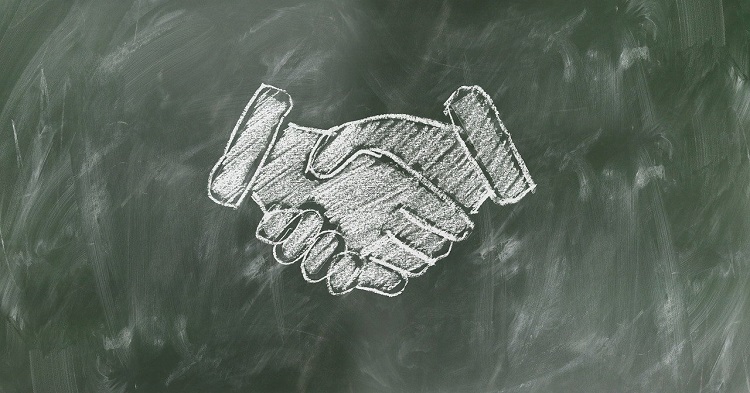 Chorley Building Society and Shepherds Friendly Form New Partnership
11th December 2019
We are pleased to announce our new partnership with Chorley Building Society, whose members now have access to our Guaranteed Over 50s Life Insurance plan.
Chorley Building Society was formed in 1859 and "has remained true to its traditional, mutual values with its focus on providing an individual service to all its members."
This 'mutual to mutual' partnership has been created so that Chorley Building Society's membership can benefit from a product that previously wasn't available to them through the society; the Shepherds Friendly Over 50s plan will now be offered during the mortgage and savings application process, offering members and their families added protection for the future.
Our Over 50s Life Insurance plan is there to support your loved ones when you're no longer here. It provides your family with a fixed, tax-free cash lump sum when you die, which could help towards funeral costs and other expenses. After 30 years or when you reach 90 (whichever comes first), you will stop paying your premiums – but you'll still be completely covered.
Your family will also have access to the National Bereavement Service, that can provide your family with practical advice to help make a difficult time that little bit more manageable. Furthermore, if you choose the funeral benefit option which is available with your plan, you can nominate your sum assured to be received by Co-op Funeralcare. This gives up to £250 discount from your funeral on top of your Over 50s Life Insurance cover when you choose Co-op Funeralcare, a UK based funeral care provider. Please note, the £250 funeral payment will only apply to 'Tailored' funerals. If your estate opts for an 'Essential funeral then the benefit will be £100, and if they opt for direct cremation or burial then the benefit will be £50. The Funeral Benefit Option is available to UK residents only, excluding Northern Ireland. If you are based in the Isle of Man, Co-op Funeralcare will refer you to an authorised local funeral director that will carry out the funeral to the same standards.
Dan Simpson, Head of Innovation at Shepherds Friendly, said, "We're thrilled about our collaboration with Chorley Building Society. The society shares our values and holds their members at the heart of their business, just like we do. We can't wait to see this partnership help more people to protect their families."
"Chorley Building Society is delighted to enter this relationship with Shepherds Friendly; an organisation whose values and ethos are so closely aligned to those of ours" said Kimberley Roby, Customer Services Director at Chorley Building Society, "As a mutually owned building society, our focus is on ensuring that we offer a range of products which continually meet the needs of our Members. The Shepherds Friendly offering supports this by ensuring our Members have access to a policy which will give them protection and peace of mind when they need it most".
Chorley Building Society members will be able to find Shepherds Friendly product literature in all branches, which will include all the key information about the Over 50s plan and details of how to apply.