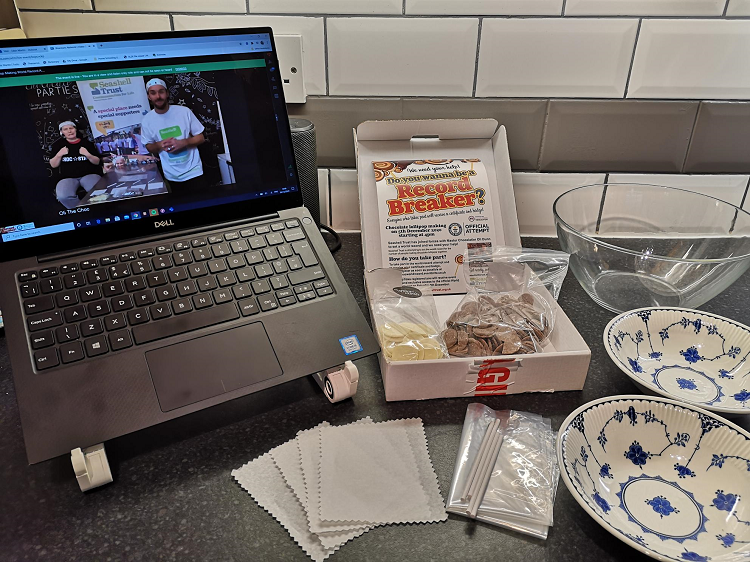 Shepherds Friendly Takes on World Record and 'Reverse Secret Santa' for Charity
15th December 2020
Despite working remotely, the team at Shepherds Friendly has been getting involved in online fundraising. We've taken part in an online chocolate workshop and switched up our annual Secret Santa tradition, all in the name of charity.
Supporting the wider community is something that we hold close to our hearts. We always relish any opportunity to help out where we can, whether that's fundraising for or volunteering with our nominated charity, Seashell Trust.
With our team still working from home, the ways in which we are able to support charities has had to change a little. That being said, we're never ones to shy away from a challenge, and so, we've been taking part in virtual fundraising activities. Here's what we've been up to over the past couple of weeks:
Chocolate Lollipop Workshop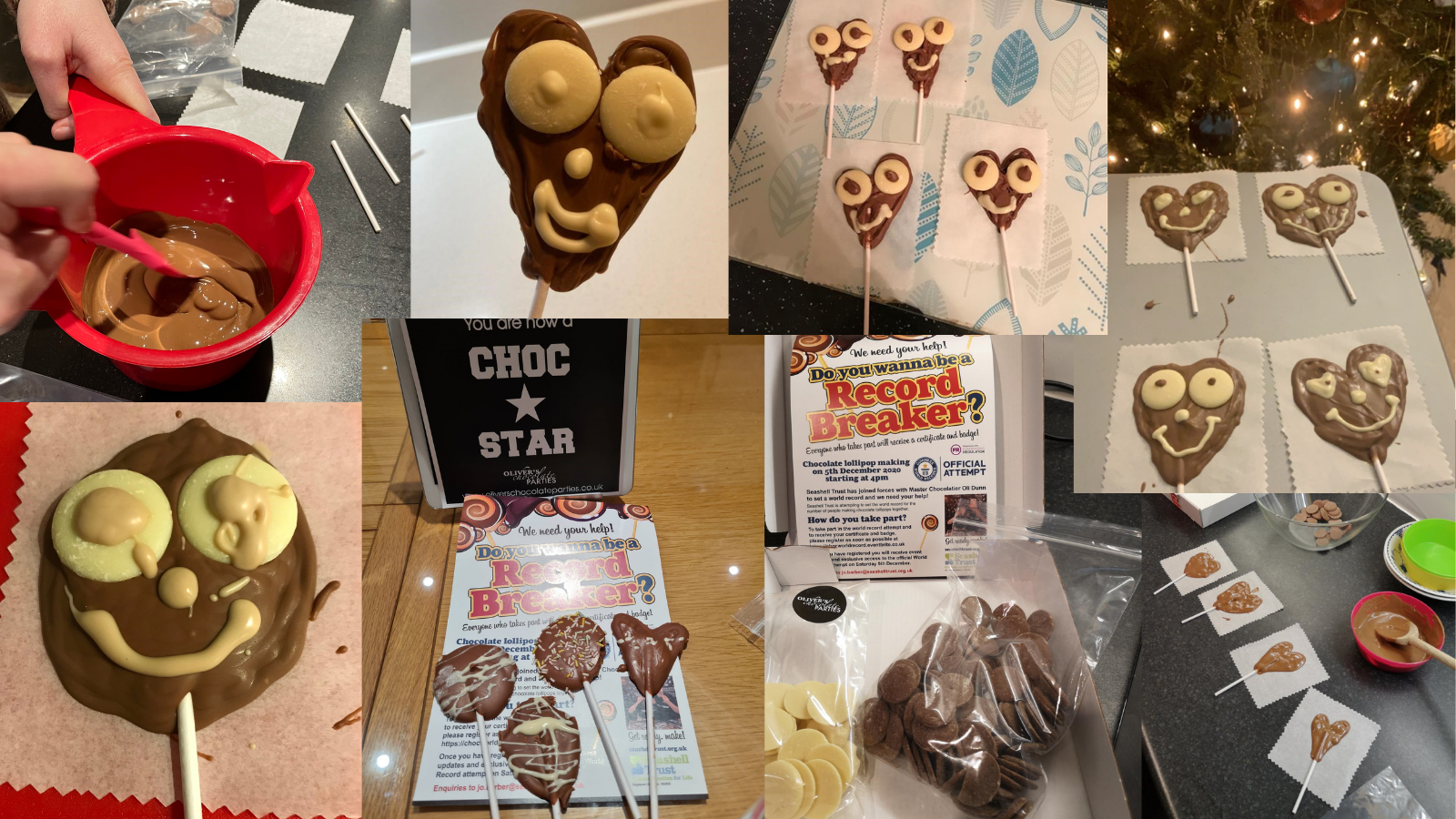 Seashell Trust and master chocolatier 'Oli the Choc' teamed up to host an online chocolate lollipop making workshop. 15 members of Shepherds Friendly staff (plus, their own little helpers and taste testers) took part and whipped up some tasty smiley face lollies under the expert guidance of Oli via a live video event.
This event took place to raise funds that will go towards the fantastic work that Seashell Trust does for children and young adults with complex learning disabilities and additional communication needs. Our attendees managed to make some chocolate masterpieces and raise £225 for the charity in the process.
Not only this, but the workshop was also an official Guinness World Record attempt for the most people making chocolate lollipops in an online hangout. So, did we do it? Yes! We're thrilled to announce that the event has been officially declared a Guinness World Record. Well done to everyone involved.
As Seashell Trust is our nominated charity, our staff also donate throughout the year via payroll, with the Society then adding a little boost to these donations. We're pleased to announce that, thanks to staff contributions and all of our fundraising activities, we'll be donating £1,500 to this fantastic charity this year. Plus, we recently delivered a festive treat of 15 tubs of Christmas chocolates for the children and adults at the Trust to enjoy.
A New Kind of Secret Santa
Since we're still working remotely, we weren't sure what to do about our annual Secret Santa gift exchange. Like many workplaces, we'd often set a budget and give gifts anonymously under our office Christmas tree. Given the different circumstances we find ourselves in this year, we considered a postal version instead. However, we realised that this was an opportunity to help those who are in greater need a bit of Christmas cheer by having a 'reverse Secret Santa'.
So, instead of buying each other gifts, we chose to donate to Hits Radio's Mission Christmas toy appeal. This aims to make sure that children who may otherwise miss out at Christmas still get a special gift from Santa. Our staff took what they would usually spend on Secret Santa and used this to make cash donations to the appeal, while others dropped off toys. The Society promised to top up staff's donations and contributed an extra £100 to this fantastic cause.