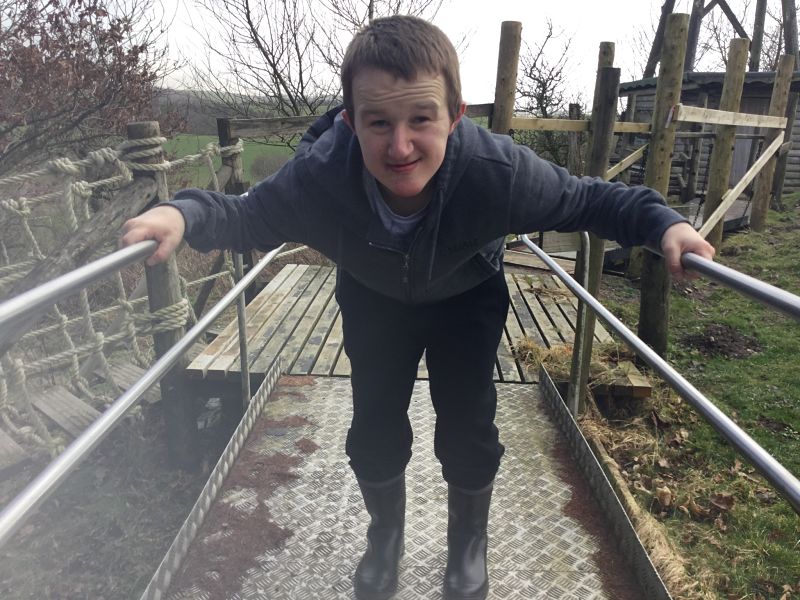 Our day at Seashell Trust – CADS Day
23rd January 2018
The Seashell Trust is a charity that provides care for children and adults with complex learning disabilities which, in some cases, includes those with little or no language abilities. They look to provide a creative, happy and secure environment for those that they care for.
Here at Shepherds Friendly Society, we enjoy paying regular visits to the charity and have attended many volunteering days over the past four years. Our most recent visit was to assist the team at their children's able and disabled sports (CADS) day, which took place just before Christmas.
The event was a great success and all activities were suitable for both able and disabled children and young adults, making sport fully inclusive of all that take part.
Three members of the Shepherds Friendly team volunteered at the CADS day. We spoke to the team to find out how they felt the day went.
Brett from our IT team:
"I was completely blown away by how happy and cheerful the children are despite difficulties with speech and mobility.
"The whole experience was a real eye opener to how volunteering just a day of my time could really help. I made a friend from the moment I arrived with a big high five and an extremely enthusiastic introduction.
"Part of me was expecting the children to be shy and cautious around new people but it was the total opposite, which I would say is due to the great work that Seashell Trust is doing to help support the children in all areas of life.
"I would say that Seashell Trust is an amazing place and I will definitely be looking to volunteer my time to help them in the future."
Jack from Member Services Team:
"The first session I attended at the CADS event, was a climbing course in the indoor sports hall with a class of children that were all around 7-10 years old.
"At first, it was difficult to get involved as I had never done anything like this; but once I got started I really enjoyed helping out and joining in.
"Afterwards, the other volunteers and I followed the same group of children to their next session which was festive gingerbread icing! The children were given either gingerbread men or full gingerbread houses to decorate.
"The final session, which I thoroughly enjoyed, was baseball, taught by a representative from a professional baseball team in Manchester, who had come in to help. It was so nice to see just how much they enjoyed it and how they encouraged each other to try and hit the ball as far as possible, so that the other volunteers and I had to run further!"
Kathryn from our marketing team:
"My day at Seashell Trust was an extremely enjoyable and rewarding experience. I spent the majority of the day helping out in the gingerbread decorating room, as I knew getting creative and a little bit messy would be a great activity for me to offer a hand with.
"I was moved with how caring and inquisitive the children were as it was clear they wanted to learn as much as they could.
"This is a testament to the amazing work Seashell Trust do. I will definitely be volunteering again in the future and I am so proud that Shepherds Friendly work so closely with this wonderful charity."
Shepherds Friendly's visits to Seashell Trust are always heart-warming and eye opening. We are extremely proud and honoured to be partnered with them and can't wait to see what they do next to help the young people in their care.