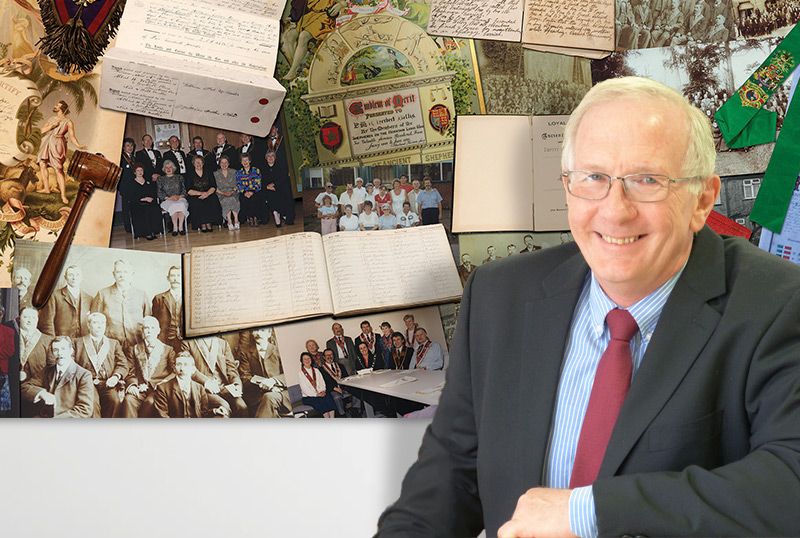 A Chat With… Our Managing Director, Kim Harris
24th January 2018
We sat down with our Managing Director, Kim Harris, to look back on another successful year for Shepherds Friendly in 2017. He talks about the Society's key achievements, how bonuses on your plans are calculated and how we continue to go from strength-to-strength as a modern mutual society.
2017 was another successful year for Shepherds Friendly Society, what were your highlights?
"You're right 2017 was a great year for the Society! My personal highlights were winning the Best Small Insurer award from the Insurance Investment Exchange in March, and receiving the Investors in People Gold Award for staff development, as I felt these two awards really summed up the whole ethos of Shepherds Friendly, and what we try to achieve for our members.
"The category for Best Small Insurer was for companies with assets worth under £2 billion, so to win that award against many large competitors was fantastic! To have been awarded the Investors in People Gold award really reaffirms our culture of developing our staff so that we can provide the best possible service to our members."
We recently announced to members that the bonus on our ISA was 3% for the 10th year in a row! Could you explain how this has been possible and how this benefits our members?
"The way our bonuses are calculated is a key benefit to our members and something that has helped us to pay a 3% bonus, as well as a consistent bonus on our other savings plans, for such a long time. When a member chooses to invest with us, their money is pooled into our With-Profits fund along with that of other members, and from there we invest in a wide range of assets designed to produce the best returns for you.
"We aim each year to pay an annual bonus to help our member's savings grow, and these can't be taken away once we've added them. Members can also receive a final bonus on their plan when it ends, depending on the performance of the With-Profits fund. By using this system, we are able to protect members from the value of their plan fluctuating on a daily basis, and it enables us to maintain a level of consistency on the bonuses we pay."
As you have been at Shepherds Friendly for 15 years, we're sure you will have seen the Society develop over that time. How has your role of Managing Director helped us to grow as a business?
"Part of my current role as Managing Director revolves around developing the plans that we offer so that they best serve the needs of our members.
"When developing  plans, such as our updated Income Protection plan, we look to develop something that our members will want, and something that is priced fairly and represents value for money. By continuing to deliver plans our members want, we feel confident that we can continue to achieve the high levels of satisfaction we have seen throughout 2017."
We think it's important that our members get the opportunity to find out more about the staff who work at Shepherds Friendly.  Could you tell us what you enjoy doing away from the office?
"I do tend to be quite busy away from the office, too! I own and operate an environmentally-friendly farm in the Yorkshire Dales countryside. Looking after the welfare of our traditional livestock is of prime importance, and we also create habitats for wildlife to live and flourish, which is a very fulfilling part of working on the farm.
"I am also an Explorer Scout leader, canoeing instructor, a Duke of Edinburgh's Awards Scheme assessor and have run expeditions to the Atlas Mountains, Sahara Desert and Western Isles amongst others."
Make sure you visit our website regularly throughout 2018 to find out the latest news from the Society, including our charity work, more interviews with Shepherds Friendly staff and any other important updates