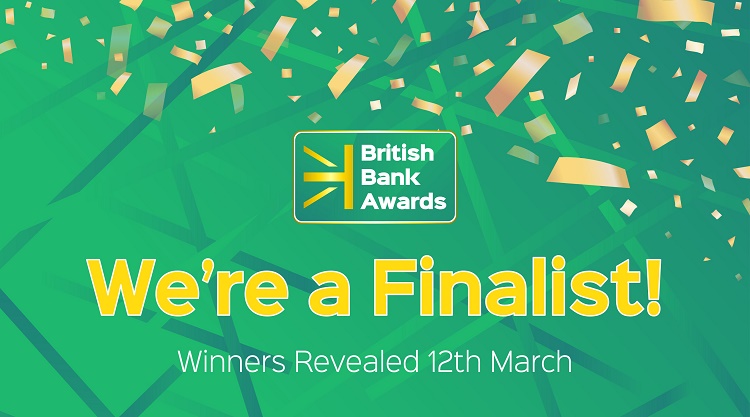 We're finalists in the British Bank Awards 2020!
14th January 2020
We've got some fantastic news to share. Shepherds Friendly has been selected as a finalist in two categories at the British Bank Awards 2020. The categories are 'Best Savings Provider' and 'Treating Customers Fairly Champion'.
As we've been helping members and their families to save for almost 200 years, we like to think we know a thing or two about savings and service. So, we're thrilled that our savings products and member experience have earned us recognition amongst some impressive competition.
Although this is fantastic news, we can't celebrate just yet – to win, we'll need a little help from you!
Members come first at Shepherds Friendly; the society is owned by them and run for their benefit. These awards are particularly special to us, because they are voted for by you. The general public can cast their votes to decide who will be crowned winners at the British Bank Awards ceremony on 12th March 2020.
We would like to say a huge thank you to everyone who has voted for us so far, but we still need more votes to give us the very best chance of winning.
Voting is open now and will close on 9th February 2020. What's more, Smart Money People, who head up the British Bank Awards, are running an impressive competition for voters. Anyone who casts their vote will have the chance to enter the prize draw to win £1000! Which means, if you vote for us, we could win together.
Libbi Martin, our Senior Marketing Manager, has called upon our members to vote for us:
"Being a finalist in two categories at the British Bank Awards is a huge compliment to Shepherds Friendly. We work so hard to offer our members savings options that put them first and our team is constantly looking for ways to improve the great service we already offer.
"We get fantastic feedback from our members but now we need them to use their voices to vote for us! It only takes two minutes and entry to the prize draw is definitely an added bonus."
Michael Fotis, Founder of Smart Money People, said:
"The British Bank Awards aim to discover and recognise the firms that are working hard to deliver great products and services for their customers. With the financial services industry becoming more competitive every day, all Finalists should be very proud of the great feedback they've received from their customers."
To vote for Shepherds Friendly, all you need to do is click here and leave your feedback about your experience with us. It's that simple.
What are you waiting for? Get voting!