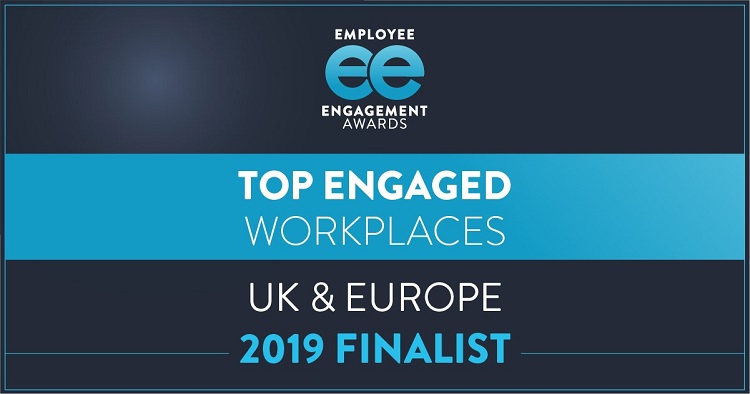 We're Finalists for the 2019 UK and European Employee Engagement Awards
14th November 2019
We're delighted to announce that we've been selected as finalists in two categories for the 2019 UK and European Employee Engagement Awards: 'Employee Engagement Company of the Year' and 'The Experience Award'.
The Employee Engagement Awards 'recognise those professionals and organisations that put people at the heart of its success'. This is the second year we've been nominated, after receiving a 'Highly Commended' at last year's awards.
Our employees, alongside our members, are at the forefront of everything we do. It's part of our mission to ensure that Shepherds Friendly is a place people want to work and where staff feel valued and motivated. Being finalists for two awards that celebrate workforce engagement must mean we're on the right track!
Nasrin Hossain, our Culture Director, said:
"This is such exciting news for Shepherds Friendly. Employee engagement is always high on our agenda; without our amazing team, we simply wouldn't be the society our members know and love. So, our vision for the business will always include a happy and engaged team.
It's great to be shortlisted for the Employee Engagement Awards again – we've all got our fingers crossed for a win."
While any award nomination is an incredible honour, it's particularly special when our company culture, that we've worked so hard to create, is recognised.
The awards ceremony takes place on Thursday 23rd January, so wish us luck and keep an eye on our website for updates!