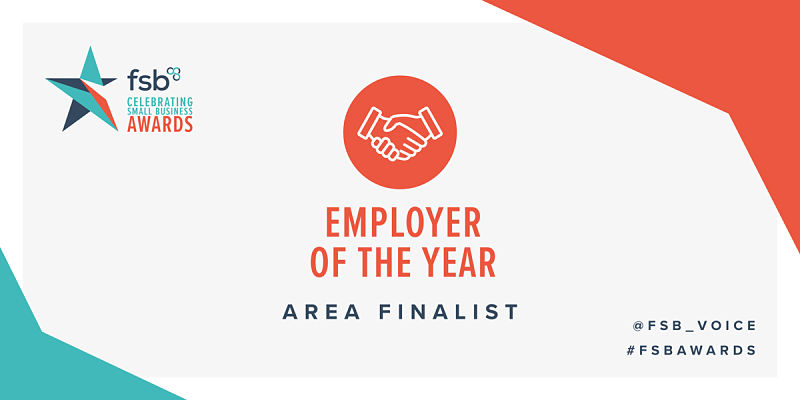 FSB Awards – Our commitment to outstanding staff performance is recognised once again
2nd January 2019
We are delighted to announce we have been shortlisted for Employer of the Year in the Celebrating Small Business FSB Awards.  Having achieved several commendations and being recognised for our work with our employees in 2018, this is a fantastic way to go into the New Year.  
The winners will be announced on 31st January 2019 and, while we will no doubt face stern competition from the other nominees, we are very hopeful that our efforts will gain yet more rewards. 
Nasrin Hossain, our Chief Culture Officer, commented: 
"The culture and ethos of the Society is to put our members' interest at the heart of all we do. In order to maintain this, we view it as essential that we support our staff every step of the way so that our service standards are not only met but significantly exceeded. We are delighted that the team has responded so well that their efforts continue to be recognised within the industry" 
At Shepherds Friendly we recognise that maintaining an outstanding service to our members requires an ongoing commitment to supporting, training and motivating our staff to go the extra mile. 
Recognition of the Society's efforts during 2018 included finalists in the Engage Awards, the UK's only customer and employee engagement industry awards; shortlisted finalists in the UK Customer Experience Awards; and shortlisted for the "Best Small Insurer" award by the Insurance Investment Exchange. 
The Society already holds the prestigious Investors in People Gold award and our commitment to maintaining these rigorous standards is as firm as ever.