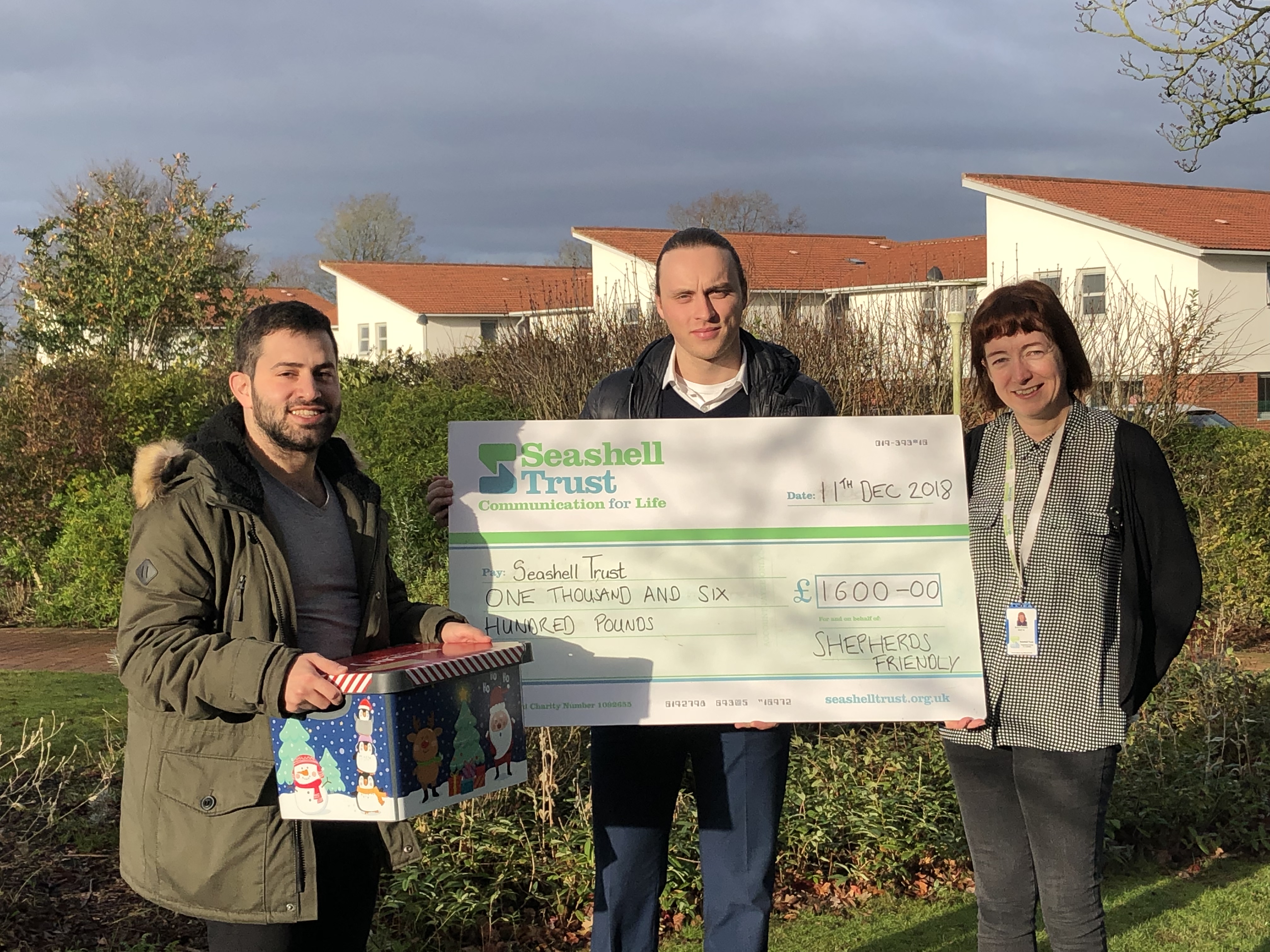 A much-needed Christmas donation to a very worthwhile local charity
18th December 2018
This December we were delighted to be able to present our chosen charity, Seashell Trust, with a substantial donation thanks to all the hard work and support of our team at head office.
Joshua and Christos represented the team in handing over a cheque for £1,600, which the trust will no doubt be able to put to good use providing support for the children and adults with complex and severe learning disabilities in their care.
As part of our support for those in our local community, we have worked closely for a number of years with the charity Seashell Trust, in order to help raise funds for their invaluable work.
Nasrin Hossain, the Society's chief culture officer, spoke for us all when she said:
"While Seashell Trust undoubtedly gains considerably from the significant sums of money our team has been able to raise by their amazing efforts, it's clear that we as individuals and as a company also benefit in terms of a real sense of achievement knowing our efforts are supporting such a worthwhile cause."
The sum of £1,600 was raised throughout 2018 with members of staff participating in a wide range of activities, which included:
Manchester 10k Run
Easter buffet
World Cup fun and games
Halloween fancy dress and games
Cake and biscuit sales
Dress down days
AGM votes
In addition to raising money through these dedicated efforts, members of our staff made regular visits to Seashell Trust to lend a hand with essential tasks such as maintaining the gardens, assisting at various events held by the Trust, including their memorable sports days for the children and adults in their care.
The £1,600 we raised in 2018 for the charity was a record sum for the Society and we'll be going all out to make sure we beat this in 2019!  Thank you to everyone who kindly donated the time, efforts and money towards this years fundraising activities.