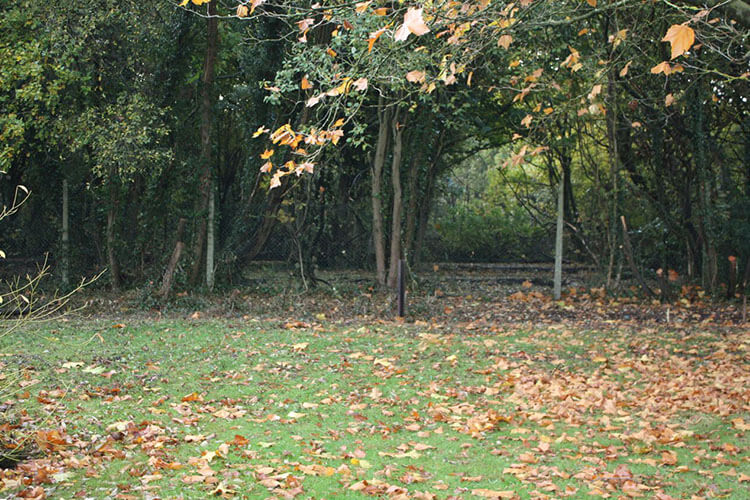 Gardening and Colour Running – Shepherds Friendly and Seashell Trust
2nd November 2015
On 6th October, in what was an unseasonably warm day, three of our staff members went to help the charity Seashell Trust with some gardening and weeding in a section of their grounds.
Maxine from accounts and Zac and Rosa from marketing took time out of their busy schedules to don their wellington boots and overalls to help the charity.
Seashell Trust needed an area of land covered with weeds, rocks and other unwanted plants cleared so they could put up a fence on the land and make it safer for all the students to use. Our staff members spent all day clearing out the area, using rakes, shears and wheelbarrows.
As part of the volunteer day, our staff members also went on a tour of the brand new facilities the Seashell Trust have recently had built. These include state of the art bungalows and living spaces for the students, which all have adjustable beds, worktops and bathrooms, and community rooms and gardens filled with exciting facilities for the students to use.
Zac, who is senior marketing executive at Shepherds Friendly said:
"We had a great day volunteering at the Seashell Trust. They look after their volunteers' very well, and it was a nice change to be out in the sunshine. Over the course of the day we made a lot of progress and cleared a large section of land.
"It was also really interesting to have a tour around all the new facilities the Seashell Trust has built, and to have an insight into the great work their employees do on a daily basis."
Wendy Bray, Corporate & Individual Giving Fundraiser at Seashell Trust said:
"We are so grateful to the team from Shepherds Friendly Society that came in to help us clear our perimeter fence of weeds, brambles and even bushes and tree branches. It was a huge task to take on by volunteers and we are all amazed by what was achieved. This work has allowed us to continue with the transformation of our site to make it not only more usable but also safer for the vulnerable young people that live here. It also saved us an enormous amount of money by not having to employ a contractor to do this. Heartfelt thanks from everyone here."
Here at Shepherds Friendly Society we know how important it is to give back to the local community, and regularly hold fund raisers and events for the Seashell Trust. In the summer, five members of staff ran the Manchester 5K colour run in aid of the charity, and managed to raise £200! As well as this, staff members at the Society donate to the charity regularly and are more than happy to offer their time to help out at the site when it is required.
During 2014 we raised £1,000 for Seashell Trust and donated it to them in December. So far this year we have raised £750 (not including the £200 Colour Run total) and will present the money to the charity at the end of the year.
Seashell Trust is dedicated to providing a creative, happy and secure environment for children and adults with complex and severe learning disabilities, which includes little or no language abilities. They are home to the Royal College Manchester and the Royal School Manchester, which are both residential homes and cater for children from the age or two years all the way up to 25. They can also offer short break facilities to children who do not stay at the trust full time. Seashell Trust do wonderful work, and are always looking for enthusiastic volunteers to help with activities, fund raising and help around the centre. If you would like any further information, please visit their website.