As a mutual, one of our core values is 'Doing the right thing', which involves supporting great causes and giving back to the local community. Throughout 2022, we threw ourselves into a variety of fundraising events with the aim of making a difference to those in need. Here's an overview of our efforts over the past 12 months.
Seashell Trust
Our partnership with local charity, Seashell Trust, allows us to get involved with the wider community. Seashell Trust provides a secure and happy environment for children and adults with complex learning and language disabilities. Our people can opt to donate a small portion of their salary each month, which goes towards the amazing work that Seashell does for the community. At the end of the year, Maxine from our People & Culture team dropped off a cheque and some festive selection boxes for the children. We also took part in the Seashell Christmas raffle, which helped raise money for the charity.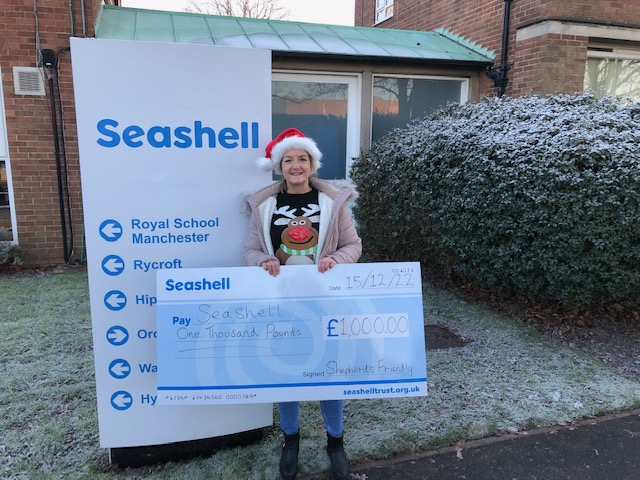 Handy Ladies Feeding the Community
Last year, we committed to making monthly donations to Handy Ladies Feeding the Community, who provide food packages to those in need of support in the local area. Each month, a different team contributed cakes and sweet treats that were packaged up and distributed in meal packs to vulnerable people in the community.
Annual General Meeting (AGM)
Each year, our members have the opportunity to vote in our Annual General Meeting (AGM). For every vote received at our 2022 AGM, we donated £1 to good causes, raising a grand total of £987, which was divided between Seashell Trust, TreeApp (a smartphone app which uses advertising revenue to fund tree planting worldwide), and Handy Ladies Feeding the Community. Thank you to everyone who voted last year!
Cash for Kids
Throughout the month of May, we took on the 'Step into May' challenge with the goal of walking or running at least 5,000 steps every day. The challenge aimed to raise money for Cash for Kids, a charity that supports children and young people who are affected by poverty, illness and neglect. As a team, we managed to walk an incredible 5,322,139 steps in May and raised a total of £104 for a fantastic cause.
Christmas Shoebox Appeal
Throughout the month of December, the Shepherds Friendly team came together to provide an assortment of gifts for the Manchester Shoebox Appeal. In total, we wrapped over 20 boxes of Christmas presents for underprivileged children in the local area. Thank you to our team of talented gift wrappers for the amazing job they did with the shoeboxes.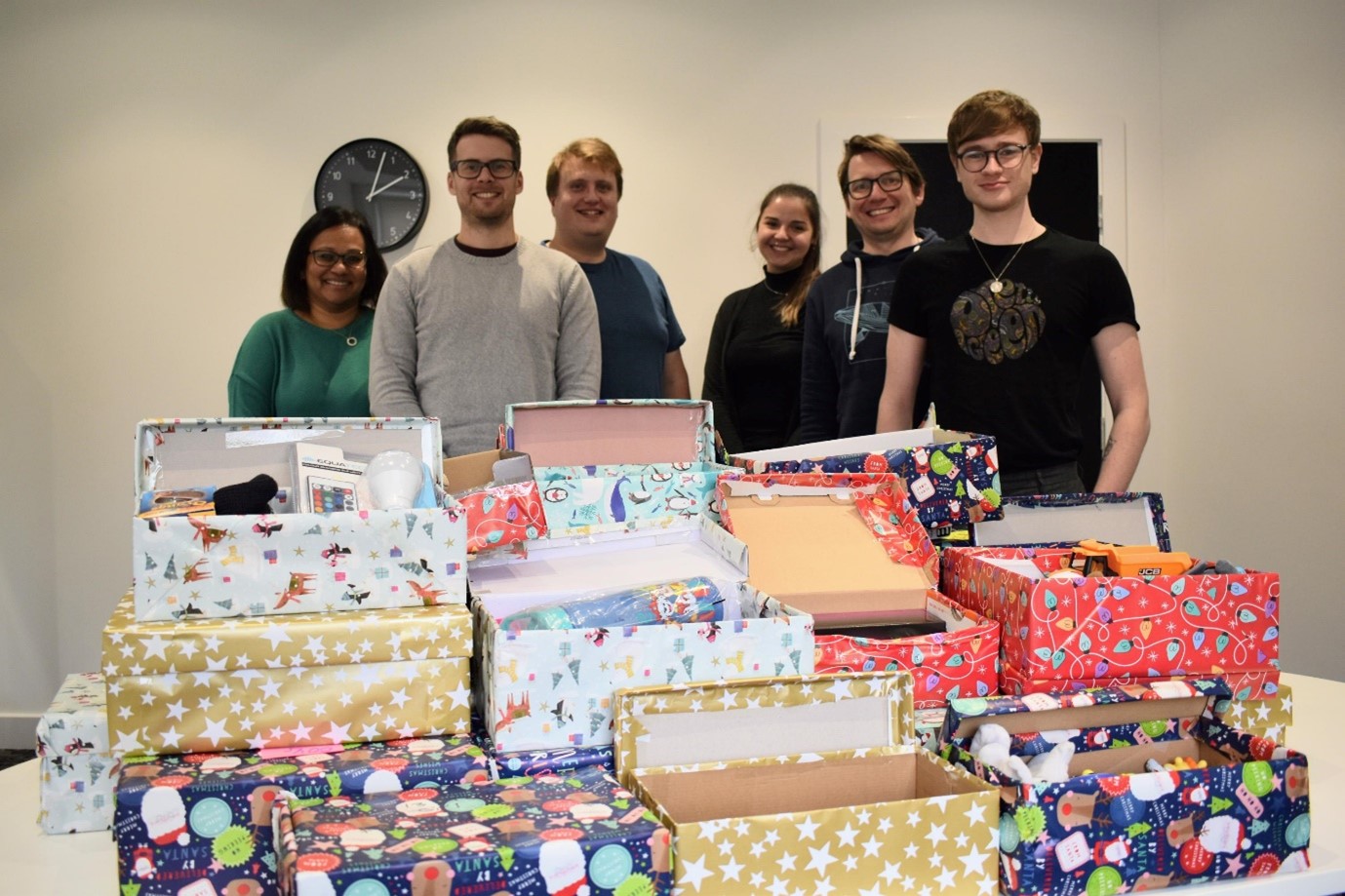 A year to be proud of
Culture Director, Nasrin Hossain, reflected on our 2022 charity initiatives:
"We're very pleased with our fundraising efforts over the past year. At Shepherds Friendly, we have a firm belief in doing the right thing and making a difference.
"As a mutual, we take pride in helping our members and this responsibility extends to the wider community. Over the past year, our people's dedication to volunteering and fundraising has been commendable, and I look forward to continuing this effort in 2023".
Thanks to the dedicated efforts of our team, we raised a total of £3,426.00 for great causes throughout 2022! We look forward to getting involved with more charity work and to continue making a difference in the coming year.