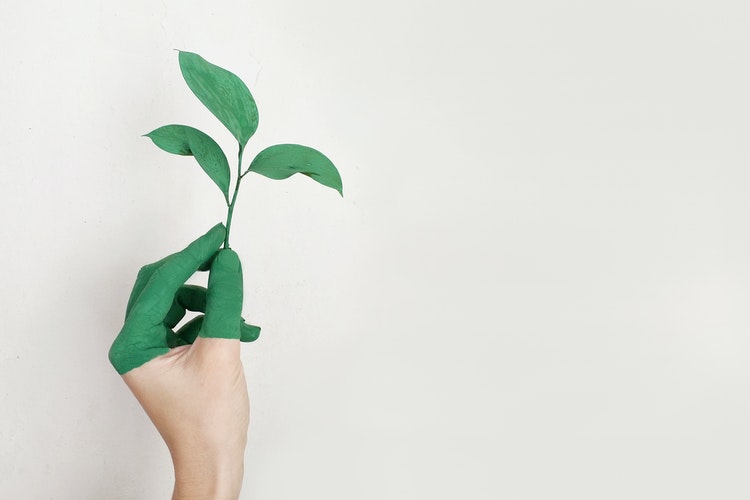 Keep it Green: Shepherds Friendly Working Towards Environmental Accreditation
20th January 2021
As part of our goals to make Shepherds Friendly as green as possible, we are currently working towards an Investors in the Environment accreditation.
Our values of working together, doing the right thing and making a difference help us to provide the best service and experience to our members. However, it doesn't end there; we believe that our duty extends to our community and beyond. That's why we're so passionate about our charity work and fundraising (including our recent 'reverse Secret Santa' and virtual chocolate-making masterclass.)
As part of our commitment to our values, we're also working hard to make sure that the society operates in a way that minimises any negative impact on the environment. Working towards a Investors in the Environment accreditation marks the next step in our green journey.
What is an Investors in the Environment Accreditation?
Investors in the Environment (iiE) is a national environmental accreditation scheme. It is designed to help organisations save time and money, reduce their impact on the environment, and be recognised for their green credentials.
In order for us to obtain initial Investors in the Environment Accreditation, we must meet the following criteria:
Have an environmental policy in place
Environmental champion appointed
Monitor gas, electricity, and water use
Monitor use of one other resource
Take quarterly resource readings
Set targets for improved energy efficiency
Action plan in place
Recycling system in place
Present progress annually, and submit evidence pack for assessment
Culture Director, Nasrin Hossain said: "We're really excited to get stuck into this new challenge for Shepherds Friendly. In recent years, we have been making more of a conscious effort to consider the environment and how our daily operations could change to make us a greener society.
"Working towards the Investors in the Environment accreditation will take us to the next level of our mission to be a more responsible business that takes action to show that they care about the environment."
We have already been implementing various strategies in order to reduce our carbon footprint. These include:
Green Team
While it's important for the business to be as green as possible, we're also aware that our employees are vital to making this journey a success. We recognised that for us to realise our goals of being a responsible and sustainable business, our staff needed to feel engaged and collaborate as part of a team working towards a greener future.
Therefore, in 2019, we introduced a Green Team to look at all areas of the business to see how we could reduce our carbon footprint and ensure the Society is environmentally friendly. So far, the Green Team volunteers have introduced recycling in the office and have made a huge effort to ensure that even our stationery order has received the green treatment, as we have switched to eco-friendly products!
In order to further reduce our carbon footprint, as part of a company-wide project, we have also begun to digitise our processes, therefore minimising the use of paper and printing.
Paper Usage: 2019 vs. 2020
We have taken measures to significantly reduce our paper usage by digitising many of our processes and procedures. This has had a noticeable impact so far:
By introducing the paperless project, we have reduced the number of letters we usually send out by 14,000!
Miles Travelled and CO2 emissions: 2019 vs. 2020
In 2019, the Business Development Team covered 32,295 miles compared to 9,941 miles in 2020. This has reduced our CO2 emissions significantly, in 2019 our business travel emissions were 7,017 kg compared to 2,160 kg in 2020.
We will be working hard in 2021 to continue to make improvements with our planet in mind and to achieve the Investors in the Environment accreditation. Watch this space…
You can stay up to date with everything that's going on at Shepherds Friendly by following us on Facebook, Twitter and LinkedIn.