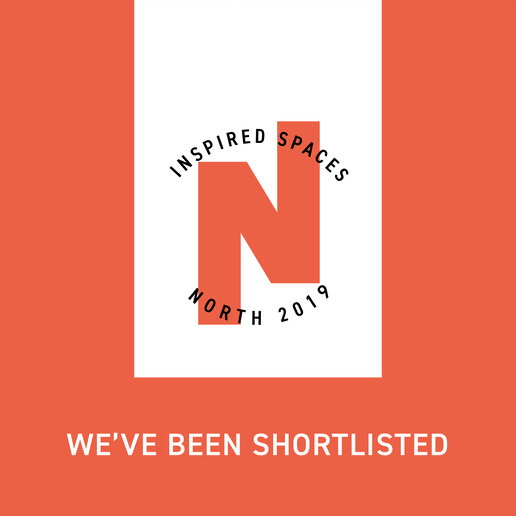 Inspired Spaces North 2019 – our office makes the top 20!
3rd October 2019
We are delighted to announce that we have been shortlisted in this year's Inspired Spaces North competition and we have successfully made it to the top 20.
In association with Active Profile and Prolific North, Inspired Spaces North 2019 awards looks for offices across the North of the UK, to find the most inspiring workspaces.
A complete list of the top 20 shortlisted spaces is available to view here.
Our new working environment
We moved into Haw Bank House, our current head office in November 2015, initially only occupying half of the first floor. As we grew over time, it became apparent that we needed to expand our workspace and so during the hottest summer on record, in 2018, we started renovations to completely re-design our workspace.
September 2018 saw the completion of the development of our new office space, taking up the entire first floor of Haw Bank House. A design that reflects our company's ethos, values and principles.
The awards and what's next?
Now that the shortlist has been announced, the next stage sees the public getting involved to have their say in their favourite workspace by casting their vote.
Nasrin Hossain, culture director, said:
"We are delighted that our office space has been shortlisted for the Inspired Spaces North 2019 competition. As a mutual society we work relentlessly to put our members at the heart of everything we do, and the same ethos is applied to our staff. We realised the need to have a workspace where staff felt comfortable and had opportunities to work flexibly and effectively and are really pleased our efforts in doing that have been recognised."
The announcement of the winners will be at the Inspired Spaces North awards party on 14 November in Manchester. Check back with us then to see if we make it to the top 10!