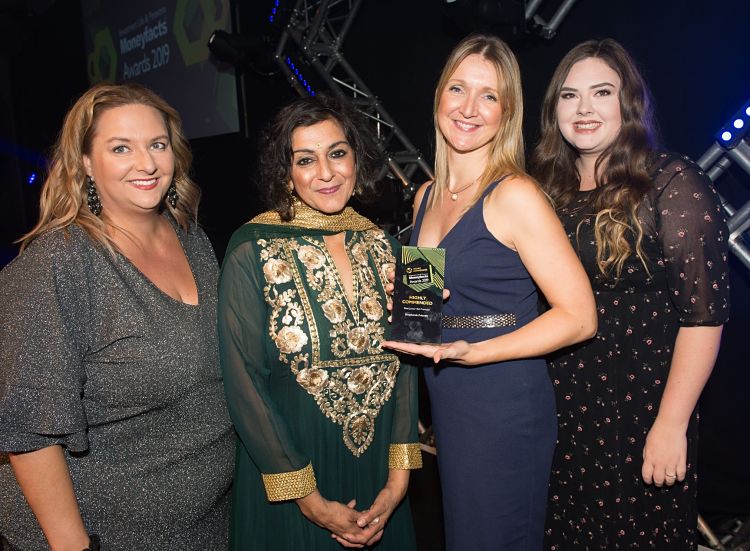 Our Junior ISA is awarded 'Highly Commended' by Moneyfacts, again!
26th September 2019
We are thrilled to announce that our Junior ISA has been awarded Highly Commended by Moneyfacts for the second consecutive year!
The Moneyfacts Investment Life and Pension Awards take place annually, celebrating and recognising industry leaders in the financial world for product excellence and outstanding service.
Our Junior ISA has been offered to members for eight years and we are delighted that our savings plan for children has been recognised as 'Highly Commended' by the Moneyfacts judging panel, for the second year running.
We would like to thank those who helped us through the initial stage of the Moneyfacts ILP Awards process by voting for us, making it possible for us to be shortlisted for a total of four different awards, which were:
Best Junior ISA Provider
Best Income Protection Provider
Best Claims Support
Best Protection Service
Max Jarrold, chief marketing officer, said:
"We are delighted that our Junior ISA has been highly commended by Moneyfacts for the second consecutive year. We work hard to provide our members with simple, value for money products, as well as outstanding levels of service when they need us. Our Junior ISA is a product that provides many families with an accessible and flexible route into saving for the future of their children, and we're pleased that the competitiveness of our product has been recognised again."