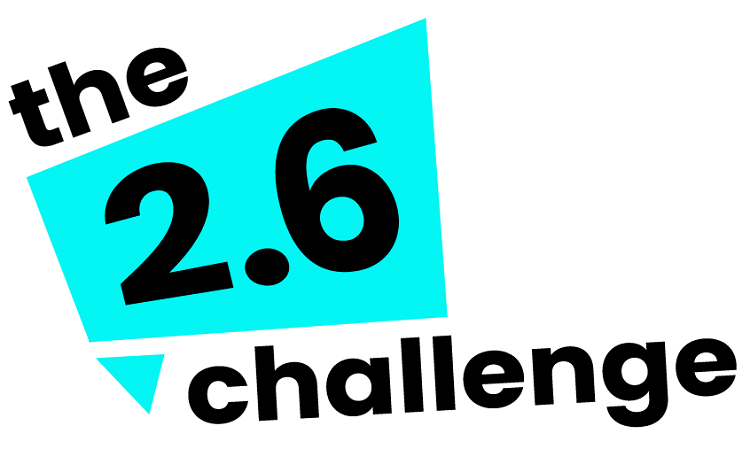 Shepherds Friendly to Take on the 2.6 Challenge for Charity
23rd April 2020
Members of the Shepherds Friendly team will be taking part in the new 2.6 Challenge in order to raise money for our chosen charity, Seashell Trust.
As the ongoing spread of the novel coronavirus (COVID-19) continues to disrupt daily life, events such as festivals, sporting competitions and concerts across the world are being cancelled or postponed. Last month, it was confirmed that the Virgin Money London Marathon was to be one such event. But that hasn't quashed the fundraising spirit that has become synonymous with this 26-mile test of endurance.
Last year's event raised a staggering £66.4 million for thousands of charitable organisations, vital money needed to keep them doing all the fantastic work they do. In lieu of this year's marathon, which was due to take place this Sunday 26th April 2020, its organisers and partners have launched a brand-new, social distancing-friendly initiative: the 2.6 Challenge. This will allow those who were planning to race, and anyone else who wants to get involved, to tackle a new challenge and raise some money for charity.
The idea is simple, you can pick your own challenge to complete on Sunday 26th April; it can be any activity you'd like, as long as it fits the 2.6 theme. The 2.6 Challenge website has some great examples such as: "running around the balcony for 2.6 miles, doing 26 press-ups with the dog on your back or bench-pressing 26 kilos with your grandchildren." You can either fundraise by asking your friends and family to sponsor you, or by donating straight to your chosen charity.
At Shepherds Friendly, we place great value on supporting charities; for us, it's important to give back to our community. As we are all currently working from home, our usual office based fundraising activities are on hold. However, we're still looking for ways to support our nominated local charity, Seashell Trust, which dedicates itself to supporting children and young adults with complex learning or communication needs. As such, we are encouraging our staff to get involved with the 2.6 Challenge and the business will make a donation to Seashell Trust on behalf of the whole team.
Culture Director, Nasrin Hossain, said:
"Lockdown has limited our ability to host fundraisers in the office as we usually do, so we now need to think outside the box when it comes to raising money for charity. We're already planning a selection of virtual events for staff to get involved in, because it's crucial that charities receive financial support from the public, especially at a time like this. The cancellation of the London Marathon would have been a blow to many of them.
"That's why, when we found out about the 2.6 Challenge, we just had to get involved! We're really looking forward to seeing the different challenges the team take on and the whole business is thrilled we can still find ways to raise money for Seashell Trust, which is such a worthy cause."
There's still time to get involved in the 2.6 challenge! If you're taking part, don't forget to share your photos and videos to social media using the hashtag #TwoPointSixChallenge!