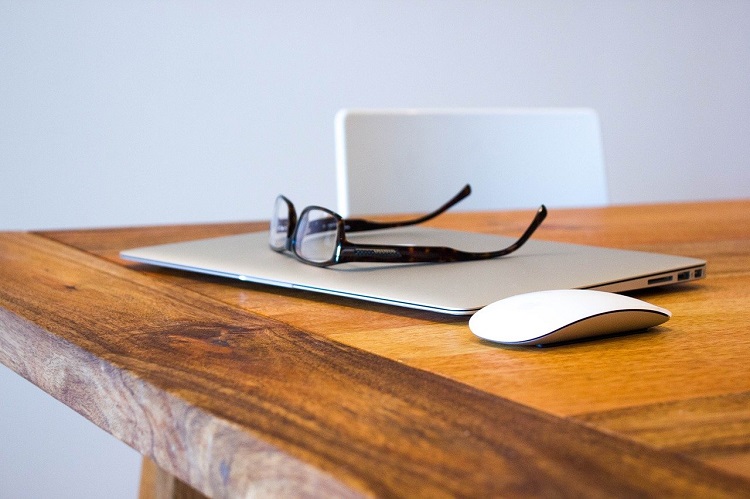 How Our Team is Staying Connected While Working from Home
6th May 2020
The profound effect that COVID-19 is having on our daily lives is indisputable. Like many companies throughout the world, Shepherds Friendly has made the switch to remote working. This is a decision that was made in order to protect the wellbeing of our staff and maintain the service we provide to our members. However, for our close-knit and sociable team, it's essential to keep in touch while working from home.
The Shepherds Friendly team has been working remotely for over a month now, in an effort to play our part in slowing the spread of the novel coronavirus. In what has been a big change for most of our staff, we're pleased to say that everyone has adapted extremely well. Thanks to the positivity, commitment and hard work of our employees, the transition to remote working has taken place with very little disruption to our members.
While we're thrilled that our ability to support and assist our members hasn't been adversely affected by the shift in our work environment, we also recognise importance of being there for our staff, too. With this in mind, our Senior Management Team and Social Committee have been hard at work implementing some fantastic initiatives to keep us all connected during these unprecedented times.
Below are just some of the ways our team is staying connected while working from home.
Virtual Meetings
Our IT team were tasked with ensuring that every member of staff had access to Microsoft Teams. This has been vital in keeping teams in contact with one another. The online application allows teams to send instant messages, create team chats and host meetings via video conference, including regular updates from our Chief Executive. So, everyone is kept up to date!
Teams has been instrumental in maintaining contact between staff and their line managers. Every employee has a weekly one-to-one video catch up with their line manager and another with their department head.
Socialising has been made that little bit easier through this platform, too. We've created different channels, allowing the team to discuss a variety of topics depending on their own interests. These channels include recipe sharing, fitness and wellbeing.
Mental Health Awareness
Another one of these online channels include a dedicated chat for mental health awareness. Team members have been using this to share useful articles, tips and podcasts that could support colleagues to maintain a healthy mind.
In addition to this, we are planning to host a Mental Health Awareness Week this month. This will include a variety of activities centred on mental health and wellbeing and a virtual 'Love2Learn' session for staff.
Friday Fun
On Fridays, the last half hour of the day is spent having some fun together as a team. All members of staff are invited to a company-wide video conference for a bit of friendly competition. So far, we've had a 'Guess the Baby' quiz and a 'Bingo Night', activities that the team thoroughly enjoyed with lots of laughs.
Coffee and Tea Breaks
When working from home, breaks can easily pass you by. As we know it's important for our staff to take breaks throughout the day, we've added a morning and afternoon break to everyone's diary. Daily reminders will encourage our team will take some time away from their computers or to maybe have a quick online catch up with their colleagues.
During these coffee and tea breaks, conversation topics or jokes are often shared to our social channels on Teams, alongside photos from daily walks.
Competitions and Challenges
A bit of healthy competition is great for bringing people together. Since the Shepherds Friendly team started working from home, we've held a variety of staff competitions and challenges. So far, these have included: pedometer challenge, remote working activity ideas competition, best home workstation competition and regular quizzes.
Mood Surveys
Keeping an eye on how our staff are feeling while working from home is also an important part of us staying in touch. We plan on maintaining our regular Mood Surveys for staff, giving them another platform to share concerns or offer ideas of how we can improve their working lives.
The first survey conducted since we moved to remote working revealed some positive results. 98% of those who responded said they were 'really happy' working for Shepherds Friendly. Given the current situation, these results are extremely encouraging.
Fundraising
Even though we're working remotely, we haven't forgotten about our nominated charity, Seashell Trust. We recently took part in the 2.6 Challenge and we have plans to carry out additional fundraising activities in the near future and a charity bake off, too.
"Extremely proud"
Culture Director, Nasrin Hossain said:
"We're extremely proud of how our team has adapted so quickly to what is a massive change to their daily lives. We really do have a fantastic team of people working at Shepherds Friendly and how we're overcoming and embracing this challenging situation just shows what we can achieve together.
"To have such positive Mood Survey results after such a big change and in uncertain times has given us the reassurance that all the support, initiatives and activities we've rolled out for our staff has been well-received and appreciated by the large majority of them. Thank you to every single one of you."
Maxine Taylor, our HR Administrator added:
"The Social Committee has never been busier! We've put a lot of thought into how we can bring the team together and everyone has been really receptive to the activities we've introduced. It's also great to see that many staff members have also been volunteering their own ideas, too. Despite all that's going on, our team spirit appears to be as strong as ever."