Shepherds Friendly in the community – our year so far with Seashell Trust
10th July 2015
As a mutual society, it is part of our mutual ethos to try and give back to our community as much as we can. So far this year, we have been helping out at a wonderful charity, Seashell Trust.
Seashell Trust is dedicated to providing a creative, happy and secure environment for children and adults with complex and severe learning disabilities, which includes little or no language abilities. They are home to the Royal College Manchester and the Royal School Manchester, which are both residential homes and cater for children from the age or two years all the way up to 25. They can also offer short break facilities to children who do not stay at the trust full time.
The work the staff at the Seashell Trust do and the positive attitude they put into everything is marvellous, and their dedication can be seen by everyone who has the pleasure of visiting.
We are proud to help out the Seashell Trust any way we can. So far this year, we have coordinated several fundraising days and volunteered for numerous events on site at Seashell Trust.
Last summer, some of our staff helped out in a World Cup themed activity day and joined in with the students on a number of tasks, including athletics, mini golf, swimming, bowling and a mini disco for everyone involved.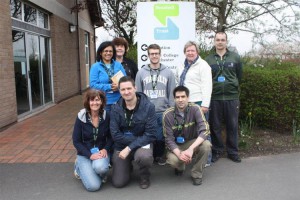 The team at Shepherds Friendly has also been involved in helping out with the gardening. The trust employs one full time gardener but the grounds, which expand over a vast area, are too much for one person to maintain, therefore volunteer teams are essential for the upkeep of the grounds.
It was hard work but Seashell Trust told us that Shepherds Friendly lasted longer than Starbucks did (go Shepherds Friendly!) The society also purchased gardening tools, which were used on the day and then donated to Seashell Trust. The team said it was very rewarding to look at the playground area after they had finished and to see the difference, although none of them could walk the next day!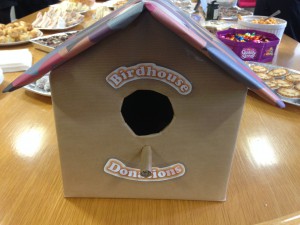 During the winter, all the staff here at Shepherds Friendly held a fundraising lunch. Everyone in the office brought in all different kinds of homemade food, from sandwiches to samosas, to enjoy. All our employees, board members and corporate and events fundraiser Wendy Bray from the Seashell Trust, had a big lunch together and everyone donated what they could. Altogether, we raised £274.35 which went towards the building of a bird viewing house, which allows the students to get closer to nature in a calm and peaceful environment.
This Easter, one of our staff members, Wendy Baker-Rees visited the Seashell Trust dressed up as the Easter bunny to hand out chocolate eggs to the students. Two other members of staff, Antony Uttley and Nasrin Hossain, also went and supported with the Easter activity. Wendy was a big hit, and all the children were really happy to see her.
In May, some other members of the Shepherds Friendly team went to help out at the Seashell Trust with their CADS (children's able and disabled sports) classes. Even though it was a bit of a grey day, it didn't dampen the spirits of the children or the helpers involved.  Our Shepherds Friendly volunteers were split into four groups and tasked in helping the children keep safe and have as much fun as possible throughout the day. I don't think the staff realised they would be having as much fun as the students!
With activities including tennis, swimming and volleyball, the staff, students and volunteers were all exhausted by the end of it, but the day was a great success.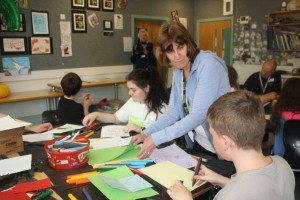 These are just some of the ways in which Shepherds Friendly staff members have donated their time to the Seashell Trust, and we hope it continues to be a long and happy partnership.
The Seashell Trust do wonderful work, and are always looking for enthusiastic volunteers to help with activities, fund raising and help around the centre. If you would like any further information, please visit their website .