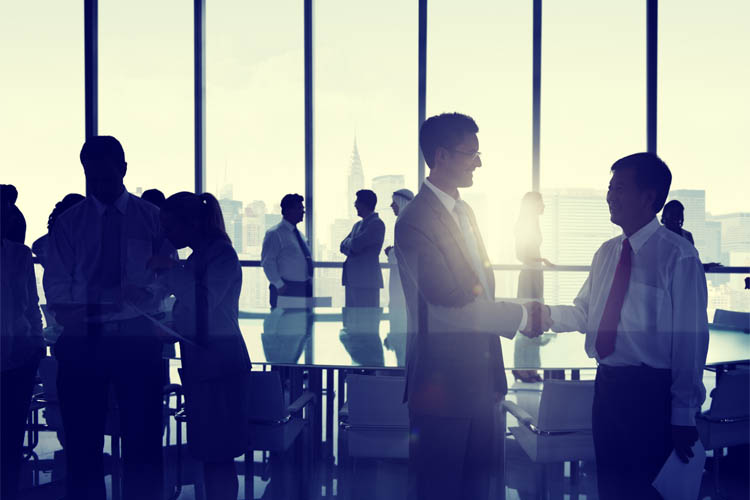 Shepherds Friendly AGM – What You Need To Know
29th June 2015
Shepherds Friendly Societies Annual General Meeting (AGM) with be taking place on Tuesday July 7th this year, at our head offices in Cheadle.
We would like to extend a welcome to all of our members to take part in the meeting by casting a vote on how the Society operates as a business. As a mutual society, we belong to our members and want their input on all the decisions we make.
Everything we do, from relaunching our website to deciding where to invest our funds is done with the members in mind, to try and get the best possible results.
What happens at the AGM?
The AGM is a yearly meeting which is required by law to be held annually by official bodies and associations.
This years AGM will be conducted by the chairman of the Society, Joanne Hindle. The meeting will then cover the following things:
A general welcome to all those that have attended
Apologies are offered for those that couldn't attend
A review of the minutes from the previous AGM are examined and agreed
The Chairman offers a summary of the year including achievements, future aims and objectives of the group
A report from auditors is offered; giving details of the society's funds and investments over the year
Election or re-election of committee members
Questions, discussion points or motions raised by members who attend the AGM
Can I come to the AGM and vote?
To be able to come and vote at the Shepherds Friendly AGM you must be a named person on a plan with the Shepherds Friendly Society and over 18 years old.
Before the AGM, Shepherds Friendly will send all members an AGM pack that will go through all the details you will need to vote. Usually received three weeks before the meeting, the pack will contain information on:
The AGM date
The venue
Instructions on how to vote
An annual review usually written by the Chairman
Summary of financial information for the previous financial year
How will I vote?
You can vote at the Shepherds Friendly AGM meeting either in person or online, before the meeting takes place via a secure online voting facility. If you are unable to make it to the AGM, you can vote by proxy, by sending someone to vote on your behalf.
What should I do next?
If you are a member, hopefully you will have received your AGM pack by now. We suggest that you have a read through, and if you have any questions, call our customer services on 0161 482 1212. If you have not received your pack yet, let us know and we can get one resent.
You are welcome to visit the AGM in person, which means you will need to return 'Part 1' of your AGM pack in the FREEPOST envelope provided, or if you prefer you can complete the Proxy Voting Form and return this along with 'Part 2'. You have until Monday 29th June to place your vote, however, in the meantime should you have any questions about voting in our AGM, please call 0161 428 1212.