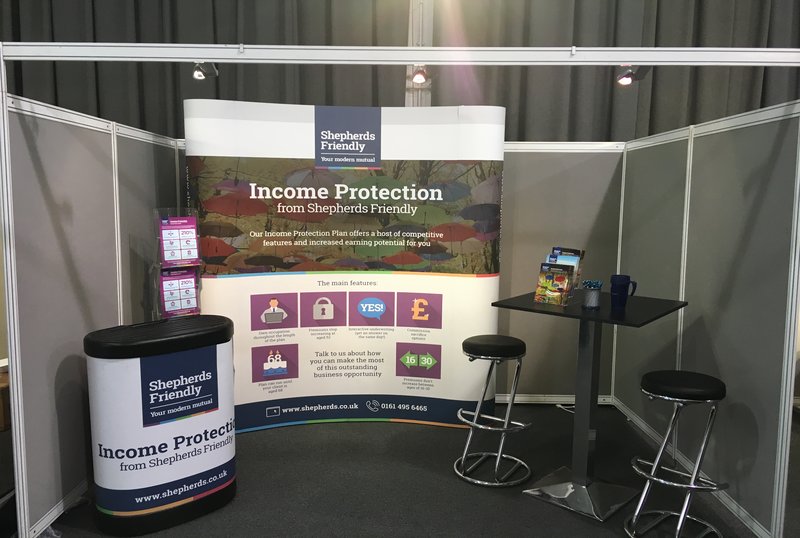 Shepherds Friendly Society team has productive day at Mortgage Business Expo
20th October 2016
Members of Shepherds Friendly's business development team had an exciting day exhibiting our Income Protection plan at the Mortgage Business Expo in London on the 13th October.
The Expo, which was attended by over 1150 financial advisers and exhibitors, proved highly useful for the team who were able to build relationships with advisers and intermediaries, and to let them know about the benefits of our Income Protection plan.
Commenting on the Expo, business development manager Alex Fallowes said: "Attending exhibitions such as the Mortgage Business Expo is vital for us in order to make advisers aware of the Shepherds Friendly brand and what our Income Protection plan can offer. We are looking forward to developing the relationships that we started at the event".
Mike Mikunda, event director at the Expo, commented: "We were extremely pleased at the increase in visitors this year, which I believe reinforces the view that after 16 years the event is still seen as the most important event in the calendar.
For more information about the Shepherds Friendly Society and the variety of protection and savings plans that we offer, please feel free to call our Head of Sales Antony Uttley on 0161 495 6495 or email [email protected]