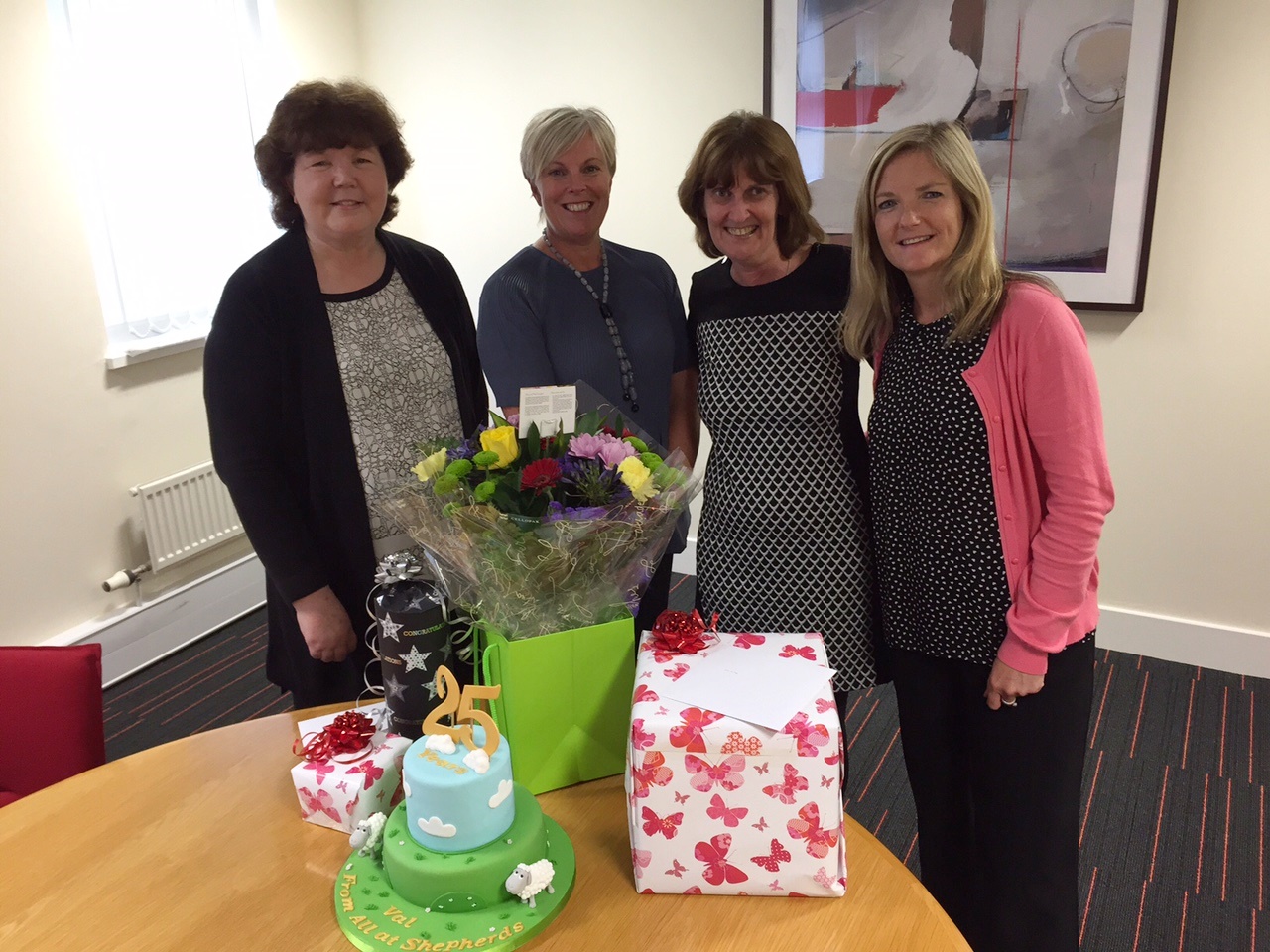 Shepherds Friendly staff members celebrate their work anniversaries
28th September 2015
Four members of staff at Shepherds Friendly Society are celebrating milestone work anniversaries this month, ranging from 10 to 25 years.
Project manager Holly, financial administrator Maxine and customer service representative Patricia have all been with Shepherds Friendly Society for 10 years this month. They agree it's the Society's ethos, relaxed atmosphere and people that have led to their milestone anniversaries at the Society.
And Val Brooks, who is the Society's member and culture manager, has been part of the Shepherds Friendly team for a quarter of a century.  Val joined in 1990 as an administration assistant, and was only meant to be here for the short term. As Val progressed through the company she held a variety of roles, working in accounts, new business and underwriting, before taking on her current role of member and culture manager.
Val said: "I have worked at Shepherds Friendly now for 25 years in a variety of different roles and have thoroughly enjoyed every minute. It has been a pleasure to talk our members who have helped to make the Society what it is today.  And the reason I have stayed at Shepherds Friendly is because we really do want to help, support and care for our members. I couldn't consider working anywhere else."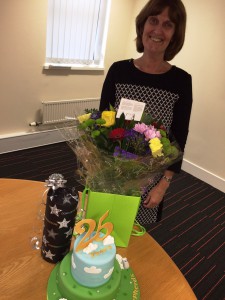 Shepherds Friendly has less than 50 members of staff, which makes the retention rate even more impressive. Each member of the Shepherds Friendly family is crucially important, and Holly, Patricia, Maxine and Val are all great members of their teams who have all grown professionally throughout their time with Shepherds Friendly.
Shepherds Friendly Society prides itself on being a place people want to work. It offers a strong professional culture, career development and the chance to learn different skills from different parts of the company.
Ann-Marie O'Dea, CEO of Shepherds Friendly Society, said: "We are delighted Maxine, Patricia, Holly and Val have been with us for so long. Their hard work and dedication can be seen throughout the office on a day to day basis, and they have helped us grow into the businesses we are today. We are very proud to have such loyal staff and would like to thank each of them for their great work over the years."