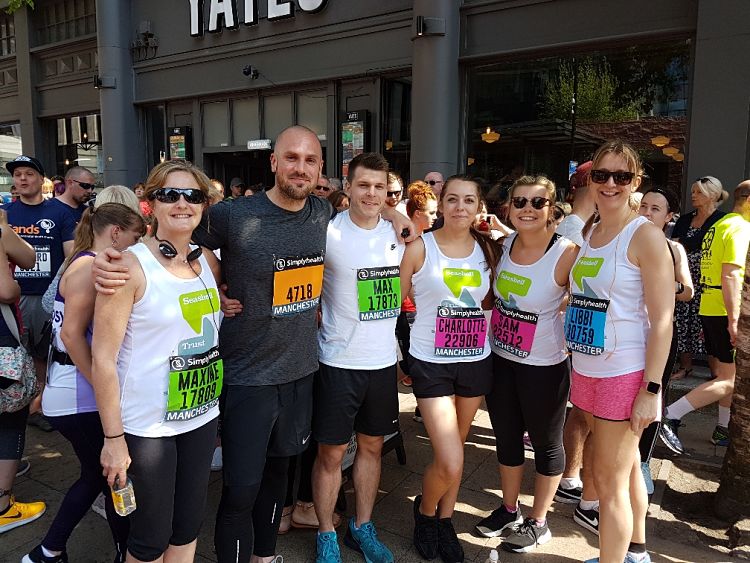 Shepherds Shufflers at the Manchester 10K
23rd May 2018
This Sunday was a day of sunshine and celebration as runners pounded the streets of Manchester for the Great Manchester 10K and half marathon run.
Taking part in the run were members of staff from Shepherds Friendly, the Shepherds Shufflers, who were running to fundraise for the charity Seashell Trust. A charity we work closely with, throughout the year, who help and care for children and adults who face severe and complex learning disabilities. Six of our staff took part in the 10K and one took part in the half marathon.
Thousands of runners lined up at the 10K start line on Portland street, cheered on by thousands of supporters and well-wishers. The run started in the city centre, went on towards and around the Old Trafford stadium and back to city centre Manchester.
Approximately 40,000 people took place, making the Great Manchester Run the third largest running event in the UK. These outstanding runners managed to raise thousands of pounds for hundreds of different charities.
Our team raised an excellent sum of over £400 for Seashell Trust.
Maxine, from our finance team, who took part in the run said:
"The atmosphere was amazing. Crossing that finish line is such a proud moment and gave a sense of great accomplishment having taken on the challenge and been able to raise money for such a great cause."
Alex from our business development team also took part and commented:
"The passion present on the day was fantastic, from the determination of the runners to the cheers of the people who came to support loved ones."
Massive congratulations to everyone who took on the challenge!