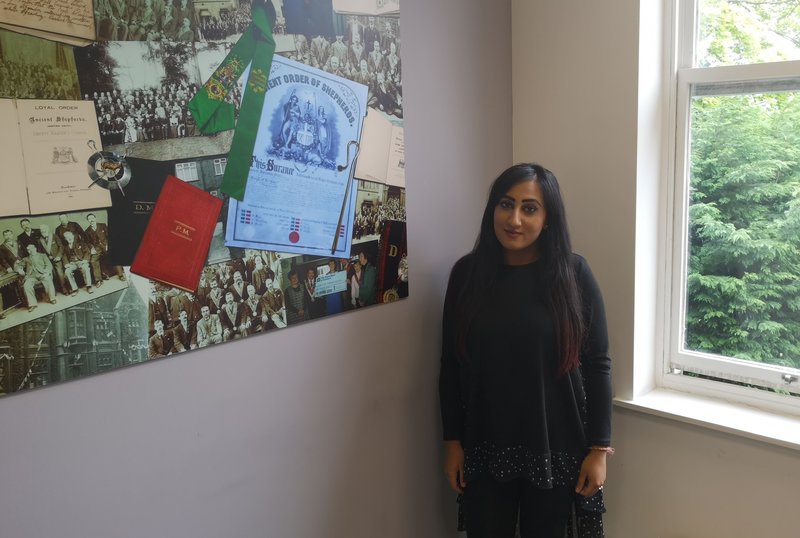 A Chat About Income Protection With… Amira Hussain, National Sales Manager
18th May 2018
We sat down with Amira Hussain, National Sales Manager at Shepherds Friendly, where we talked about why it is so important for people to protect their income, the main features of our Income Protection Plan and where you can find out more information about a plan that Which? called 'the one protection product every working UK adult should consider buying'*.
Hi Amira, thanks for taking the time to talk to us. Please could you explain to our members exactly what income protection is?
Income Protection is a type of insurance plan that replaces your income each month if you're off work through illness or injury. It allows you to cover a certain percentage of your income, usually between 50-70% of your regular pay, so that you're still able to cover your essential outgoings each month even if you can't work. The reason why this figure is between 50-70% is because the plan cannot put you in a better financial position than if you were at work.
It's also important to note that Income Protection is very different to Payment Protection Insurance (PPI), which sometimes people mistake the plan for. PPI was used to cover credit card payments if you are off work and was paid directly to the credit card company themselves. Income Protection provides cover for you, which means you cover your monthly outgoings whilst you were off work due to an illness or injury.
Thanks for that. Now we know a bit about what Income Protection is, why is it so important to consider protecting your income?
Regardless of whether or not you go on to take out Income Protection, it's important for everyone to consider how they'd be able to cope if they were off work. Some may be fortunate enough to have savings to see them through, however, the majority of us would start to struggle after a few weeks.
The government will support you for a short time through Statutory Sick Pay**, but at £92.05 a week, it would be very difficult to maintain your usual standard of living when you take into account rent and bills.
Take a really quick example, say you had a chest infection, which is quite common, and couldn't work for six weeks – ask yourself how would you afford rent or mortgage payments, bills and food? By having an Income Protection plan in place, you can take away the stress and worry of this situation by receiving a tax-free income each month until you can return to work.
So what can Shepherds Friendly's Income Protection Plan offer?
As a mutual society, we develop all of our plans with our members in mind. Our Income Protection Plan is exactly the same. You can cover up to 70% of your regular income with us – this is so you can afford your usual outgoings. We also pay out claims in advance, meaning you don't have to wait to receive your money, and our day one cover option means you are covered from the first day after you are off work.
One important point to consider is that we won't increase your premium based on your occupation, smoker status or any health conditions you may have. With some other providers, your monthly premium would increase if, for example, you smoked and worked in a high-risk occupation which means that you could pay double the level of premium – however with us, the price we quote is what you pay.
We will support you if you need to claim, by offering access to services designed to help you back into work. If you can return to work but on a part-time basis, our Working Person's Benefit will top-up your income to your chosen benefit level, to help you try and get back to your usual working hours.
We see it as our duty to you, to support you before, during and after your plan begins – if you need help at any point during your time as a Shepherds Friendly member, a dedicated Shepherds Friendly adviser will be there to support you.
That's great – some of those benefits would really help anyone who wants to get back to work. Would you recommend anywhere members can go to learn more about Income Protection and why it is so important?
We would love to hear from members ourselves who are keen to know more about protecting their income – we can take the time to talk honestly through the benefits and costs of the plan, before deciding whether you think it is right for you. Our Member Services Team is available on 0161 428 1212, and we would be more than happy to talk. You can also get a quick, personalised quote on our website at any time, using this link.
Alternatively, articles such as this one from Which? are really useful for explaining the finer points of income protection plans, but there's a wealth of information out there about the plan that can really help with understanding more about the key benefits of Income Protection, and why it is so important to consider.
*Which? Income Protection explained, updated April 2018
**To be eligible for Statutory Sick Pay you must be classed as an employee, have been ill for at least 4 days in a row, and earn an average of £116 per week before tax