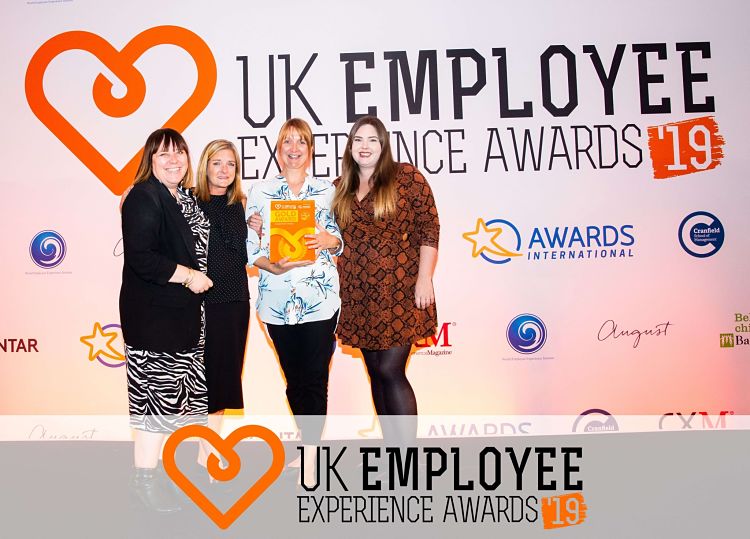 We've won two awards at the UK Employee Experience Awards 2019!
17th May 2019
We are delighted to announce that we have won two awards in the prestigious UK Employee Experience Awards 2019.
The first was the Employee-Centric Company, for which we won a gold award and the second was for Team of the Year, for which we received bronze.
Now in its 5th year, the UK Employee Experience Awards aim to recognise and celebrate organisations that focus on developing, supporting and rewarding their staff, to enable a more productive workforce and strengthening the company from within.
They bring together leading examples of effective employee experience practices.
The awards have also been accredited with the Gold standard in the Awards trust Mark scheme from The Independent Awards Standards Council, meaning they meet the highest standards in the areas of scoring, feedback, transparency and judging.
Our team went to present the company's employee initiatives in London on May 15, 2019, after which the winners were announced in a ceremony that followed.
Nasrin Hossain, Chief Culture Officer of Shepherds Friendly, remarked:
"We are thrilled to have won the gold award for Employee-Centric Company and the bronze award for Team of the Year, in the UK Employee Experience Awards 2019. Our commitment is to create an environment where our staff feel valued, supported and driven to achieve the best outcome for our members, and we are delighted that our efforts in doing this have been recognised."
Congratulations to all the other winners too!