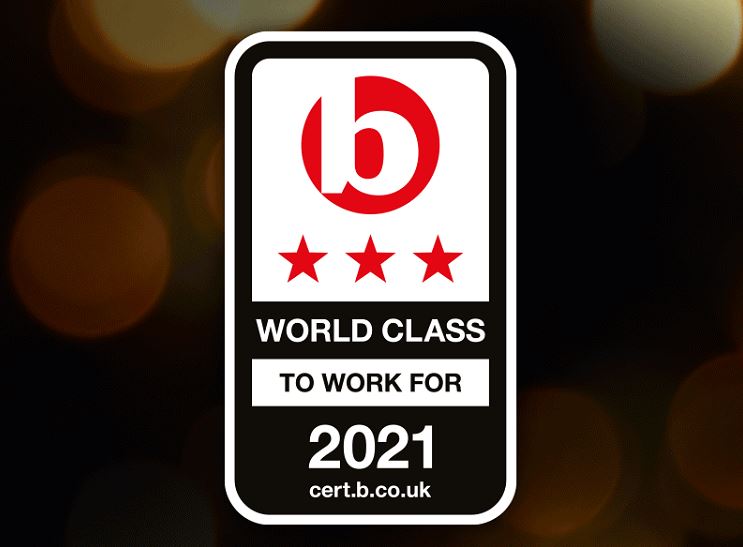 We've Been Accredited for "World Class" Levels of Staff Engagement
12th May 2021
Shepherds Friendly has received the top accreditation awarded by Best Companies which reflects "world class levels of workplace engagement". Not only this, but we have also been included in multiple lists of Best Companies to Work For 2021.
People come first at Shepherds Friendly; whether that's our members or our staff, we invest a great deal of time and effort making sure that everyone is happy and engaged. Members, of course, are at the heart of everything we do as a business and we firmly believe that a motivated and engaged workforce goes hand in hand with this. This is because having engaged staff has a direct impact on our members, as our Culture Director, Nasrin Hossain explains:
"Our engagement strategy has focused on ensuring that our staff are motivated and feel valued which leads to exceptional customer service. So, we are committed to ensuring that our team members are engaged and fulfilled in their careers."
Last year, we achieved a 2-star accreditation from Best Companies which meant we were demonstrating "outstanding" levels of staff engagement. The accreditation process consists of staff completing a survey about their experience working for us, so the results directly reflect how happy staff are at the time of the survey. Despite working remotely and the uncertainty caused by COVID-19, we're thrilled to reveal that this year we have achieved a 3-star accreditation, the highest possible standard. According to Best Companies, this accreditation reflects "organisations that truly excel" and 'world class' levels of workplace engagement". Nasrin said:
"We're absolutely thrilled that the positive and supportive working culture we have created at Shepherds Friendly, alongside all the hard work we do to make sure staff are happy, is recognised by our team.
"This 3-star accreditation means so much to all of us, especially given everything that has been going on in the world over the past 12 months. It has already inspired us to start thinking about what else we can achieve together."
As if this fantastic achievement wasn't enough, we've also recently been included in three Best Companies to Work For lists:
The North West's Top 100 Best Companies to Work For
Financial Services' 30 Best Companies to Work For
The UK's 100 Best Small Companies to Work For
We'll find out exactly where we've been placed in these lists at a virtual showcase event, Best Companies Live, taking place on Friday 21st May 2021. Keep an eye on our social media to find out how we get on!