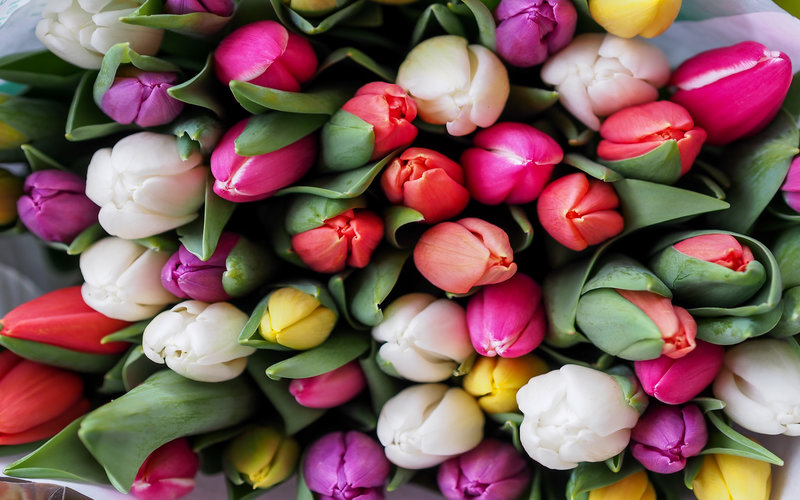 The 10 best non-chocolate Easter gifts
4th April 2017
With Easter sneaking up around the corner, it's time to start thinking of gifts. The last few years have seen British supermarkets in a price war that has benefitted the consumer with a flood of cheap offerings.
However, the result is that sometimes a chocolate egg doesn't quite give the same message as it did a few years ago, and to show your loved ones that they are special it can be enjoyable to break from tradition, and give them a non-chocolate gift this Easter. We've come up with our 10 best non-chocolate Easter gift ideas. So whether you're into baking, crafting, or simply sourcing and making something look pretty, we've got the perfect Easter gift solution for you.
Zesty Homemade Lemon Curd
Nothing says 'spring' like a burst of zesty lemon flavour, and what better way than to treat your friends and family with a beautiful golden jar of homemade lemon curd? We particularly love the Good Food Lemon Curd Recipe  for its simplicity. Present in these gorgeous mini jars from Lakeland, and finish with some satin yellow ribbon.
Combine Flowers and Easter Eggs in a Vibrant Display
It's easy enough to buy a bunch of tulips or daffs on your way over to friends at Easter. Nevertheless, liven it up and make them in to an eye-catching floral display that can take centre place on any table. Use the florist's trick of doubling up the vases to create an outer and inner 'well'. Fill the outside with regular eggs if they will fit, or small foil wrapped chocolate ones if not, before placing colourful tulips in the central water well.
Fun Felt Carrot Easter Bags
Spend a happy few evenings making these adorable felt carrots. Stuff them with jellybeans, or some Easter treats, and the little people in your life will be happy.
Hoppity Easter Bunny Cupcakes
If you're visiting family with children this Easter, why not take something along to contribute to an Easter afternoon tea? These Easter Bunny cupcakes are simple and great fun.
Fizzing Easter Egg Bath Bombs
If your female friends and relations are off-chocolate, yet you still want to treat them this Easter, become a home scientist and whip up these colourful fizzing Easter Egg Bath Bombs. Once made, present them in plain egg cartons tied up with a pretty ribbon.
A Non-Chocolate Easter Egg Hunt
Mums and Dads will thank you, if you turn up with a treat from the Easter bunny that doesn't require them being Mr or Mrs Miserable (limiting the chocolate intake). For an Easter Egg Hunt with a difference fill these perfectly sized plastic eggs with small sweets, stickers, beads or other fun, Eastery treats.
Sweet Smelling Hot Cross Buns
Go traditional by opting to make some sweet smelling hot cross buns. They aren't as complicated as you may fear, and the extra effort is worth it. The recipe by Delia Smith is easy to follow. We can guarantee that any recipient getting their hands on these will be happy. Failing the homemade effort, why not stop off en-route and buy some fresh from the bakery?
Chick Shaped Easter Biscuits
One of childhood's greatest pleasures is baking for fun, and what better way to get the children involved with the gift-giving, by making some deliciously orangey Easter Biscuits with them. Use this delightful family of Chick Cutters and let them go wild with their icing designs.
Decoupage Easter Egg Decorations
Simple yet effective, decoupage is ideal for creating your own Easter decorations. Choose polystyrene eggs from a craft shop, or even use real shells from eggs you've blown, and get creative. This tutorial shows you how to make beautiful Liberty fabric decoupage eggs, but you can just as easily use pretty paper napkins instead.
The Mighty Simnel Cake
At Christmas, we're always too full to really enjoy the rich fruitcake offerings, but a Simnel cake is the perfect Easter gift. Looking striking, and bursting with dried fruit, you can wrap it up in cellophane with an Easter ribbon and you've got a ready-made gift. You can always cheat and buy one, but we love this Mary Berry Simnel Cake Recipe.
So, leave the chocolate Easter gifts to someone else this year, break from the norm and invest time and love in creating an Easter gift idea to remember.