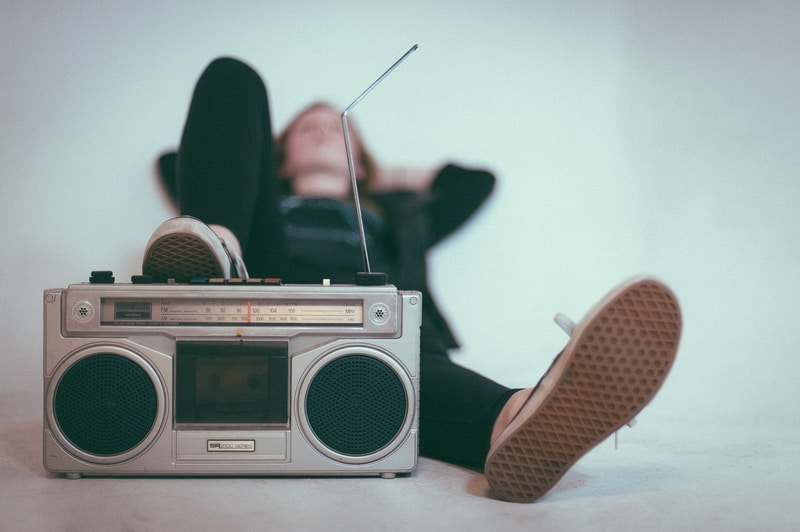 10 things only teens in the 80s will understand
29th May 2017
If you've tried to explain to a modern child the significance of a pencil to a cassette tape, and they don't even have a clue what a cassette is, then welcome home.
The 1980s may feel like yesterday to you, but the teens of the 1980s are now unfortunately distinctly middle-aged. If you want to feel like you're back on home turf, back at the cutting edge, then read on.
These are our top 10 things only teens in the 80s will understand:
Hair – Big, Crimped, Mulleted
One thing the 1980s is easily remembered for is hair – and lots of it. We liked it big with our favourite Aqua Net hairspray, we liked it crimped with our very own personal crimpers, and dare we say it, we even had a thing for the mullet where we did 'business at the front, and party in the back'. In fact, there was a huge range of popular stand-out hair styles for 1980s teenagers. Fess up, which did you go for?
The Boom of the Boom Box
It might have been invented in 1975, but the Boom Box, a.k.a. the Ghetto Blaster, didn't hit the mainstream until the 1980s. We were soon to fall in love with our Walkman's, but for now the Boom Box was firmly perched on our shoulders. That is, until we wanted to record something off the radio where we had perfected the art of pressing record just as the DJ finished his spiel. Remember popping in the eight huge batteries? Thank goodness for Spotify.
Stepping Out in Converse All-Stars
The current generation of teens might think they're all that with their Converse All-Stars, but we were there first. We went high, we went low, we went every colour you could.
Denim Masters
You weren't a teenager in the 1980s if you didn't own your own denim jacket. Thanks to Michael J. Fox, and Back to the Future, we rocked that double denim look for far too long. We were particularly envious of our mates who had the stonewash or acid wash versions, and we had numerous arguments with the folks about intentionally 'distressing' new items of clothing. Once the holes were complete we added our badges, and then we knew we were cool.
Friendship Bracelets
Those who were younger teens in the 1980s favoured the friendship bracelet as a symbol of undying loyalty to this week's best friend. Slap bracelets were also a 'thing', but it was the labour of love in the friendship bracelet that really sealed the deal. If you miss that crafty therapeutic action, then refresh your memory with this YouTube tutorial.
Argh My Eyes – We Did Neon
No shy and awkward teens allowed in the 1980s, as you had to deck out in neon and dare to stand out. From odd socks, crazy laces, scrunchies, leg warmers, and our oh-so-loved Bermuda shorts, we rocked neon. We just rounded it all off with our LA Gear Hi-Tops.
Ninetendo Pros
We were the pioneering computer game generation. We may have had a separate device for each, and had graphics that would leave the current generation of teens bemused, but we were Donkey Kong and Super Mario addicts. If you want to step back in Nintendo time, look up your favourite games here.
One for the Geeks
Ok, in reality we all envied anyone who could do it without a screwdriver and a cheating mentality, but the 1980s was the height of the Rubik's Cube era. It was our 1980s fidget spinner if nothing else. Believe it or not, there are 43 quintillion combinations for solving that pesky cube, so those of us who failed can be forgiven. However, if you're looking for something distinctly old-school to take you away from the tech gadgets of today, why not get your own Rubik's Cube – they're seeing a revival after all.
Not So Sweet with Sweet Valley High
Teenage 80s girls were locked in a love story like no other. Created by Francine Pascal and a whole bunch of ghostwriters, starting in 1983, we were ultimately treated to a staggering 603 books about Californian identical twins Jessica and Elizabeth. We've got Sweet Valley to thank for such iconic phrases as 'like, oh my god', 'gag me with a spoon' and 'groovy to the max'.
Music, Music, Music
It's impossible to pin down just one thing about music in the 1980s as, frankly, we were spoilt with our options. Our teen years have treated the world to such long-lasters as Madonna, Duran Duran, U2, Bon Jovi, Queen, Metallica, Guns n Roses, AC/DC, Van Halen and Tears for Fears. We did music, and we did it loud and proud, but with the odd love ballad for good measure.
We hope you've enjoyed your trip down memory lane with us. What are your key memorable moments of the 1980s?