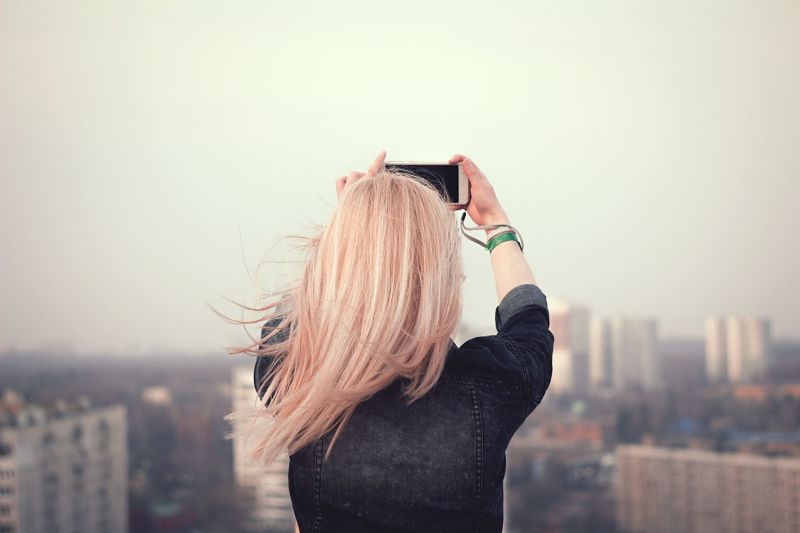 Advice from working mums on balancing family life and work
20th May 2017
Many parents have to balance family life and work, which can often be a juggling act. We've asked four successful working mums to give us their tips on how they manage the two, for those working mums who may be struggling.
Lisa Ford, Owner of The Card Gallery based in Shropshire, said one of the best things you can do is to plan your week and form routines.
"Chunk tasks into time slots and build a routine for all the tasks you do regularly, whether at home or work, so that you use your time as effectively as possible. I've found that a clear routine makes it easier to remember who needs to be where and when.
"I find that I can then fit the ad-hoc stuff around my schedule. Having a plan for when things go pear-shaped – for example, if one of my boys is poorly and off school – for me, has been invaluable."
Lisa also emphasises the importance of good childcare.
"Choosing a childminder who would look after my boys in both a loving and educational way was critical to me, as was some flexibility in pick up and drop off times for when meetings overran and traffic was bad. I'm able to go to work knowing they're happy and safe. This lets me focus on work tasks rather than worrying if they're okay".
One thing that parents can sometimes find difficult is saying 'no'. Lisa says learning to say 'no' in a nice way is important to help with pressures.
"Peers can ask you to do more, the kids want to join new clubs, and family members want to visit… The list of things to cram into your life can sometimes seem never-ending. I've learnt to say 'no' in a nice way if the pressure is getting too much".
Finally, last but not least, Lisa say don't forget to remember you!
"This tip is one that many parents put at the bottom of the list by placing their children, work, and other responsibilities ahead of their own well-being. This was something I did for a long time. I've learnt that if I don't look after myself, and my mental state, life doesn't run so smoothly".
Sarah Dowzell, Chief Operating Officer at Natural HR in Birmingham agrees that planning is key to balancing the two and recommends that working mums use outlook for all personal and professional appointments.
"I used to use a family calendar on the wall at home to keep track of the children's events from party invites to school holidays, but after what I can only describe as the lowest point of being a working parent, when I missed my son's Christmas play last year, I now use Outlook for all of my personal and professional appointments.
"Everything is in one place and colour coded, so I don't miss anything! As soon as I enter an event for one of the children, I also invite my husband so that we are both taking responsibility to make sure we never miss anything again!"
Sarah believes that flexibility is important in order to manage both successfully.
"Whilst I work full time hours, not all of them are worked in the office. I usually work from home one day a week and try to do this in the middle of the week. Once I've done the school drop off, I tidy around the house before sitting at my home office desk to start work.
"Having a mid-week tidy up while no one else is around means it's done quickly and more importantly, I'm not spending all weekend doing chores and instead I am focussing on spending time with our boys even if it's just going for a walk."
Sarah also reminds us that one great way of getting your children out of the house on time is by preparing for the next day the night before.
"I don't just make sure lunch is ready, I make sure bags are packed and shoes are together by the door. I also make sure all of our clothes are out ready for the next day and if I've got a particularly early start I'll make up a chia seed pudding and pop it in the fridge overnight so that I don't have to make myself breakfast in the morning."
Lisa Bradburn, managing director at What2buy4kids based in Warrington, says organisation is the key to a successful balance between home and work life and recommends waking up a little earlier to get some time to yourself.
"Bags packed the night before, lunches made (including mine), homework done etc… leads to a stress-free morning. I find rising early makes for a great start and sets me up for the day ahead. This gives me a little time to myself, a chance to reflect and time to do any daily chores, before the kids wake up.
"The slow cooker is a godsend, and on many occasions switched on before 7am. It's a lovely thought that dinner is all already when we return home, which means more quality time to spend playing and enjoying time with the kids!"
Lisa added that she strongly believes that quality is better than quantity.
"I always make sure that, as the amount of time spent with the family is so precious, I make it special and worthwhile. Weekends are very important and I try really hard to switch off from work and concentrate on my family, cherishing these moments."
Joanne Dewberry, award winning business blogger said that a great way working mums can balance the two is networking.
"There are plenty of other small business owners juggling children and a business in your local area. Connect with them online and arrange to meet. This means you get to talk small business and the children get to play. It's always a win-win situation. Elevating the stress and loneliness in your working from home situation also helps to increase productivity."
Joanne also explains that organising your emails can save a lot of time and confusion.
"At the start of the day spend 5 minutes checking your email. Use the 4 D technique:
Do it: Reply or action the email.
Delete it: Anything that isn't useful delete straight away.
Defer it: Diarise the time to complete any work, providing yourself with deadlines means emails don't sit languishing in your inbox for months.
Delegate it: If you can pass it on to someone on your team (if you have one)"
Thank you to our working mums for sharing their advice. It's important to remember that we aren't always going to get the balance right and as mothers, we can't be too hard on ourselves.
Lisa Ford, said "there are certainly days when I don't get the balance quite right, but I've learnt not to be too hard on myself. I've also stopped feeling guilty for being a working Mum; I want to be with my children as much as possible, but I am also a role model."