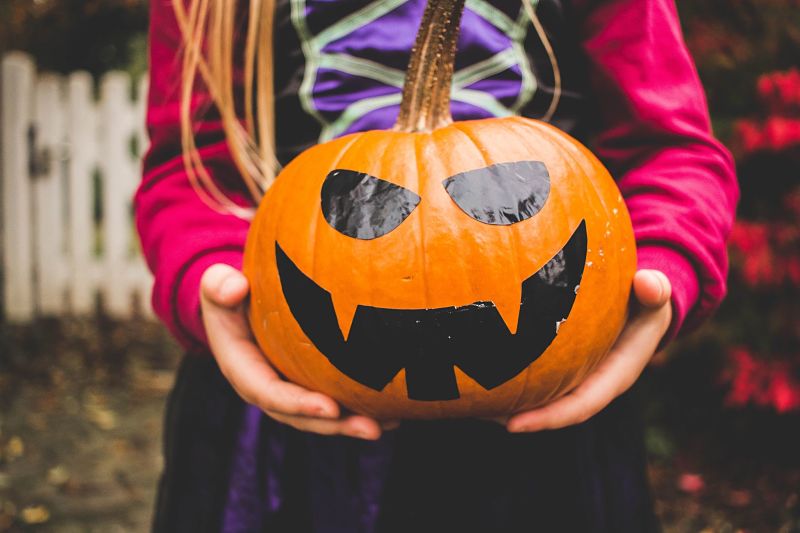 5 scary financial mistakes you'll want to avoid
10th October 2018
Over the last few years, Halloween has grown in popularity in the UK. Brits now spend an estimated £320 million on the spooky holiday, up from just £12 million in 2001.
Spending a huge sum this Halloween may be one scary financial mistake you'll want to avoid – and here are five more.
Paying any standard variable rate
There's a good chance that you took a low-cost deal when you signed up for your financial products.
Whether it's your mortgage, energy supply or credit card, you probably took advantage of a cheap or fixed-rate deal. Since then that deal may have expired, and you may now be sitting on your bank, lender or energy company's Standard Variable Rate (SVR).
In the vast majority of cases, sitting on an SVR means that you're paying too much. There are normally better deals out there, and swapping could end up saving you hundreds or even thousands of pounds. For example:
• Gas and electricity – head online and see what deals are out there. You're likely to find a cheaper deal if you shop around rather than sitting on your supplier's current standard tariff.
• Credit card – if you took a low 'balance transfer' or initial purchase rate and this has now expired, you're probably paying interest at your lender's variable rate. Again, shop around to see if there are other balance transfer deals available.
• Mortgage – if you're sitting on your lender's Standard Variable Rate then you may be paying too much for your mortgage.
Speak to a mortgage broker and see if there's a cheaper and more appropriate deal for you elsewhere.
Inertia can cost you dearly. Don't just sit on a variable rate indefinitely.
Not contributing to a pension
Not paying into your retirement savings is one of the scariest financial mistakes you can make. Failing to contribute to a pension now means that you may not have enough income when you retire. It also makes it much more expensive in later years when you do decide to start paying in.
For example, if a 25-year-old wants to retire with an income of £20,000 then the BBC suggest contributing £246 per month. If you wait until age 35 before you start paying in, you'll have to save £404 per month. And if you're a woman and you wait until age 45 to start your contributions, you'd have to pay in £861 to achieve the same pension, which is due to the average woman living longer than the average man.
Pension saving is tax-efficient, so don't make the mistake of putting it off.
Not keeping an emergency fund
Most financial advisers will suggest that before you start investing for the medium and long term you create an 'emergency fund'.
This should be a pot of savings – normally equivalent to between three and six months' salary – that you keep in an instant or easy-access account. It's there, as the name suggests, for an emergency such as car repairs or a new boiler.
"Most people forget about the unforeseeable costs like breaking a bone or needing to replace a piece of furniture," says Doug Keller. "Without an emergency fund, you're forced to rely on things like credit cards and loans. That's dangerous."
Missing a payment
One of the scariest financial mistakes you can make is to miss a payment, as this can live with you for a long time to come.
If you fall behind on your payments, you can create a cycle that is hard to break. You may end up paying fees and charges which can add up quickly, and you can damage your credit record which means it could become more difficult to get financial products in the future.
Always try and manage your finances in such a way that you don't ever miss a payment, and make sure you're not late. Setting up direct debits to pay your loans or cards can help.
Ignoring insurance
One of the easiest ways that you might think that you can save money is to choose to go without insurance.
However, deciding to forego insurance can be a big mistake. Insurance is your safety net and is there to protect you from financial trouble and to ensure you have the vital things that you need, such as shelter, food and an income.
Don't try and get away with no cover. Make sure you have basic insurance coverage, including health insurance to protect yourself from problems in the future and life insurance to protect your family and loved ones.
Products such as our income protection and over 50s life insurance can help.